Suzuki 2005 Corporate Demo Days Page 1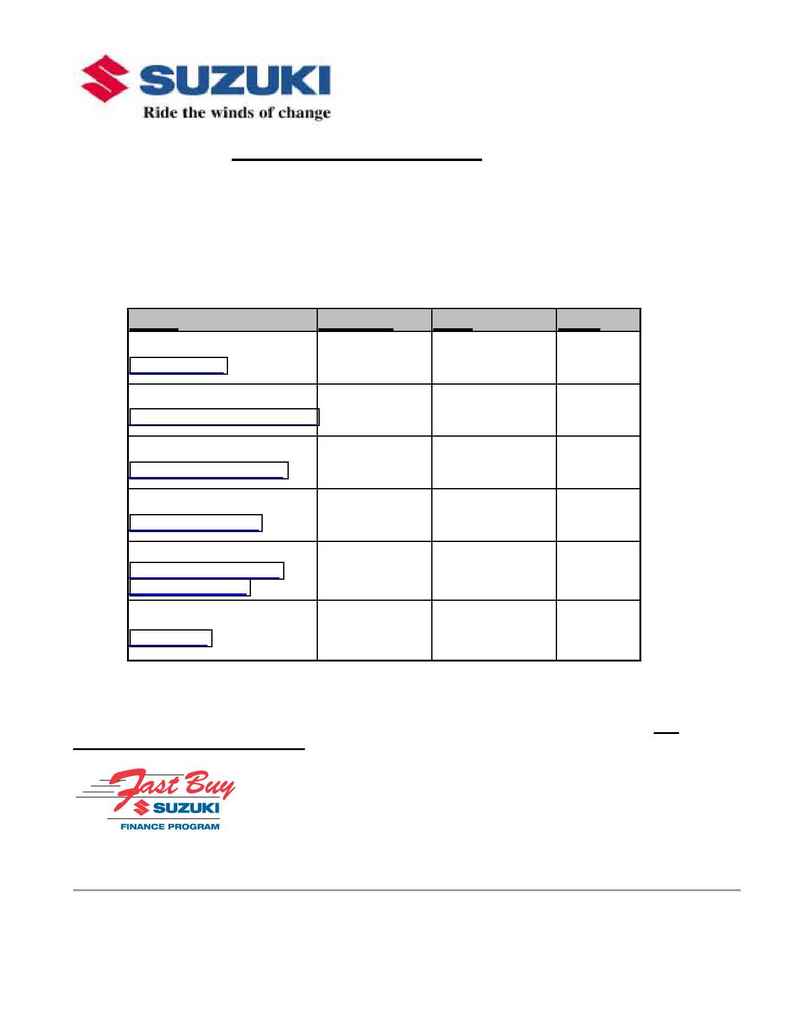 2005 Corporate Demo Rides

Suzuki Canada Inc is pleased to announce the continuation of the corporate demo ride tour for
2005. The corporate Demo Fleet will be attending selected events in Canada offering you the
chance to try out the latest in Sport, Cruiser and Dual Sport motorcycles from the Suzuki line up.
From our incredible GSX-R series of sport bikes to our new line of Boulevard cruisers and dual
sport models, to our all-new Burgman 400S, Suzuki has a motorcycle just right for you. The
following dates are confirmed. Be sure to check our Demo schedule frequently as dates
may be added if new events become available.
Event
Location
Date
Time
Richmond Hill,
ON
www.suzukiofnewmarket.com
Newmarket, ON May 14/15 2005
**Ride for Sight - Trenton
Bowmanville, ON
(Mosport track)
Bowmanville, ON
(Mosport)
August 21/22 2005 10am-4pm
*Fast Buy Suzuki will be serving hot dogs, pop, coffee & Tim Bits at this event, a donation to The
Canadian Road Racer's Safety Fund in memory of Robert Bush, would be appreciated.
** The organizers of these events will charge an admission fee, please visit website indicated for more