Suzuki GSX R CUP AD ENG Page 1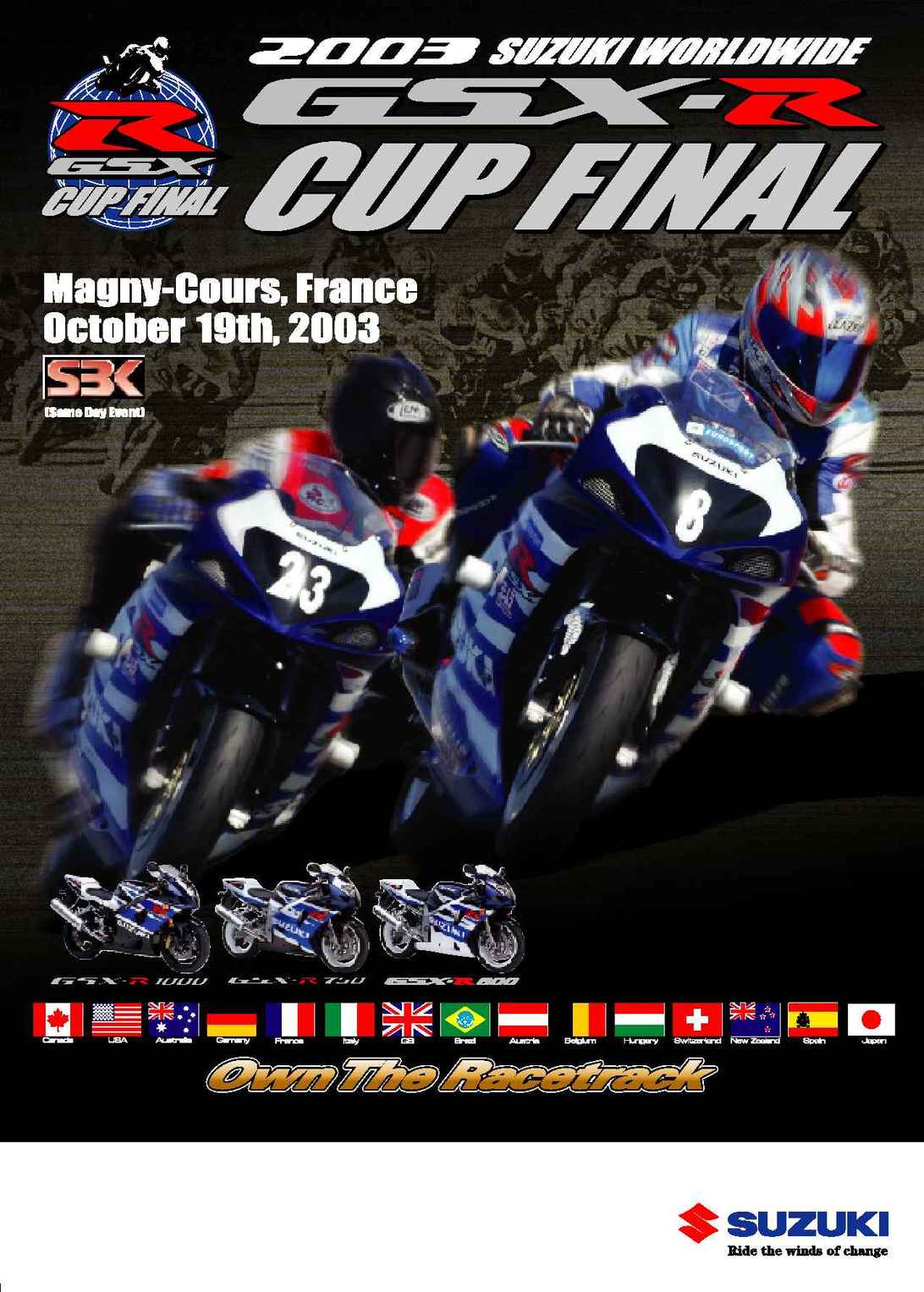 The 2003 Suzuki Worldwide GSX-R Cup Final is a championship race in which the 2 top ranked Suzuki Privateers (Based on qualifying
round results) content for the overall championship on behalf of their respective country. Please refer to the series guidelines for
Canadian eligibility requirements.
Program: Oct.18 Qualifying Oct. 19 Final (Two Cup Final races)
Motorcycles to be used: GSX-R750, Equal-specification production racing machines with the exception of detailed settings. (provided by Suzuki).
Area Qualifying: Qualifying races will be held at 6 National venues across the country to determine who will represent Canada.
Other qualifying series will be held in the U.S., Japan, Australia and Europe.
For further information, please go to
www.suzuki.ca or www.suzuki-racing.com
Shannonville Motorsport Park,
Race City Motorsport Park,
Mosport International Raceway,
August 8-10 Atlantic Motorsport Park,
August 15-17 Le Circuit Mont-Tremblant,