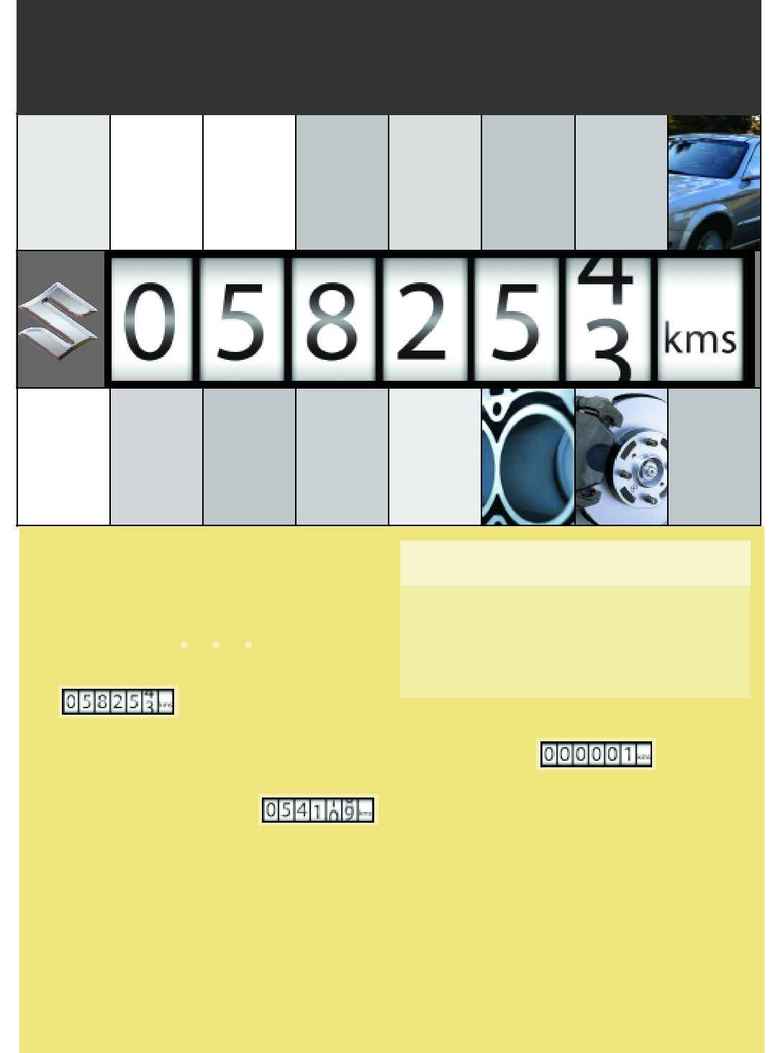 MILEAGE SLOWLY CREEPING UP ON YOUR CAR?
These limited-time offers will get your Suzuki back on the
road as good as new
better place for your Suzuki than your participating Suzuki
Automobile Dealer ­ It's True!
Andrew Chung
National Manager, Parts & Accessories
S E R V I C E S P E C I A L S F O R Y O U R C O N S I D E R AT I O N :
}
}
}
}
1) SPRING INSPECTION OFFER $29.95
2) 15% OFF SUZUKI GENUINE PARTS AND SERVICE
3) INSPECTION OFFER AND TIRE ROTATION $39.95
4) 1/2 PRICE FRONT BRAKE ROTOR SPECIAL
Ever look at your odometer and
wonder where all those kilometres
went? Canadians love their vehicles, and love driving them
everywhere too. As the spring season approaches, it's important
to remember that higher mileage vehicles can sometimes look
and feel a little less than perfect. Luckily your Suzuki Dealer
has just what your car needs during
the Suzuki `Good as New' Spring
Maintenance Event.
Count on your Suzuki Dealer to provide fast, friendly and
affordable service with Suzuki-trained technicians using only
Suzuki Genuine Parts. PLUS you get the Suzuki Service
Satisfaction Commitment.
Stop into your participating Suzuki Automobile Dealer
between April 16 and June 30, 2004 and take advantage of
your choice of the following great service offers and receive a
complimentary Tote bag.
WE'VE GOT JUST WHAT
YOUR SUZUKI NEEDS TO
FEEL AS GOOD AS NEW.