Suzuki MA 29 03 2003 Corporate Demo Days Page 1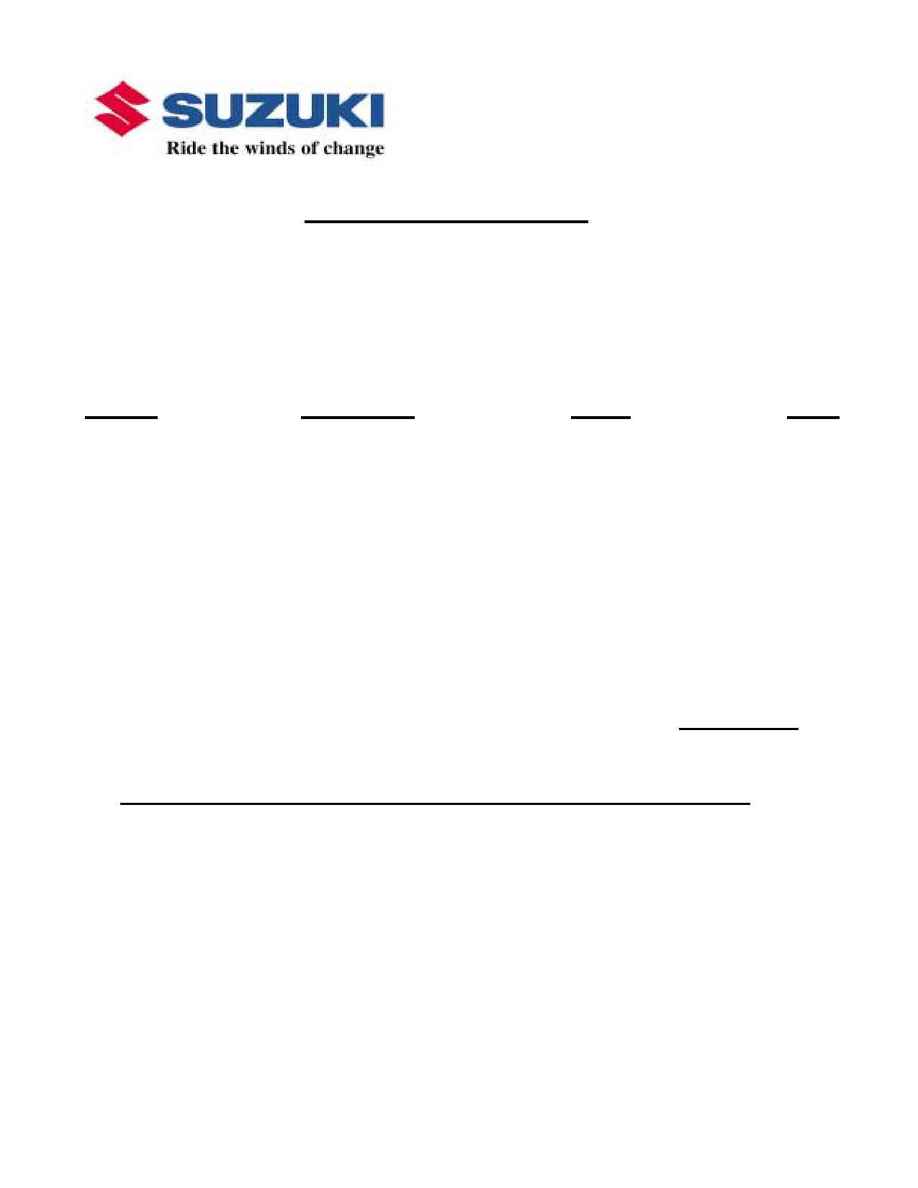 2003 Corporate Demo Days

Suzuki Canada Inc is pleased to announce the continuation of the corporate demo ride tour for
2003. The corporate Demo Fleet will be attending selected events in Canada offering you the
chance to try out the latest in Sport, Cruiser and Dual Sport motorcycles from the Suzuki line up.
From our incredible GSX-R series of sport bikes to our diverse line of exciting cruisers and dual
sport models, to our all-new Burgman 650, Suzuki has a motorcycle just right for you. The
following dates are confirmed. Be sure to check our Demo schedule frequently as dates
may be added if new events become available.

EVENT
LOCATION
DATE
TIME
. *
10AM ­ 4PM
*
10AM ­ 4PM
TBA
TBA
TBA
TBA
TBA
TBA
*
events. Coffee, Cappuccino & Espresso will be offer courtesy of Fast Buy Suzuki.
If you are unable to attend any of the above events you can still test ride select Suzuki models at a
dealer in your area. The list below contains the dealers that have qualified to host a Suzuki Demo
day. Contact your local dealer directly to confirm the date of their Suzuki Demo Day Event.
Dealer
City/Prov.
Telephone #
Demo Ride