Suzuki MA 29 03 2003 Corporate Demo Days Page 3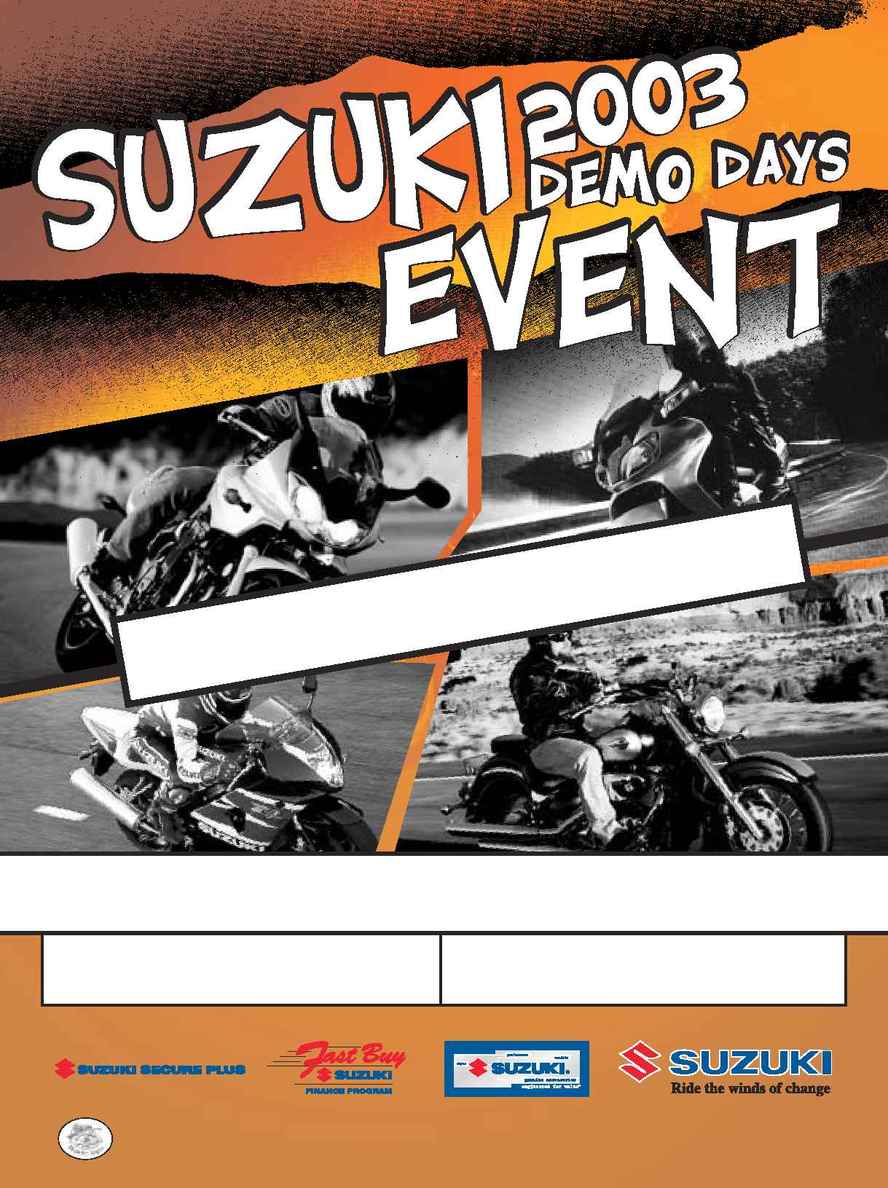 Proper motorcycle riding gear required to participate. Dealer reserves the right to refuse a demo ride to anyone who does not have
PROPER riding attire. This includes a full face helmet for sport and street models. Riding jacket, gloves and boots. Contact your
local qualifying Suzuki Demo Day dealer for complete event details.
www.suzuki.ca
Pr
ou
d Sponsor o
f
Come out and test ride the latest 2003 Suzuki models before you buy. Your local authorized Suzuki dealer
has a machine suited just right for your riding style. Sport bike or Cruiser. Street or Touring model.
Discover the freedom you'll only find on a Suzuki.
www.suzuki.ca
EVENT
LOCATION
DATE
EVENT
LOCATION
DATE