Suzuki Gregoire Award E Page 1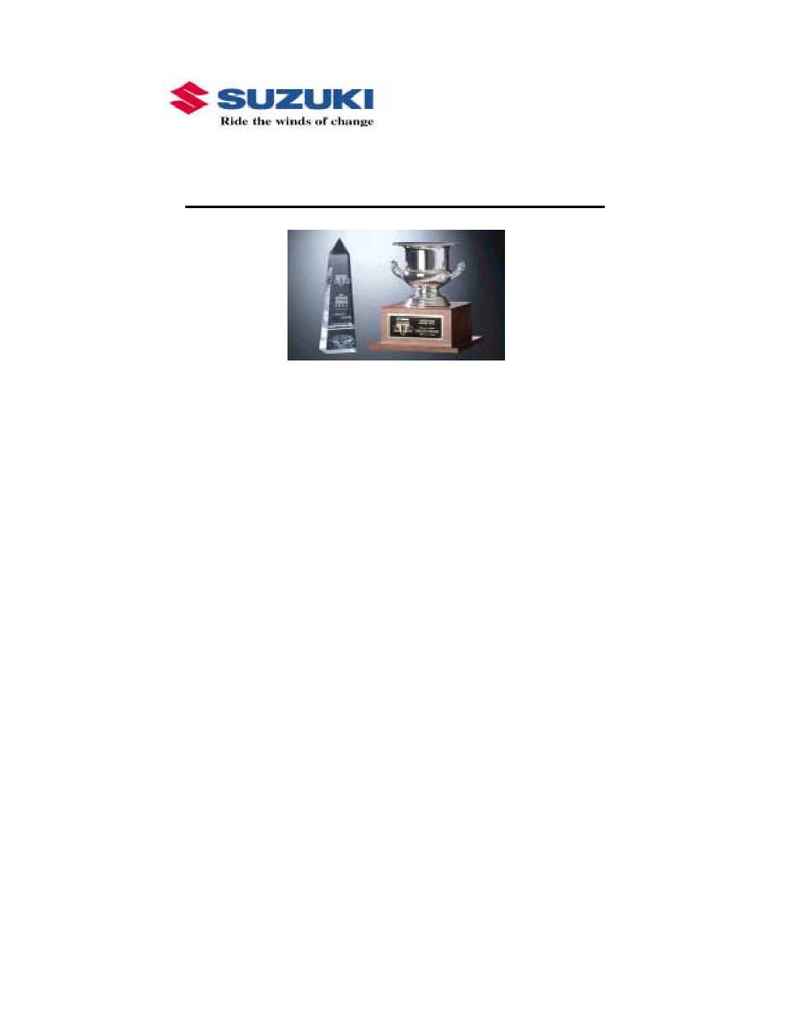 Grégoire Sport Top North American Dealer
For the past 12 years, Dealernews, the voice of the Powersports industry has
compiled a listing of the top 100 Powersports dealers in North America.
Combining the best aspect of showroom display, floorplan layout, lifestyle
themes and retail savvy, these dealers have gone that extra mile to ensure a
positive customer buying experience from the moment you enter the door. Just
making the list is a feat in itself as the competition gets better every year. Dealers
continually invest to upgrade their facilities and operations to stay ahead of the
ever-improving competition.

For 2003, Suzuki dealer Grégoire Sport #2 in Notre-Dame-de-Lordes, Quebec
took top honors as the best overall dealership in this year's competition. Even
more impressive is that its second location in St-Ambroise-de-Kildare, Quebec
finished second runner up in this year voting. Having two of the top three
dealerships in all of North America is truly an incredible accomplishment and is a
testament to the commitment of both the Grégoire family and their staff.

Other Canadian Suzuki dealers to make this exclusive top 100 group included
Moto Internationale of Montreal, Quebec and Harbour City Motorsport of Nanimo,
British Columbia. Both of these dealers have risen above and beyond the
competition providing an exceptional combination of sales & service excellence.

On behalf of Suzuki Canada, we wish to congratulate all of our winning dealers
on a job well done.




Suzuki Canada Inc.