Suzuki xl7 Page 9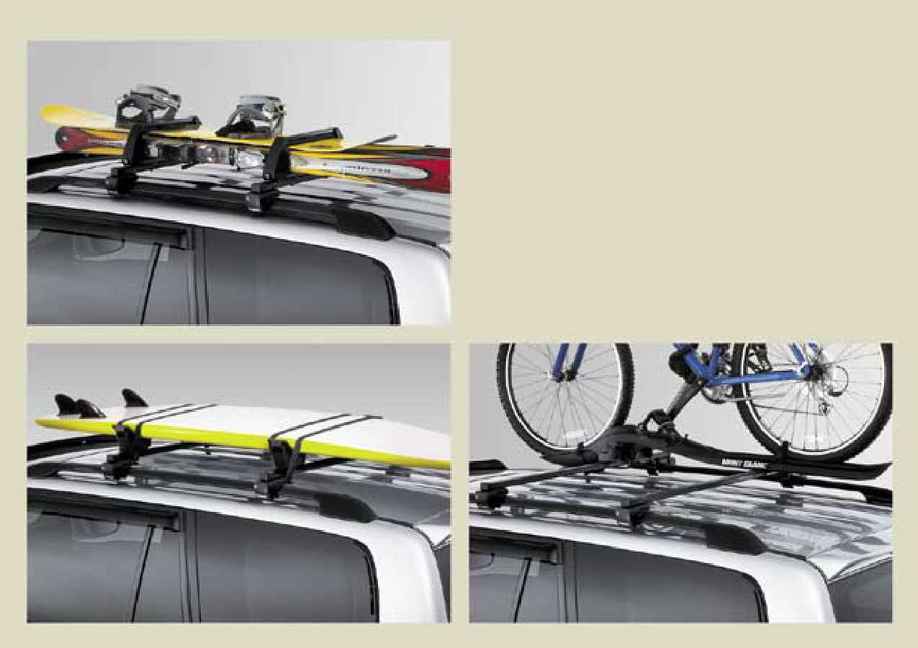 Lockable Mountain
Bike Module
Bike wheels locate into a
special molded rail holding
the bike steady in an upright
position making securing a
breeze. Bike module comes
completely assembled with
locks included. Frame holder
clamp fits from 20 to 80mm
diameter.
Ski Module
Lockable Ski / Snowboard holder
is extra wide and adjustable in
two vertical positions to allow for
ski binding clearance. Easy to fit
with no tools required.
Accommodates up to 6 pairs of skis or
4 snowboards. 6.7 lbs.
Surf Board / Kayak
Holder
Made of composite material, the
Surfboard / Kayak holder adjusts
to fit just about any surfboard or
kayak.