Suzuki xl7 Page 12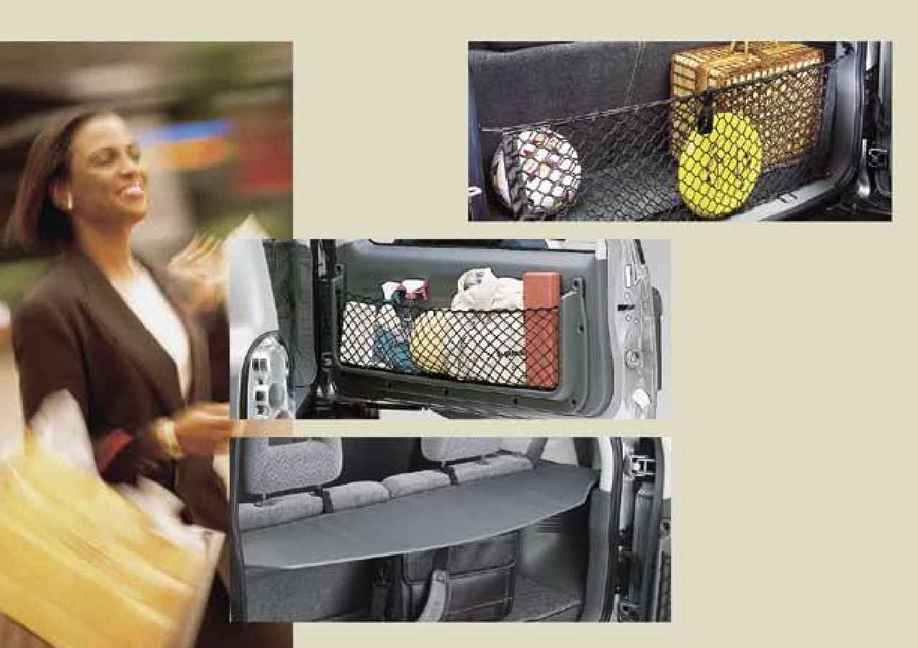 Cargo Net
Cargo Net provides a
convenient way to help
secure items in the cargo
area. Attaches with custom
mounting hooks.
Rear Door Net
Custom-designed Rear Door Net helps
you stay organized. Provides easy access
to frequently used items. Features an
easily installed molded polyurethane frame
with elastic netting. The storage area is 3
feet wide and 9 inches tall, with the net
stretching from 2 inches to 6 inches deep.
Cargo Cover
The XL-7 Cargo Cover helps keep your
valuables out of sight. Features include
a split design to allow 2nd and 3rd row
seatbacks to recline. Made of 600-denier
nylon, this great looking cargo cover rolls
up for easy storage. Not for use on 5
passenger models.
Gray 7 passenger models only
Beige 7 passenger models only