Cheresources.com spray tower Page 1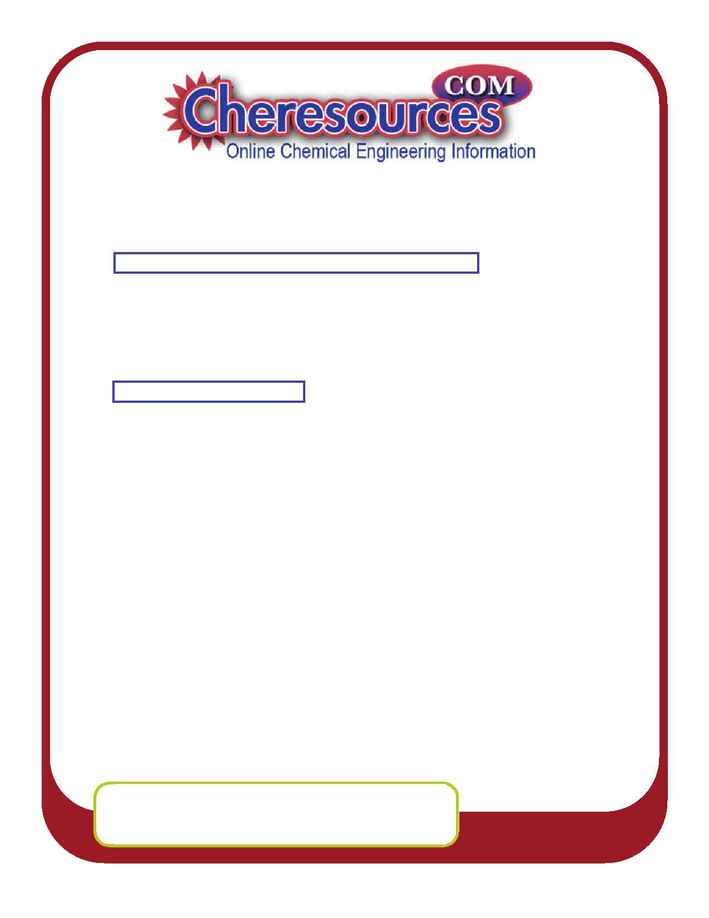 Content Based
Chemical Engineering
Fax: 561-658-6489
Email: support@cheresources.com
1422 Goswick Ridge Road
Midlothian VA 23114
© COPYRIGHT, 2005. CHERESOURCES, INC.
About this document
This document contains screenshots of software available from Cheresources.com.
You can find this title in our online store at:

http://www.cheresources.com/cheplusstore/catalogue.php

Clicking the above link should activate your default browser and launch the site.

We recommend using our search feature to find the title.

If you haven't visited our site before, you can find the main page at:

http://www.cheresources.com


Thanks for visiting our site,


Chris Haslego
President
Cheresources, Inc.