Abraham Lincoln Brigade Archives vol 23 4 dec 2001 Page 1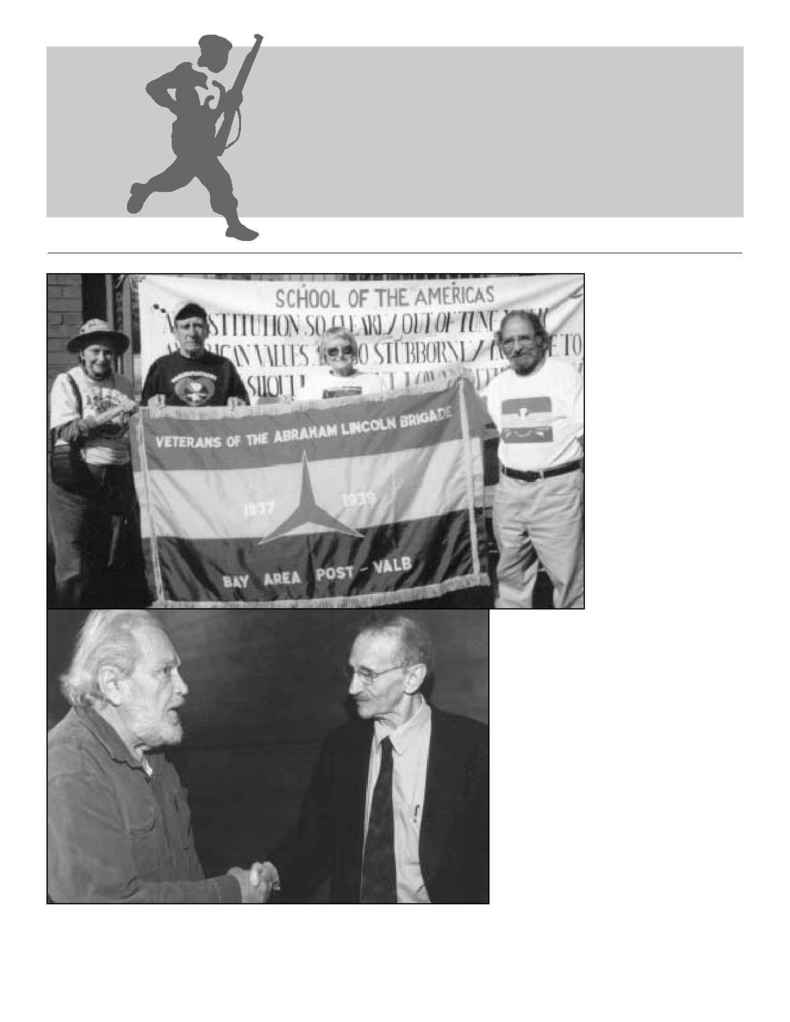 "...and that government of the people,
by the people, and for the people,
shall not perish from the earth."
ABRAHAM LINCOLN
The
V
olunteer
JOURNAL OF THE VETERANS OF THE ABRAHAM LINCOLN BRIGADE
The
V
olunteer
Bay Area Post members
June Spero, Mike
McGrath, Corine
Thornton, and Dave
Smith demonstrate at Fort
Benning, Georgia, to
close the United States
government's "School of
the Americas." Father
Roy Bourgeois, the
founder of the movement
against the school, will
be the featured guest at
the Bay Area's Annual
Reunion on February 24,
2002. See page 17.
Spain Betrayed
?
A series of books and articles
have come out implying that the
Soviet Union betrayed the Republican
forces during the Spanish Civil War
and that International Brigade veter-
ans were dupes of Moscow. These
books and articles are based on the
newly available Moscow archives.
Author Paul Preston reviews
Spain Betrayed and sets the record
straight, page 5.
ALBA Board chair and author
Peter Carroll questions these critics'
selective use of the Moscow archives,
page 14.
4th A
4th A
nnual ALB
nnual ALB
A-Bill S
A-Bill S
usman L
usman L
ec
ec
tur
tur
e: P
e: P
hilip L
hilip L
e
e
vine
vine
, page 4
, page 4
Seattle vet Abe Osheroff congratulates poet Philip Levine.