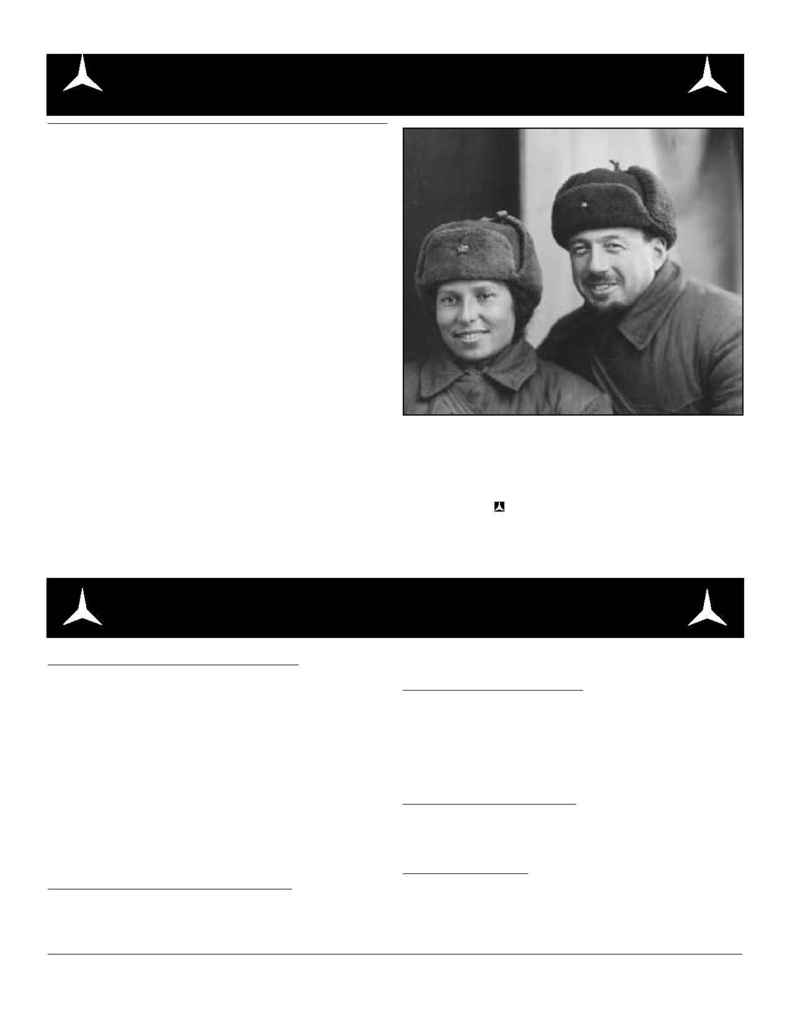 20 THE VOLUNTEER, December 2001
Percy Ludwick
1908-2001
Percy Ludwick, chief engineer of the 15th Brigade--the
man who supervised the building of the original Sierra
Cabals monument to the Internationals who died in the
Pandols campaign in the later summer of 1938--died in
Moscow this summer. He was born in England to Russian
Jewish parents, self-exiled following the failure of the 1905
revolution. His father, after serving a short prison term for
draft resistance during the first World War, went back to
Russia in 1918 to fight for the Soviets. He died as a war
prisoner in Poland.
In 1921, Percy returned to his family roots in the USSR.
He studied engineering and, in 1937, volunteered for
Spain. Since he had grown up in England, he served first
with the British battalion, but he was promoted to the 15th
Brigade staff as chief engineer. He served with distinction
until the Internationals were withdrawn for repatriation.
Percy became a special friend during my eight trips,
business and recreational, to the USSR between 1972 and
1986. He was always the translator for my formal visits to
the Spanish Civil War section of the Soviet War Veterans
headquarters.
Percy's indefatigable hobby was lecturing at
Moscow middle schools on the Spanish Civil War and
the International Brigades. I was a thrilled guest on one
of these occasions. Memorable, too, was getting to know
his devoted wife, Sasha, an English teacher with whom
he performed rearguard service in Moscow during
World War II.
VETERAN
Dennis Harrison in memory of
Morris Stamm $25
Martin Maki $200
Michael Touger in memory of
Herman Barr $100
Dr. David E. Cane in memory of
Larry Cane $60
Gladys and Percy Brazil in memory of
Carl
Marzani $50
Al Tanz $100
VETERAN
Moe Fishman $50
Leonard Levenson $50
Bill Susman $100
Jorgia Bordofsky in memory of
Mollie Siegel
(widow of vet Joseph Siegel) $100
Mildred M. Sirotkin in memory of brother
Mannie
Mandell $50
Judy and Jay Greenfield in honor of
Professor
Roberto Mayoral Asensio $100
Contributions
Added to Memory's Roster
Sasha and Percy Ludwick defending Moscow during WWII