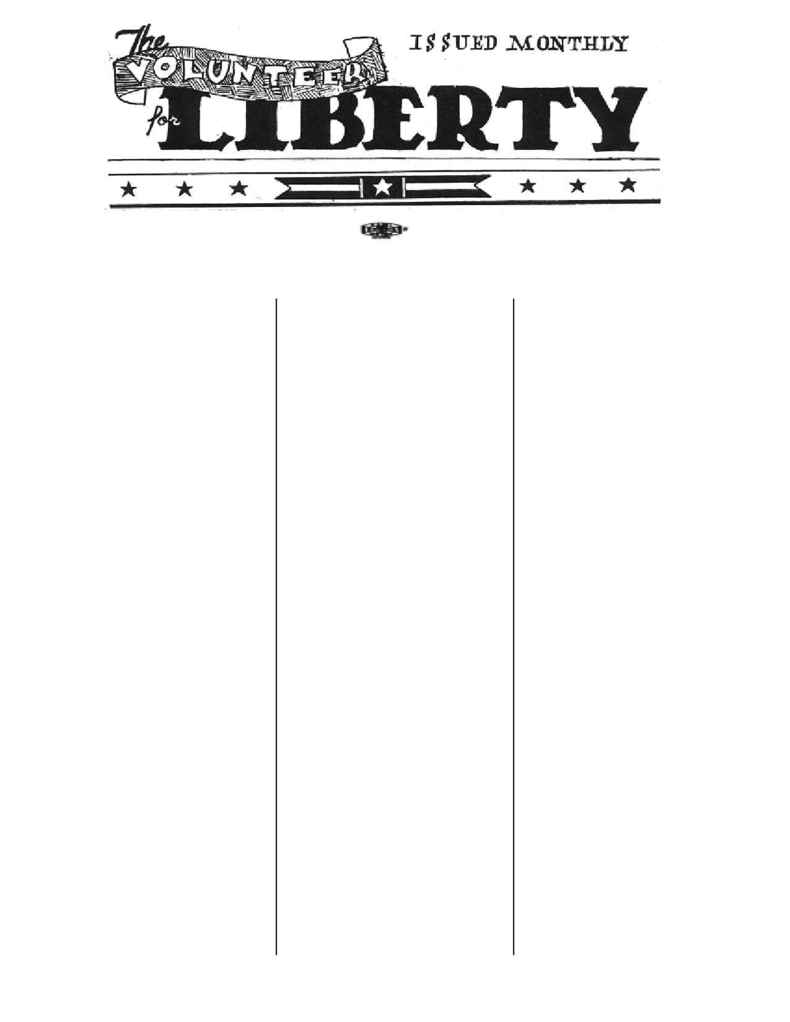 P R I S O N E R S T O B E F R E E D !
THEY'VE BEEN
REAL FRIENDS

They've been our real friends -- these
more than 40,000 people who contributed
at least a dollar apiece to wear the pin of
the Friends of the Abraham Lincoln
Brigade. In a little more than two years
they raised between $300,000 and
$400,000 to help and support us and the
ideals that we were fighting for.

Our relatives and acquaintances -- and
those who never knew a vet before they
started to come back home -- banded
together to form one of the most powerful
and influential progressive organizations
the length and breadth of America has ever
held.


In those hot days of July, 1937,
preparing for Brunete, several hundred
cartons of American cigarettes and
hundreds of bars of chocolate arrived --
from the Friends. In early September of
that years, near Belchite -- when we were
attacking that dominating church building
and the fortress on the hill -- we ate corn
flakes and milk for breakfast because the
Friends had sent them. When we were at
rest there were books and magazines to
read, even toys to give to the children --
from the Friends. And at the same time, all
through those months, they were
conducting a huge campaign to attempt to
lift the embargo against Spain.

But it was when we came back that we
really learned to appreciate them. Sixteen
Continued on Page 3
WHO'S WHO
When Freddie Keller rose to speak at the
American Youth Congress, a female
delegate asked caustically, "And just
whom do you represent?"

"The
represented here, "Freddie answered, "The
Veterans of the Abraham Lincoln
Brigade."

We heard that she drowned in the waves
of applause.
OUR JOB
The Executive Committee of the
Veterans has been approached by the
Chairman of the Friends with view to
forming a new policy for carrying on the
work of rehabilitating the veterans and
other allied tasks. Out of the discussions
that have taken place there arises the fact
that in the present circumstances, the
numerous offices of the Friends
throughout the country have been
expending a very large portion of their
income on administrative expenses, since
the rehabilitation expenses in most of these
points have shrunk to insignificant sums,
and that, therefore, the Friends believe that
the Veterans Posts in a large number of the
main cities could take over the
responsibilities of rehabilitation and carry
on the tasks of the Friends' committees.


This implies in every case that the
Veterans' Posts will ultimately have to
accept these responsibilities, either at this
time or later as the circumstances require.
It means that every Post will have

Continued on Page 3
STATE DEPT REPORT
FRANCO PROMISE

A promise of the early release of all the
American prisoners was obtained from
Franco by Ambassador Weddell in a
recent conversation, according to reports
from the State Department.

The Friends of the Abraham Lincoln
Brigade have already deposited $2300
with the State Department, to fulfill the
requirement of the French government,
which insists that before the men can enter
France the State Department must
guarantee their expenses and
transportation home. The State
Department is now prepared to bring the
men home as soon as they cross the
Spanish border.

It is believe that all may be released,
including those Americans who are under
definite sentence, not merely confined as
prisoners of war.

The eighteen Americans still held by
Franco are: Bob Steck of New York, Jack
Steinberg of Philadelphia, William Stone
of Illinois, Morris Tobman of New York,
Leon Tenor of New York, Alwyn
Stevenson of Bridgeport, Conn. Hy
Wallack, Joe Young and Albert Ziegler of
New York and Samuel Toole of Indiana,
all held at San Pedro de Cardena; Anthony
Kerhlicker, Rudolph Opara of Cleveland,
and Larry Fant Doran, all under 30 year
sentences on unclear charges at Central
Prison, Burgos; Cohn Haber of New York,
Clarence Blair of Milwaukee and Peter
Matis,
Continued on Page 4