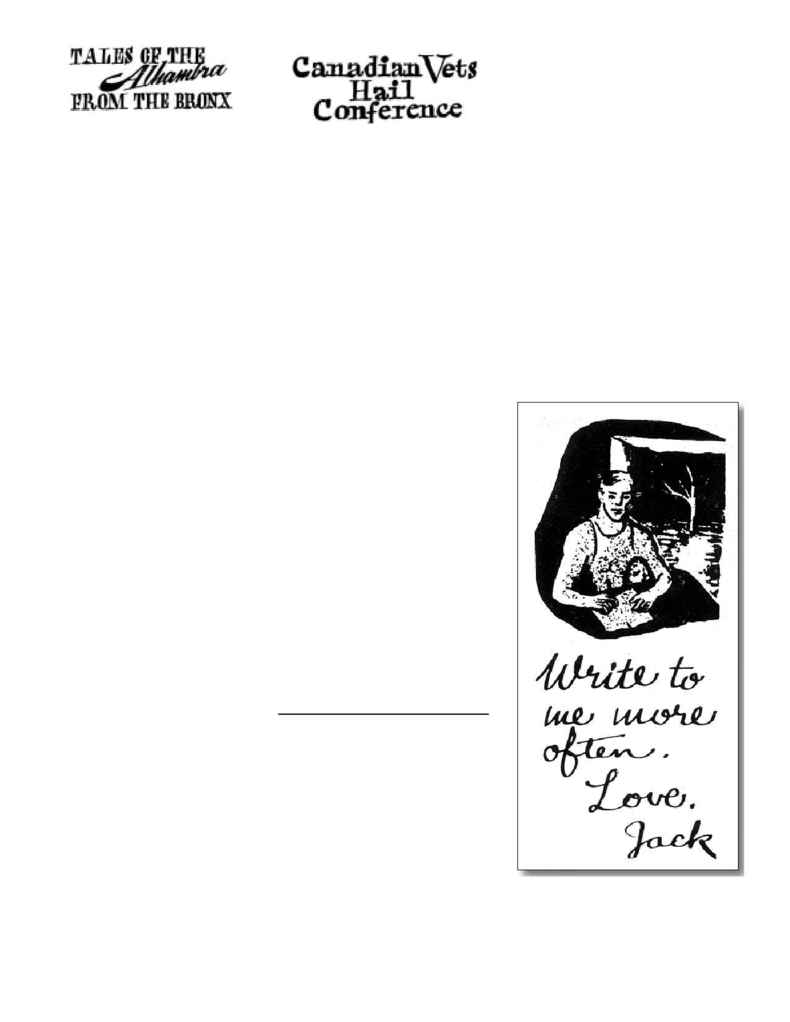 Spain is a good hop, skip and jump
away...but all of us have memories
which bridge the Atlantic and the
Non-Intervention Committee and car-
ry us back to that warm land of "olive
trees and burros."
Just this week a group of the Vets
were convening among the desks in
that office at W. 45th St. They were
remembering. "It's funny what you
learned to like, throbbed one of the
boys". Remember how hot it was
around Brunette? Sure. The heat was
shagging like a million Big Applers
gone nuts and the only water in sight
was the perspiration shimmering on
our brows. Suddenly the comrade
with me, Dave, spotted a canteen
resting under a machine gun. He
pounced on it. Shook it. Heard the
liquid splash against the tin sides.
Beamed. "It's alive!" he cried and
slanted the canteen to his lips just as
the machine gunner hove into the
picture. "Hey," he roared--don't waste
It" It's machine gun oil. Dave wiped a
trickle of oil from his chin, then
snapped. "You guys are always
petting your Maxims. But this is one
time when an infantry man comes
first". Firmly he titled the canteen
against his teeth and gulped happily".
This tale was greeted with ominous
sniffs. Perhaps several machine
gunners were in the audience. But it
started a vogue... Before anyone
could reach for his neighbor's
cigarette, another voice had taken up
the conversational slack. I too, found
myself moving what I had never even
liked before." We settled on the
desks, expecting a torrid tale of a
Madrid house. A mistake. The story-
teller continued. "It happened near
Fuentes de Ebro. We head that
Fuentes was in our hands, but the
stream of slugs that tore past our truck
intimated otherwise... So we steered
the


We Canadian Veterans of the 15th
International Brigade wish to express
our comradely wishes for a successful
conference.
Having fought side by side with you
on the Jarama front where we helped
throw back the Italian fascists and
Moorish Armies, and later on the first
major government offensive at
Brunette and else-where, we have the
highest respect for your fighting
qualities and your devotion to the
cause of the people.
We worked together excellently in
those days. And the blood or our
Comrades killed in action draws us
still closer together.
While celebrating the formation of the
15th International Brigade let us
pledge to strengthen those bonds and
go forward together to achieve our
ultimate goal-a world free from wars,
hunger and oppression.
For an early Republican Victory in
Spain.
Salud Comrades, and Best Wishes.
For the Canadian Veterans. Jack
Steele.
truck into a nearby grove -- pulled a
furrow over us and went to sleep. We
awoke in the morning with the sun
and several fascist planes in our races.
Wow! I had a hunch that it would be a
waste or time to brush my teeth. Then
Harry the driver, pointed to a huge
mound of hay at the edge of the
grove. Before you could say
'rehabilitation' we had sprinted to the
mound and jackknifed into the middle
or it. It took exactly less than a second
to discover that it

was not a hay stack. It was covered with
hay...as a laxative is covered with
chocolate. Beneath the hay smoked a
warm, eager, pulsating, new-dropped
pile or fertilizer. We clawed toward the
center; in the outside world bombs were
raising a commotion and shrapnel was
humming the latest swing tune around
our aromatic shelter. Half hour later,
using the breast stroke. we maneuvered
out of the "hay". We smelled so
powerful that wherever we stepped
something started to grow immediately.
But we loved it!"
The story-teller finished amidst a hushed
silence. Not a Vet dared to breath. Why
take a chance? Perhaps this reconteur
was unethical...... was telling the truth.
--MAYNARD GOLDSTEIN