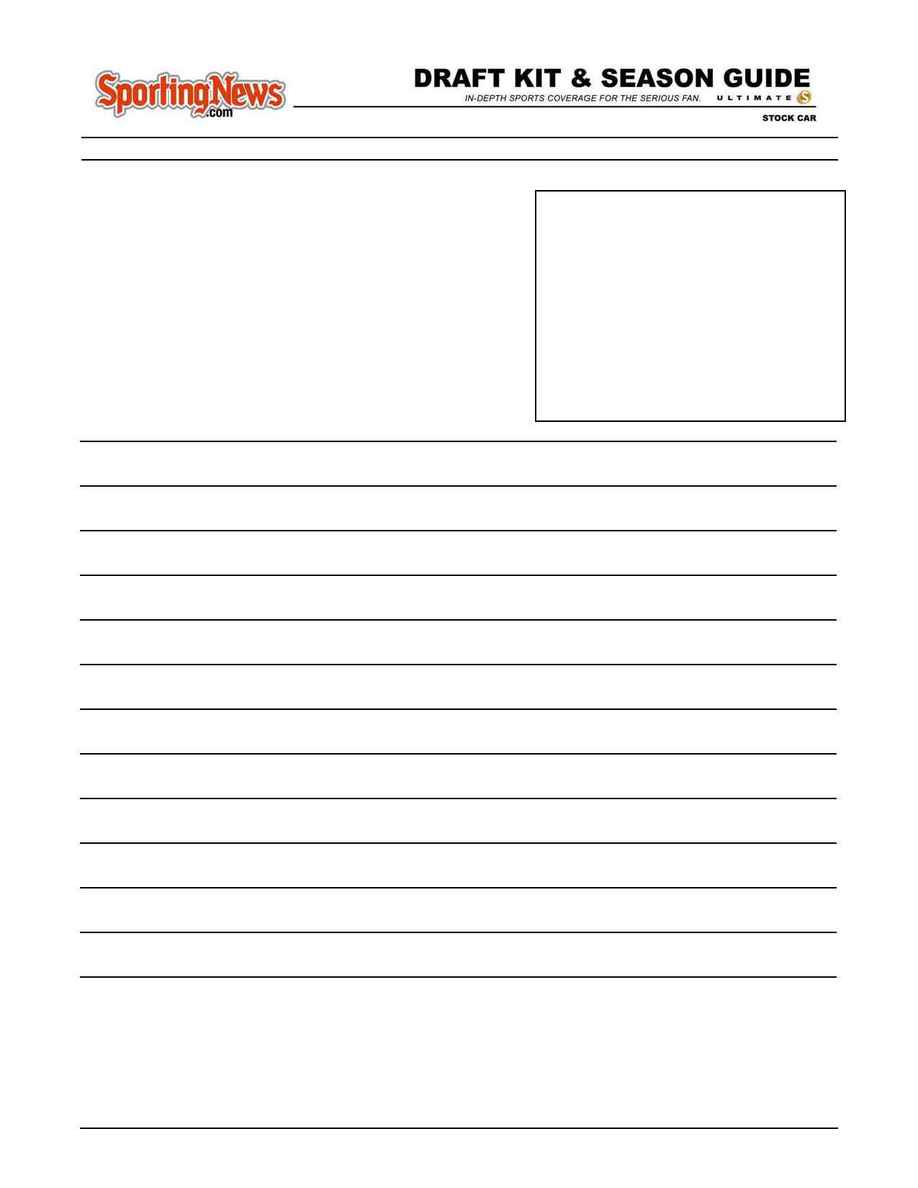 RACE ANALYSIS
http://ultimate.sportingnews.com/stockcar/draftkit/
DARLINGTON: Carolina Dodge Dealers 400, March 16
Talk about running roughshod. This oval's surface is tough on tires, so
much so that Dale Earnhardt Jr. has compared it with riding along on
crushed seashells. So if you're not confident in a driver's crew, move
onto your next choice when picking for this track. Pit stops are essential
here, because every time a car comes in, it needs four new tires. One slip
by the crew can cost valuable track position. With this track, starting
near the front is the key to success: Nine out of 45 spring races were won
from the pole. This track has one groove, making it difficult to pass.
Therefore, conservative drivers are rewarded, which is why you see so
many veterans with so many wins and top 10s here. Sterling Marlin,
Elliott Sadler and Kevin Harvick finished 1-2-3 in this race last year, and
Jeff Gordon led the most laps after starting on the outside pole.
Driver
Races
Wins
Top 5
Top 10
Poles
Times Led
Laps Led
Laps Comp.
Money Won
Race No. 5 of 36
Length: 293 laps, 400 miles.
Time: 1 p.m. (Eastern).
Television: Fox.
Radio: Motor Racing Network.
Race record: Dale Earnhardt, Chevrolet, 139.958
mph, March 28, 1993.
Qualifying: March 15, 2003
(Last year's pole winner--Ricky Craven, Ford, 170.089
mph).
Qualifying record: Ward Burton, Pontiac, 173.797
mph, March 22, 1996.
Size: 1.366-mile oval.
Front straight: 1,229 feet.
Back straight: 1,229 feet.
Banking: Turns 1 and 2, 25 degrees; Turns 3 and 4,
23 degrees; front straight, 3 degrees; back straight, 2
degrees