Wilderness Medical Society Call for Abstracts 2005 Page 1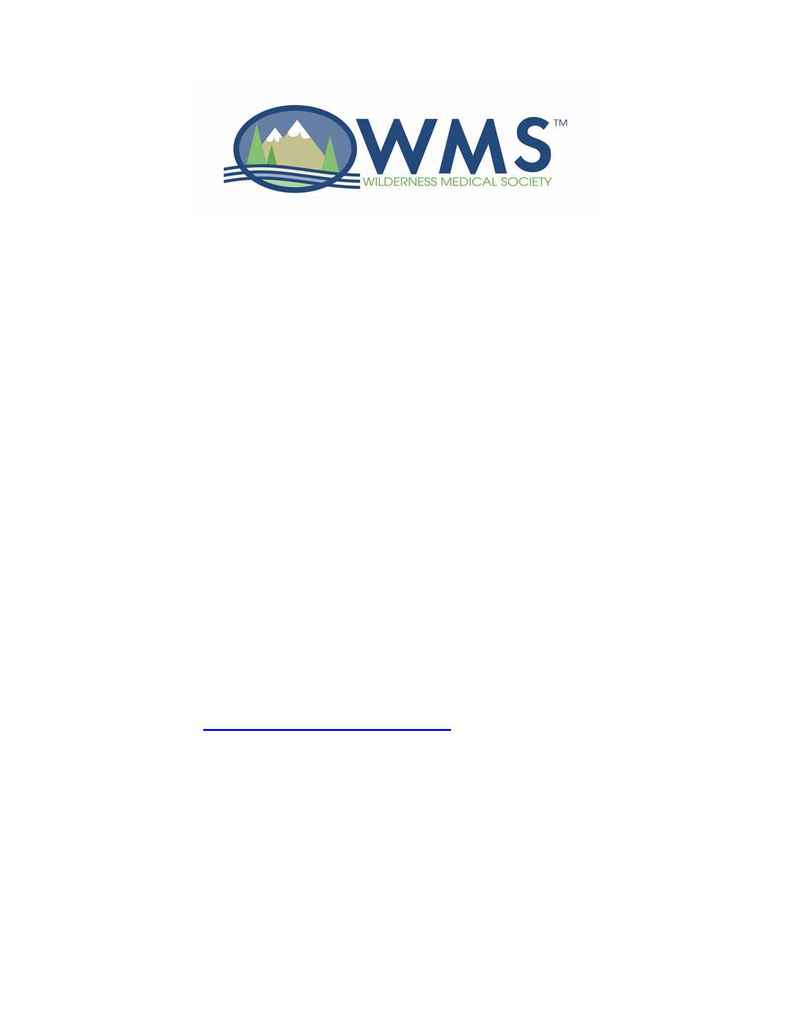 2005 Wilderness Medicine Conference and Annual Meeting
C
C
A
A
L
L
L
L
F
F
O
O
R
R
R
R
E
E
S
S
E
E
A
A
R
R
C
C
H
H
A
A
B
B
S
S
T
T
R
R
A
A
C
C
T
T
S
S

The Wilderness Medical Society is pleased to announce the
CALL FOR ABSTRACTS
2005 Wilderness Medicine Conference and Annual Meeting, July 23 ­ July 27, 2005 in
Snowmass, Colorado.

The abstract session will focus on recent research covering the entire spectrum of
Wilderness Medicine. Submissions should be limited to research presentations. Abstracts
may be submitted for oral or poster presentations. Abstract presentations will take place
on Tuesday July 26 from 11:30 am to 1:00 pm. During the abstract session there will be
a designated time for oral presentations and a separate designated poster viewing
period where authors are requested to be at their poster.

Specific times for the oral presentations and the poster viewing period will be decided
after review of abstract submissions. Oral presentations will be 10 minutes in length with
5 minutes for questions and discussion and must be prepared in PowerPoint. Posters
should be no larger than 3 feet high by 6 feet long. Boards for presenting posters will be
available at the meeting and authors are encouraged to place their poster for viewing
during the entire meeting. Please indicate on the coversheet if you prefer to make an
oral or poster presentation.

All accepted abstracts will be considered for publication in the WMS Journal,
& Environmental Medicine.

To request more information on the 2005 Wilderness Medicine Conference and Annual
Meeting, visit
http://www.wms.org/conf/calendar.asp