Wilderness Medical Society info3 Page 1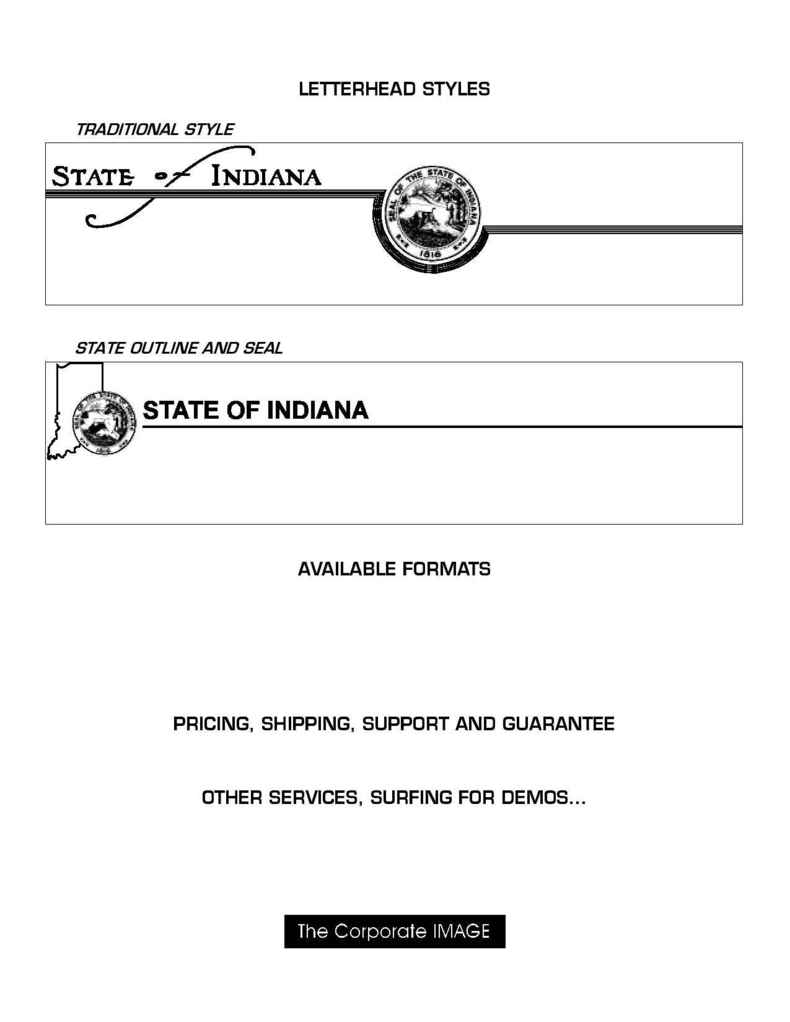 ·
·
·
·
·
·
Digital letterheads are available (in black and white) in several popular formats for your immediate use:
as W O R D for Windows document templates, which work well with Versions 6 and 7;
WPG graphic files for use with WordPerfect Version 5.1 and up; and as
printer-specific font files for use with DEC WPS-Plus/ALL-IN-1 on DEC, Hewlett Packard and
PostScript laser printers.
Other graphic formats, as well as color are available, too, please call us for specifics for your application,
PRICING, SHIPPING, SUPPORT AND GUARANTEE
Pricing is $125 (prepaid) per State Letterhead. Telephone support is included and we guarantee your
satisfaction with our work. We ship by 2-day Priority Mail within 6 business days of receipt of your order.
OTHER SERVICES, SURFING FOR DEMOS...
We also digitize signatures, logos and forms for use with your processor, mailing lists and other applications.
Visit our WEB site at http://www.corporateimage.com/image and download demonstration graphics
which you can print on your own printer!
DEPARTMENT or AGENCY NAME
Address Line 1
Address Line 2
AGENCY OFFICIAL'S NAME, Title
EVAN BAYH, Governor
EVAN BAYH, Governor
AGENCY OFFICIAL'S NAME, Title
DEPARTMENT or AGENCY NAME
Division Name