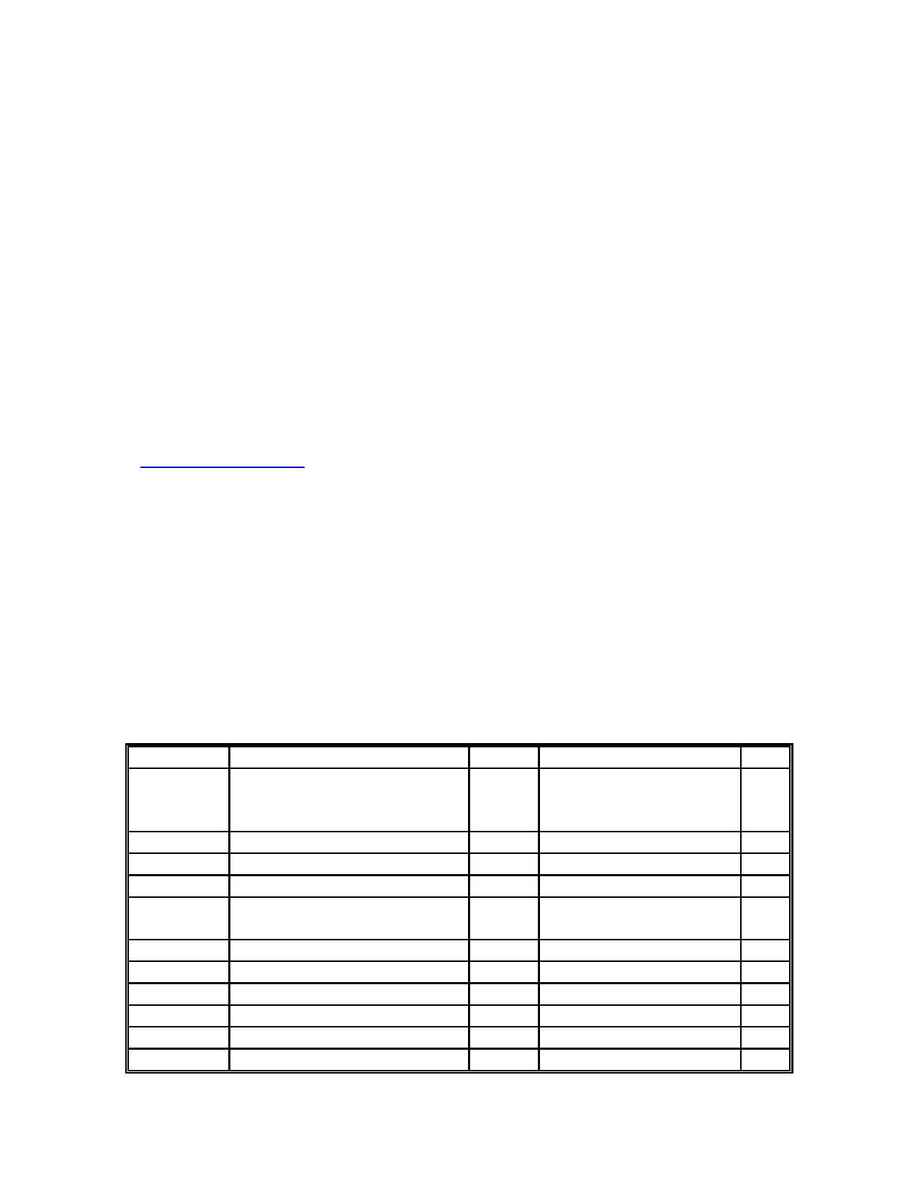 supply is suspect as per the following article abstracted from the article by Lalumander
JA and Ayers LW Arch Fam Med 2000 Mar;9(3):246-50 "Fluoride and bacterial content
of bottled water vs tap water." "The bacterial counts in the bottled water samples ranged
from less than 0.01 CFU/mL to 4900 CFUs/mL, including 6 samples with levels
substantially above 1000 CFUs/mL. In contrast, bacterial counts in samples of tap water
ranged from 0.2 to 2.7 CFUs/mL." The upshot from this article was that you can trust the
plumbing in Cleveland better than commercial bottled water.
Preventing insect bites while at work, play or asleep is the most important aspect of
preventing all insect born diseases. This can be accomplished by using bed nets
impregnated with permethrin, impregnating clothing with permethrin in high-risk areas,
and using deet on uncovered skin areas when necessary. Many insect borne diseases,
such as dengue, are a significant risk to travelers with this dual protection being perhaps
the only line of defense.
Malaria prophylaxis is important in all areas where malaria risk has been identified. A
full discussion of malaria prophylaxis is available as a .pdf file from the IAMAT website
(
). The four antimalarials available for routine prophylaxis
prescription in the United States are: chloroquine, Lariam (mefloquin), Malarone
(atovaquone 250 mg and proguanil 100 mg), and doxycycline.
Immunizations
Visits to Zone II and III regions merit the use of certain available immunizations. The
only required immunizations for International Travel is yellow fever in certain countries
and meningitis in Saudi Arabia for Haji or Umra pilgrims. While not required by any
country, border officials in several African countries demand the traveler have cholera
immunization (which is no longer available in the United States).
ICD-9 and CPT Codes (2005) for travel related immunizations
CPT Immunization
ICD-9
Remarks
VIS
V03.89 18-65 years, .5 ml subq
0,2,4 weeks then boosted
6, 12, 18 months
Birth-19 yrs, .5 ml im
0,1,6 mo
20+ yr 1 ml im 0,10,6 mo M
55-49 yrs; .5ml intranasal A
1-2yr .5ml; 3+ 1ml subq -