Suzuki bro z 400 Page 1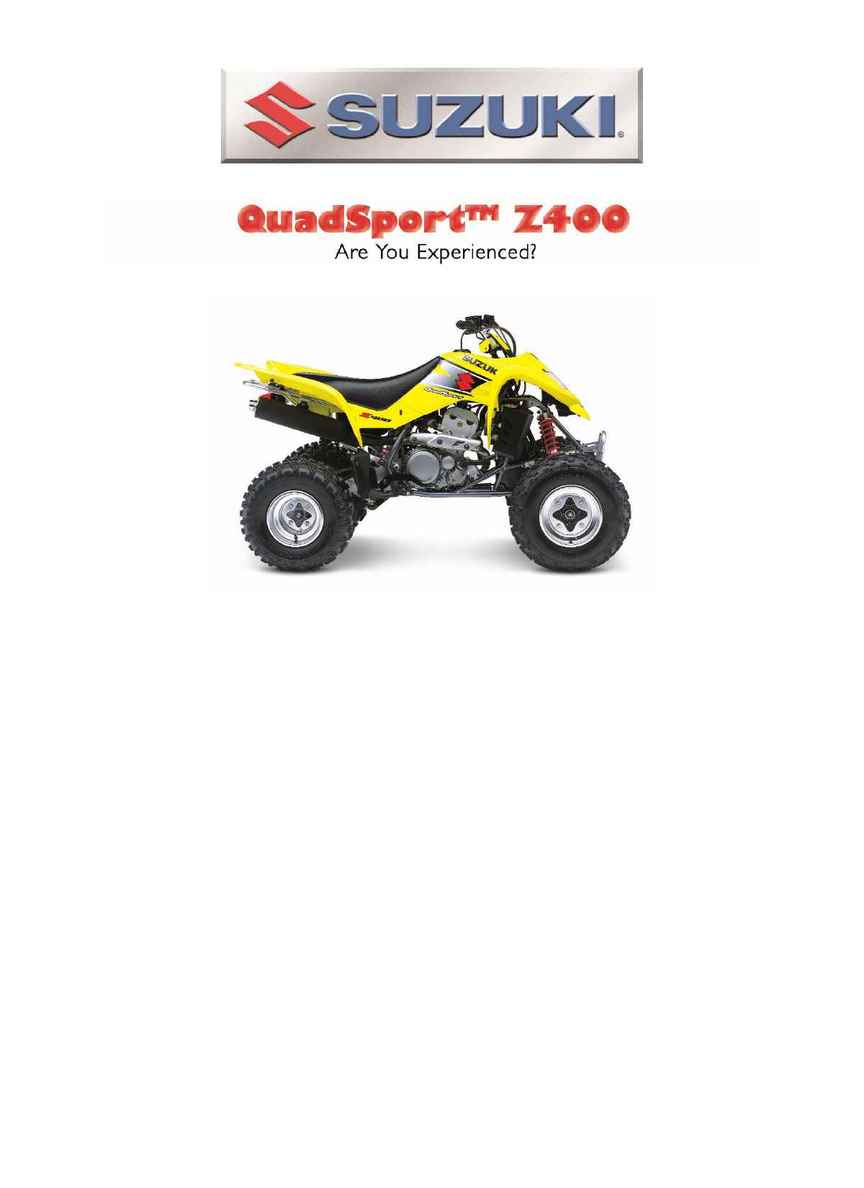 Four-wheeling is about to get a little
more extreme. And it's going to take an
experienced rider to get the most out of it!
Introducing the all-new Suzuki QuadSport
Z400. It's a high-performance four-wheeler
that flat out delivers.
With an advanced liquid-cooled four-
stroke engine, the QuadSport Z400
rewards you with an awesome burst of
performance every time you snap the
throttle. At the same time, it combines a
broad powerband with loads of torque so
you can enjoy the ride everywhere from
sand dunes to backwoods trails.
Weighing just 372 pounds dry ­ and
featuring a state-of-the-art chassis and
long-travel suspension ­ the QuadSport
Z400 lets you flick it around the trail at will.
It's engineered to soak up nasty terrain
and come back for more. And when it
comes to styling, the QuadSport Z400 has
a look that tells everybody this is one four-
wheeler built to perform.
The all-new 2003 QuadSport Z400.
It'll open your eyes and get your heart
racing.