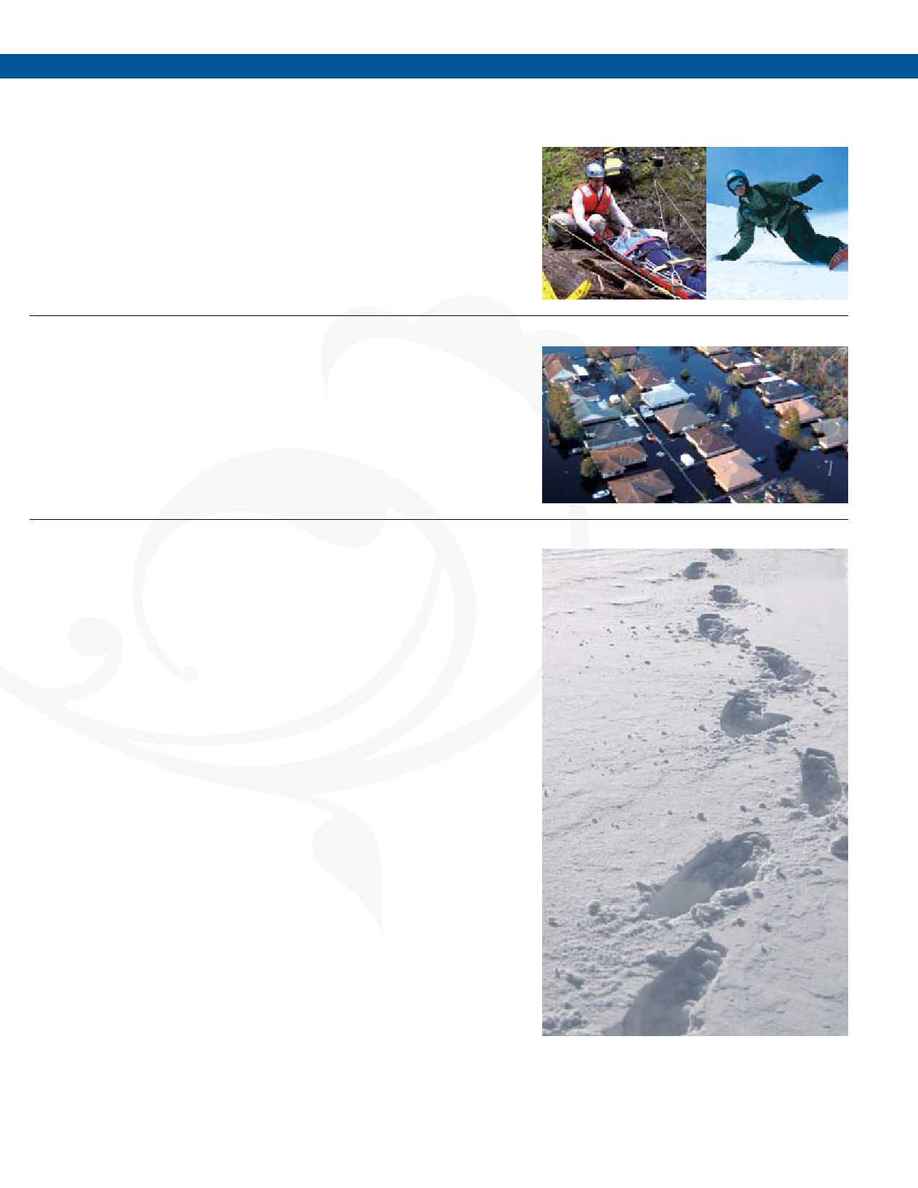 Mountain Rescue Doctor
Deep snow, sheer cliffs, icy crevasses, thick forests, and tempestuous weather: Dr.
Van Tilburg practices medicine deep in the wilds. From difficult helicopter rescues
to a courtroom battle of tree well immersion death, Dr. Van Tilburg describes
thrilling rescues with the legendary and oldest mountain rescue unit in the
U.S., Hood River Crag Rats.
The Wilderness of New Orleans
Shean Phelps, MD
Luanne Freer, MD
Chris Moore, MD, Organizer
Three WMS members will present their first hand experiences in the medical and
rescue efforts that followed Hurricane Katrina's devastation in August of 2005.
"The Long Walk"
Dave Anderson
The Long Walk is the astonishing story of a trek to freedom. In the spring of 1941,
Slavomir Rawicz escaped from a Soviet labor camp in Siberia with six fellow
prisoners. They spent a year walking over 4,000 miles of the most forbidding
terrain on earth. They traveled through the desolate Siberian tundra, forded
icy rivers, crossed the great Gobi Desert, sighted the Yeti and climbed over the
Himalayas. They had no map, compass or supplies only a fierce determination
to survive.
Intrigued by the book, Dave Anderson and three friends spent three months
retracing Rawicz `s journey using various type of transportation including his
own feet, bicycles, horses, camels, boats, trains and airplanes. The expedition also
delivered medical supplies to remote communities along the way.
Anderson `s presentation examines a part of the world that has gone through
a tremendous transformation since Rawicz made his escape. The economic,
political, environmental, religious and social character of Russia, Mongolia, China,
Tibet and India has changed considerably in the last 60 years. Anderson was able
to capture many these changes on film and video. The hour long presentation
is a glimpse into an extraordinary adventure that brings the past and present
together and gives hope for the future.