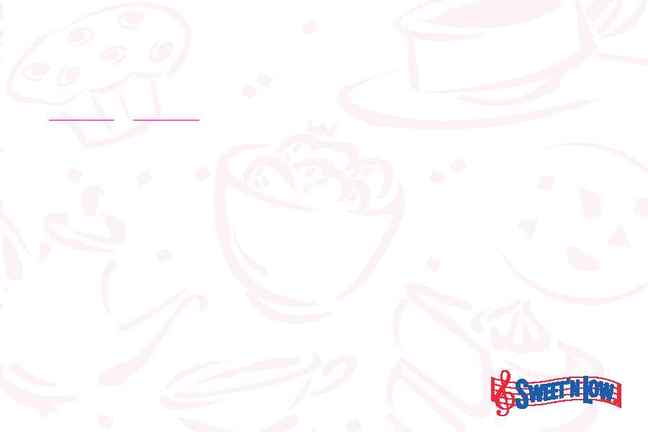 ounces (two 3-ounce packages)
cream cheese
teaspoons Sweet`N Low granulated
sugar substitute (or 12 drops
Sweet`N Low liquid sweetener)
tablespoon instant espresso granules
dozen sugar free vanilla wafers
tablespoon unsweetened cocoa
In bowl of electric mixer, combine ricotta cheese, cream cheese, heavy
cream and Sweet`N Low granulated sugar substitute; beat at medium
speed until blended. Set aside.
In small bowl, combine water and coffee granules; stir to dissolve
granules. Add mocha extract.
Arrange 24 sugar free vanilla wafers in 11"x 7" baking dish. Drizzle
one-half of coffee mixture over wafers. Spread half of cheese mixture
evenly over wafers. Repeat layering with remaining 24 wafers, coffee
mixture followed by cheese mixture. Sprinkle top of dessert with
cocoa*. Chill 2 hours or overnight.
*Tip: To sprinkle cocoa evenly, place in fine sieve and shake over top
of dessert.
PER SERVING: 215 calories, 6 g protein, 13 g carbohydrates (9 g net
carbohydrates), less than 1 g fiber, 16 g fat, 48 mg
cholesterol, 127 mg sodium
Preparation Time: 15 minutes Serves 10
For more information, please visit the Sweet'N Low Web site at www.sweetnlow.com.
is a registered trademark of Cumberland Packing Corporation, 2 Cumberland Street, Brooklyn, New York 11205.
GBA 0404