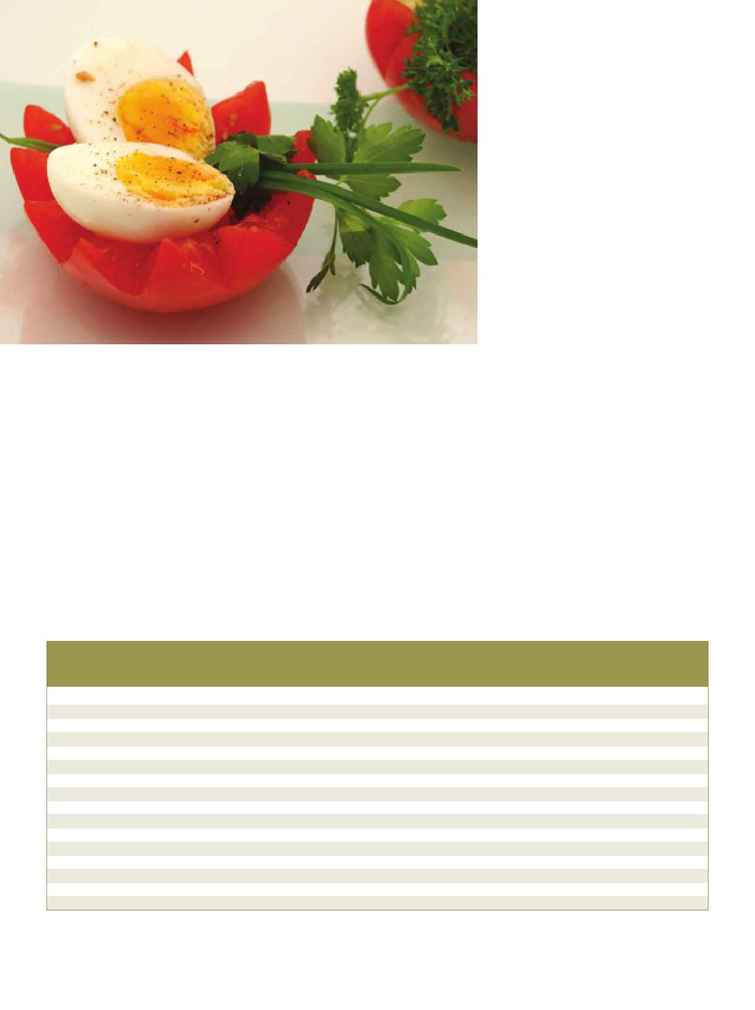 glycemic load of diets and the develop-
ment of diabetes. Prospective random-
ized trials will be necessary to confirm
the relationship between the type of
carbohydrate and the development of
diabetes. The relative importance of
the glycemic index or load of the diet
to the development of obesity will also
need to be considered, as excess body
fat is the single most important deter-
minant of type 2 diabetes."
In Jan. 2005, the ADA published a
position statement on "Standards of
Medical Care in Diabetes." Among its
recommendations for medical nutrition
care for people with diabetes, ADA
states: "Both the amount (grams) of car-
bohydrate as well as the type of carbo-
hydrate in a food influence blood glu-
cose levels. Monitoring total grams of
carbohydrate, whether by use of
exchanges or carbohydrate counting,
remains a key strategy in achieving
glycemic control. The use of the
glycemic index/glycemic load can pro-
vide an additional benefit over that
observed when total carbohydrate is
considered alone."
The Joslin Diabetes Center and
Joslin Clinic have developed "Clinical
Nutrition Guideline for Overweight and
Obese Individuals with Type 2
Diabetes, Prediabetes or at High Risk
for Developing Type 2 Diabetes." These
guidelines state: "Reduction of the qual-
ity (glycemic index, GI) and quantity
(glycemic load, GL) of carbohydrate
choices is essential for blood glucose
control. The GI/GL concept is an
important factor that patients should
apply in their daily selection of carbo-
hydrates foods."
USDA, which is responsible for
meat and poultry products, has stated
that it will not object to the use of state-
ments that do not expressly state or
imply a specific level of carbohydrate
in a product (e.g., "Carb Conscious"
and "Carb Wise"), nor will it object to
terms such as "Net Carbs," "Effective
Carbs" and "Net Impact Carbs" when
While today's science makes it fairly
straightforward to measure GI on single
foods, it becomes more complicated
when mixtures of ingredients, various
processing techniques and personal eat-
ing habits are added in.
Glycemic response vs. glucose at 100
* Resistant maltodextrin is reduced in calories, but 4.9 kcal per gram is used for regulatory purposes in the United States. In
Japan, the caloric value is 0.5 kcal per gram.
** The GI of resistant-starch ingredients depends on the actual resistant starch content.
Table 1: Relative Sweetness, Caloric Availability and Glycemic Response of Selected Bulk
Sweeteners Compared to Glucose, Sucrose and Fructose