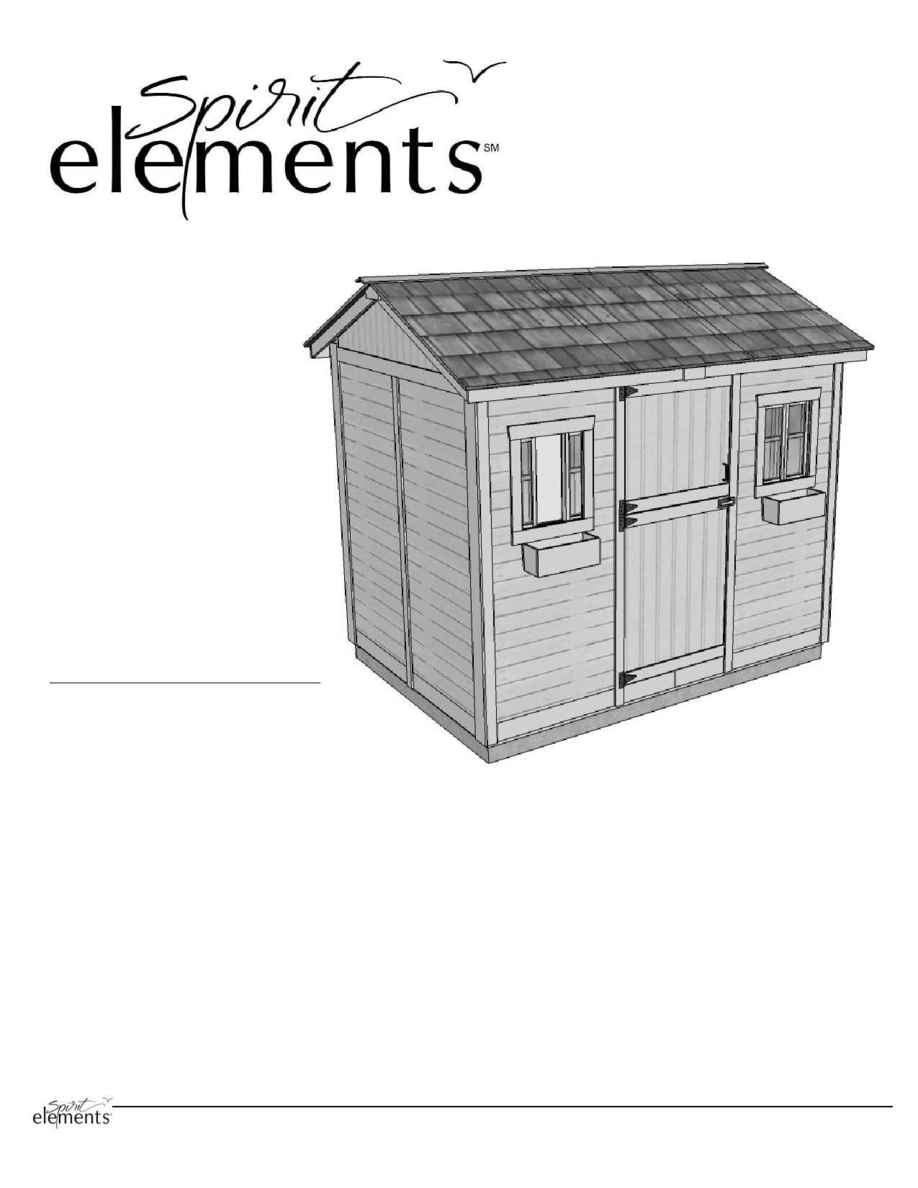 Thank you for purchasing
a 9x6 Huron Pool Cabana
from Spirit Elements.
Please take the time to
identify all the parts prior
to assembly.
Safety Points and Other Considerations
Our products are built for use based on
proper installation and normal residential
use, on level ground. Please follow the
instruction manual when building your
Cabana and retain the manual for future
maintenance purposes.
Some of the safety and usage measures you may wish to consider include:
-snow load ratings vary by geographical location. If heavy or wet snowfall occurs, it is advisable to sweep the
snow off the roof(s).
-if the product is elevated, any structural and building code requirements are solely the customer's
responsibility, and should be abided by.
-in high or gusty wind conditions it is advisable to keep the structure securely grounded.
-have a regular maintenance plan to ensure screws, doors, windows and parts are tight.
Customer agrees to hold Spirit Elements Inc., Originating Manufacturer and any Authorized
Dealers free of any liability for improper installation, maintenance and repair of any
products sold by Spirit Elements.
6672 Gunpark Drive, Boulder, Colorado, 80301 | Toll Line: 1.800.511.1440 | Fax: 1.800.511.1421 | cs@SpiritElements.com | SpiritElements.com