Spirit Elements Delivery Instructions Page 1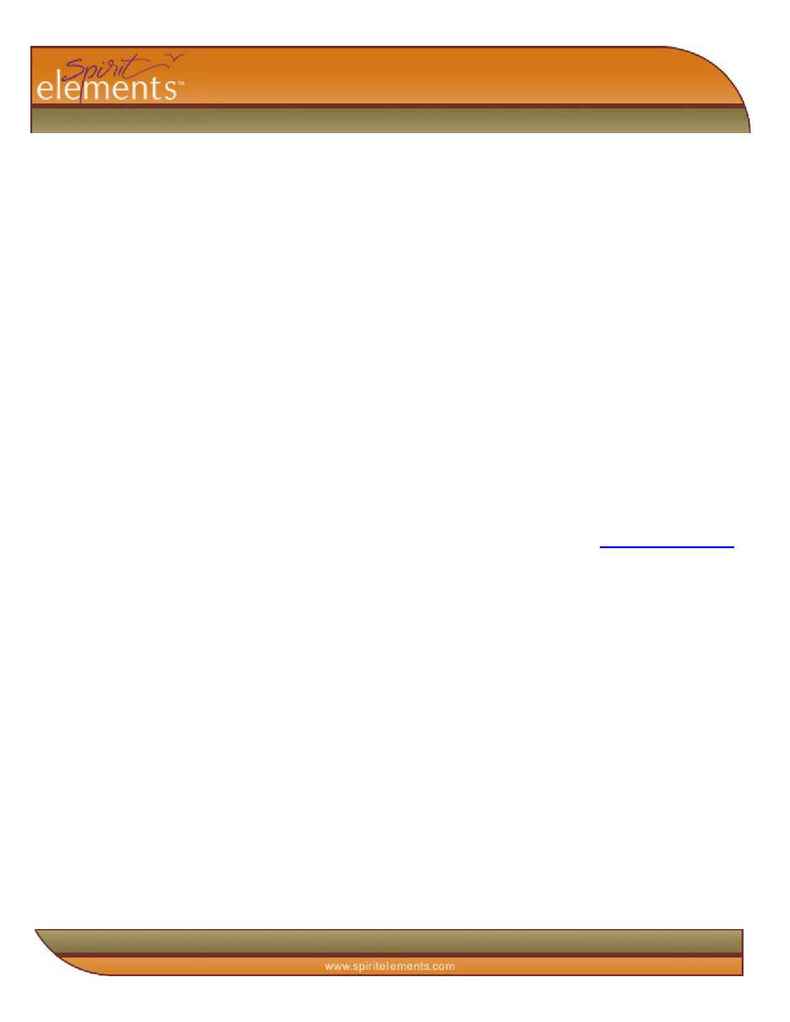 Delivery Instructions for Sheds, Cabins & Gazebos

After you place your order with Spirit Elements, you will receive an email from us. Your invoice will be attached. Click on the
attachment and print out a hard copy for your records. (If you are unable to open the attachment, please contact us and we
would be happy to mail you a hard copy). The attachment will contain the amount that was charged to your card, the item you
ordered, shipping address and estimated shipping date. Keep in mind that the "estimated shipping date" is the estimated date
that your order leaves the factory. From that date, it takes 5-7 business days to travel cross country to you, depending on
where in the country you live.

When your order actually does leave the factory, we will email you again, notifying you of the date it left the factory, the name
of the shipping company, the tracking number and information on how to track your order. Once the truck reaches your area,
the shipper will contact you to schedule a delivery window with you. Please remember that you must be present for delivery.

The shipper will deliver your merchandise "curbside" or to the most convenient edge of your property. If there is a structure in
place on route to your address that is deemed impassable by the shipper, such as a bridge or culvert not rated safe for the
weight of the delivery truck, the shipper will deliver your merchandise to the safest and closest location possible. This location
shall be deemed "curbside" in such instances.

It is important to make sure that you have enough bodies on hand to quickly and safely unload your new structure. The driver
will unstrap the pallet on the truck bed, and hand the individual pieces off to you and others on the ground. The truck driver
will often lend you a hand, however, due to insurance liabilities, they are often restricted from doing so. Please note that a
precut kit only requires two people to unload it, but it's nice to have some additional help; and a preassembled kit requires 2-3
people, depending on the size of the structure.
Note that most Garden Structure kit deliveries are designed to be unloaded by
weighing no more than 60-70 pounds. If you require offloading assistance, please make arrangements prior
to the receipt of your shipment.
If you have questions regarding your order, please contact Customer Service at 1.800.511.1440 or

Thank you for shopping with SpiritElements!