Pivot Point International, Inc. Manley Blackmannomination Page 1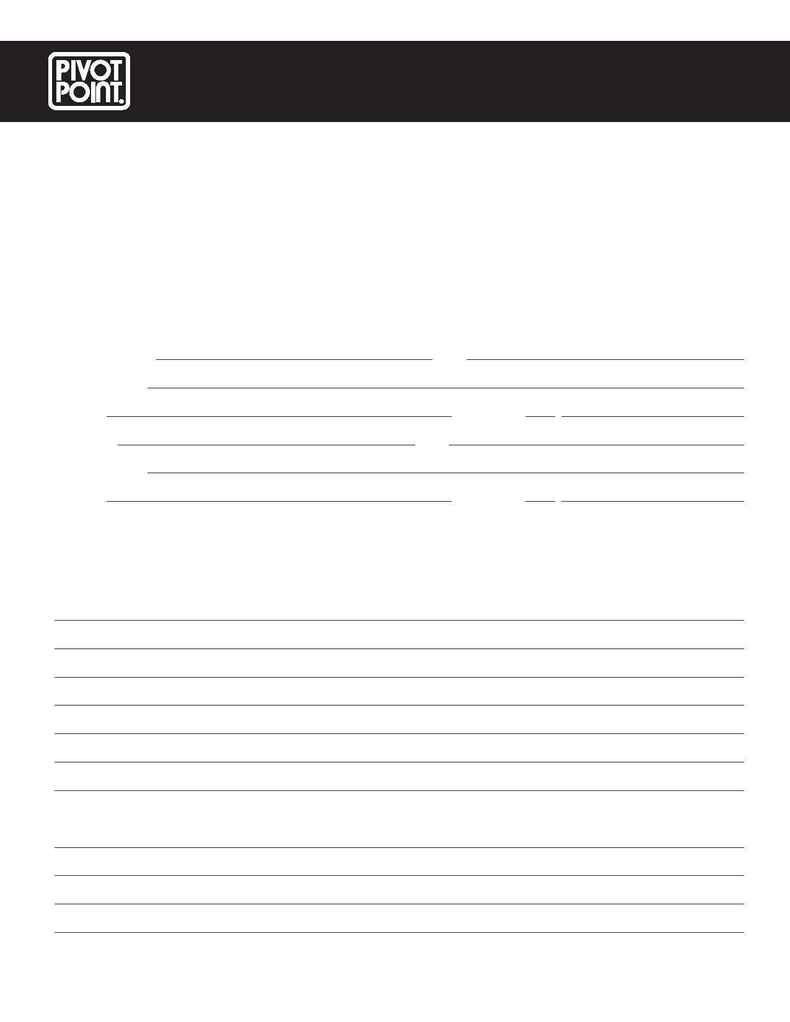 MANLEY-BLACKMAN SPIRIT AWARD
Pivot Point International, Inc. has created the Manley-Blackman Spirit Award to honor a school owner, faculty member
or staff person who displays the "spirit" of Bonnie Manley and Ron Blackman. Bonnie and Ron were Member School
owners who recently passed away.
Bonnie Manley, owner of Je Boutique, Poway and Bay Vista Academies in the San Diego, CA, area, was passionate about
the welfare of children. Whether it was her own grandchildren or a missing child hundreds of miles away, she inspired
her students to raise more than $40,000 for the National Center for Missing & Exploited Children (NCMEC).
Ron Blackman, owner of Masters of Cosmetology in Fort Wayne, IN, refused to allow a disaster to stop his commitment
to the National Center. Despite severe flood damage to his school, he continued to raise money for the NCMEC.
PLEASE STATE WHY YOU BELIEVE YOUR CANDIDATE SHOULD RECEIVE THE MANLEY-BLACKMAN SPIRIT
AWARD. FEEL FREE TO ATTACH ADDITIONAL SHEETS.
How has your nominee contributed to his or her community during the past year?
How has your nominee inspired others to make a difference?
PIVOT POINT INTERNATIONAL · 1560 SHERMAN AVE, SUITE 700 · EVANSTON, IL 60201
phone 800.866.0500 · toll-free 800.886.4247 · fax 847.866.7040 · www.pivot-point.com