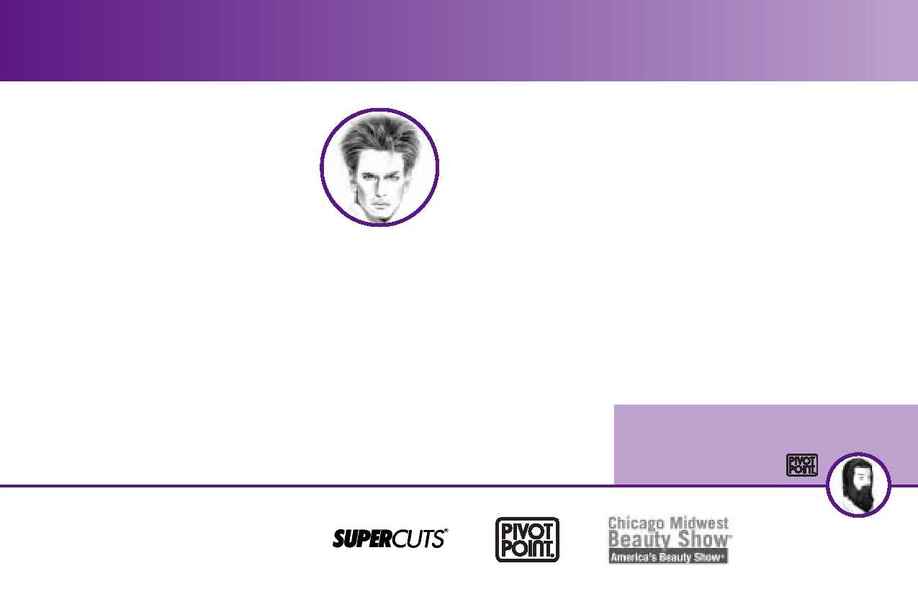 COMPETITION RULES
DESIRED RESULT: Cut
and style representing
current fashion trends,
oriented to the younger
consumer, and wearable
on the street. Artistic hair-
styles will be penalized.
HAIR LENGTH. The hair length must be at least
7cm (2.8") at the top, and 2cm (0.8") at the ears
and neck.
WET HAIR: Competitors will be instructed to
wet the hair of their mannequins at their
assigned station. Hair must then be combed flat
back. Prior to the start of the competition, the
wisemen will verify that the instructions have
been followed.
CUTTING. All cutting tools are allowed for the
complete cut and style. The cut and style are
"free style"; a classic neckline is optional. The
quality of the cut will be judged.
HAIR COLOR. A harmonious graduation of 2 or
more color shades is compulsory. 50 % of the
second color must be visible.
STYLING. All styling tools are allowed.
PRODUCTS. All fixing products (gels, waxes,
sprays) are allowed.
*Combination Tests - in order to qualify for OMC
Grand Prix awards, competitors must compete in
both tests. A competitor may, however, choose to
compete in only one test and qualify for the awards
associated with that individual competition.
Salon Cut & Style (Test 2)
Competition Running Time: 25 minutes
Competition Begins: 3:20pm
Location: Competition Arena
AWARDS
OMC: Grand Prix Master Alexandre de Paris
1st ­ 5th Place Medallions
CMBS: 1st, 2nd and 3rd Place Trophies
Sponsor
Supercuts
FREE Competition Mannequin to the
first
JUNIOR GENT'S COMBINATION TEST* · FASHION
15