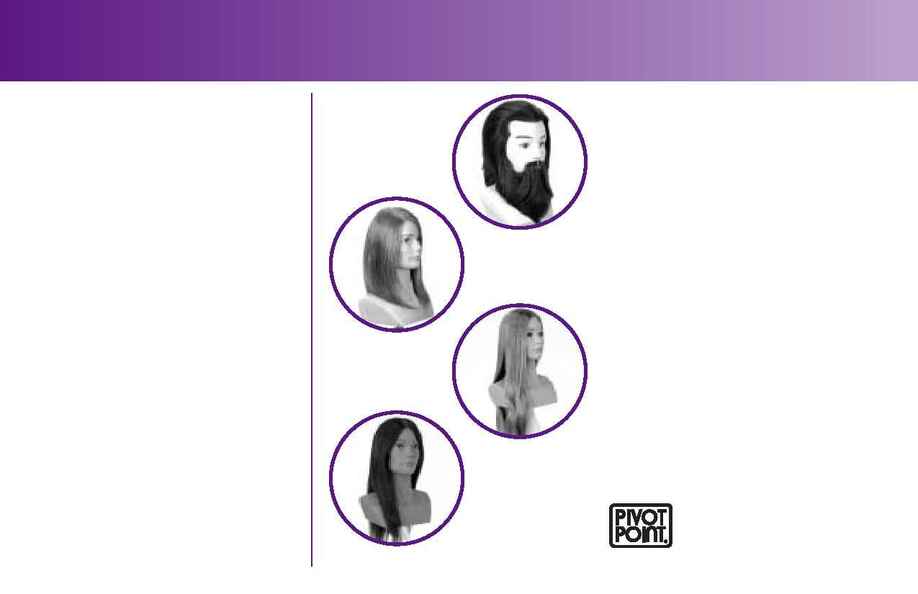 FEATURED MANNEQUINS
16. Registered competitors receive FREE general
admission to the Chicago Midwest Beauty Show
on February 29, 2004 the day of competition-only.
Friends/Family will receive access passes to the
competition area only (not the show floor).
17. No refunds or credits for entry fees will be issued.
18. Chicago Midwest Beauty Show reserves the right
to cancel any or all of the competitions and the
right to reject any entry it deems unqualified.
19. Penalty Points are reflective of the severity of
the infraction assigned when a competitor has
taken an unfair advantage.
Infractions include:
1. COACHING--Verbal or nonverbal during the
2. FINISHED LOOK--Not consistant with the
stated objective of the competition.
3. STOP-TIME--Continuing to work after time
4. INTENTIONAL INTERFERENCE--With another
competitor or his or her presentation before,
during or after any competition.
For clarification of rules, call 312.673.5760
(9am - 4pm cst).
FREE Competition mannequins
for the first 15 competitors in
each category!
Upon receipt of entry form and registration
fee to Chicago Midwest Beauty Show, your
coach/instructor will be notified by Pivot Point if
you qualify for a free mannequin. The FREE
PIVOT POINT mannequins will be mailed via
UPS, so that they arrive promptly and so you
may prepare the mannequins prior to competi-
tion. Mannequins are available on a first come,
first serve basis. If you did not qualify for a FREE
MANNEQUIN, please complete the enclosed
form and mail to PIVOT POINT or call them at
800.886.4247 or 847.866.0500 ext. 7374.