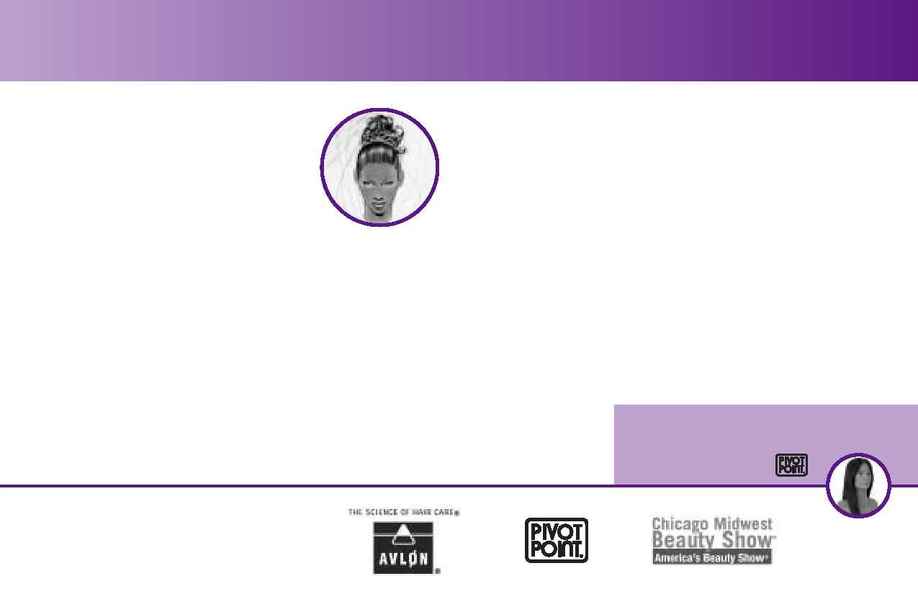 FREE Competition Mannequin to the
first
15
Bridal Hairstyle on Long Hair ­
Ethnic
Competition Running Time: 30 minutes
Competition Begins: 4:50pm
Location: Competition Arena
AWARDS
OMC: Grand Prix Master Alexandre de Paris
1st ­ 5th Place Medallions
CMBS: 1st, 2nd and 3rd Place Trophies
Sponsors
Avlon
COMPETITION RULES
DESIRED RESULT: A
fashionable bridal hairstyle
with a total look in mind.
Ethnic mannequin
heads must be used.
The competitors take their
mannequin heads to the competition floor with
open (not dressed) hair. The Wisemen check the
hair and brush it flat back
PRODUCTS. All products are allowed.
HAIR COLOR. The choice of the color is open
with a minimum of 2 colors.
ORNAMENTS may be used in proportion to the
hairstyle. Extreme use will be penalized.
Ornaments made of hair or similar fibers are
forbidden.
HAIRPIECE. One hairpiece may be used (but is
not required). Hairpiece may not exceed 6cm
(2.5") in diameter; length is not restricted. The
hairpiece must be well incorporated into the hair.
A contrast of color is permitted.
JUNIOR LADIES INDIVIDUAL­BLACK TROPHY · FASHION