Pivot Point International, Inc. 2004 ORDER Page 1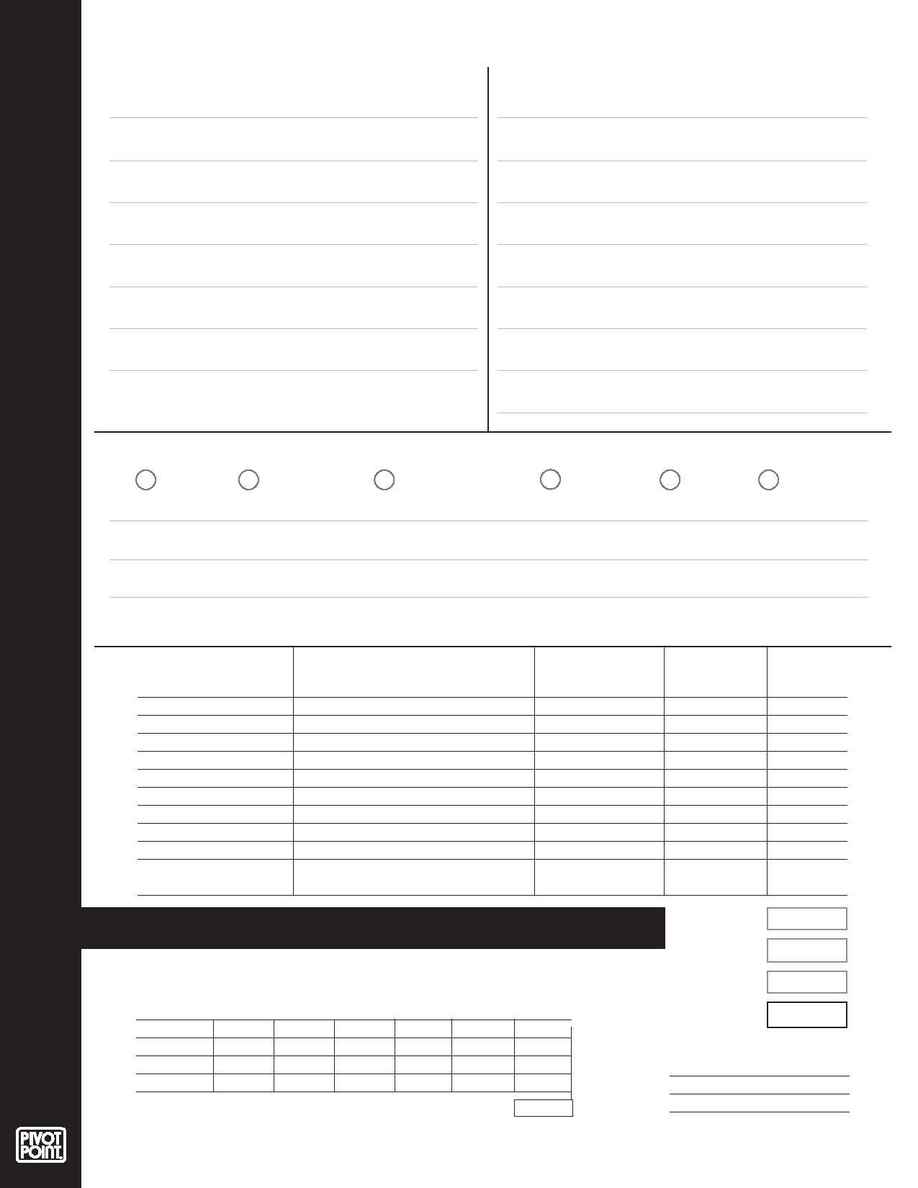 CMBS 2003 STUDENT COMPETITION
SOLD TO:
METHOD OF PAYMENT (Charge ­ Check* ­ Money Order*):
*Check and Money Orders must be sent in an envelope to:
PIVOT POINT, 1560 SHERMAN AVE., EVANSTON, IL 60201; ATTN: CONNIE LEON
SHIP TO (all orders will be shipped to the school to ensure delivery):
PIVOT POINT ORDER FORM -- 800.886.4247 (toll-free)
Tail Comb III Wide Bohn Comb
Lengths 8",12",16" and 20"
5.35, 14.05, 28.15, & 49.95
in Levels 1, 2, 4, 6 and 8
(Illinois residents add 8.75% sales tax)
SEE WWW.PIVOT-POINT.COM, OR CALL 800.886.4247
EXT. 7374 FOR PRODUCT DETAILS.
Price Total
(Enter this amount to Price Total) Weft Price Subtotal
Weft Order Work Chart
Use this work chart to calculate weft price total.
Pivot Point International, Inc.
1560 Sherman Avenue, Evanston, IL 60201
800.886.4247 (toll-free) 847.866.0500 (phone) 847.866.7040 (fax)