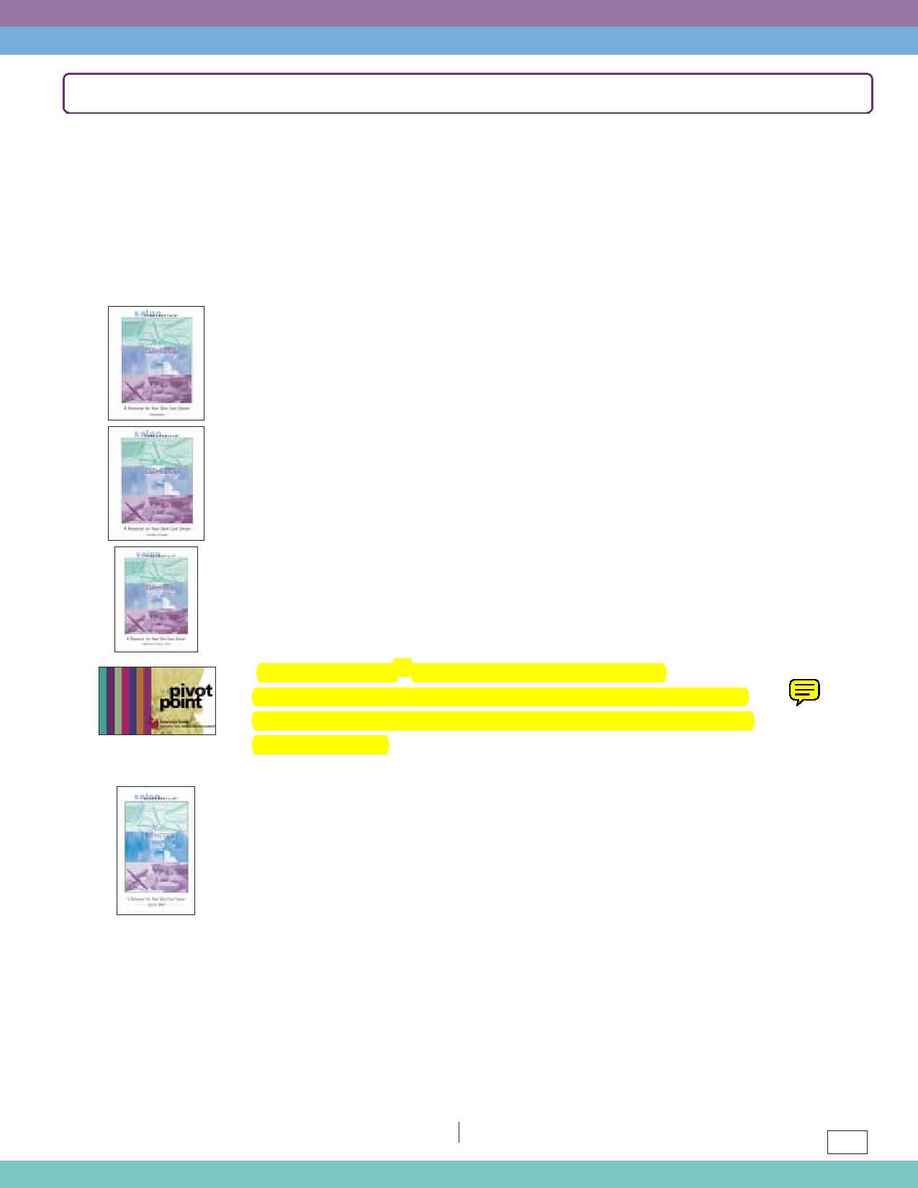 XXXI
Salon Fundamentals
Esthetics
The Salon FundamentalsTM Esthetics program is a valuable resource for successfully launching your
skin care career. This basic esthetics course utilizes proven instructional strategies that enhance
learner understanding, involvement and retention, and contains a system of integrated learning
tools that are unrivaled in the esthetics industry. Designed to prepare skin care students for
licensure and an entry-level position in the esthetics profession, the Salon Fundamentals Esthetics
program consists of the following educational tools:
·
Salon FundamentalsTM Esthetics Textbook
A theoretical and practical reference book complete with objectives, key
points, step-by-step technical procedures, interactive writing exercises
and index.
·
Salon FundamentalsTM Esthetics Study Guide and Glossary
The companion to the textbook, the Study Guide draws your attention to the
important ideas in each chapter and helps you organize and manage the
information you need to know for future licensure and employment success.
·
Salon FundamentalsTM Esthetics Instructional DVD
A classroom tool designed to provide reinforcement for theoretical knowledge
and a close look at the step-by-step technical procedures using the latest in
visual technology.
·
Salon FundamentalsTM Esthetics Knowledge Builder CD-ROM
A teacher's tool for building assessments that allows teachers to create
custom and randomized tests and study guides easily in both print and
electronic formats.
·
Salon FundamentalsTM Esthetics Exam Prep Book
Another support tool created to improve test-taking skills; includes questions
for each chapter in a multiple-choice format, sample final exams, page-
referenced answer key and "Did You Know?" statements that provide a
summary and checklist for the questions for each chapter.
Add the detailed Teacher's Support Manual and you have the latest in learning systems. Developed
and reviewed by a highly acclaimed panel of experts within the education and esthetics professions,
Salon Fundamentals Esthetics will help you build self-confidence as you embark on your
professional journey.
As you begin working with the information found in this textbook, you may be reminded of how
difficult studying can be some days. You'll be trying to learn and do new things. Sometimes you
may get just plain discouraged. All learners do this--it's part of the learning process. That's why
O V E R V I E W