Pivot Point International, Inc. SFE Textbook changes Page 20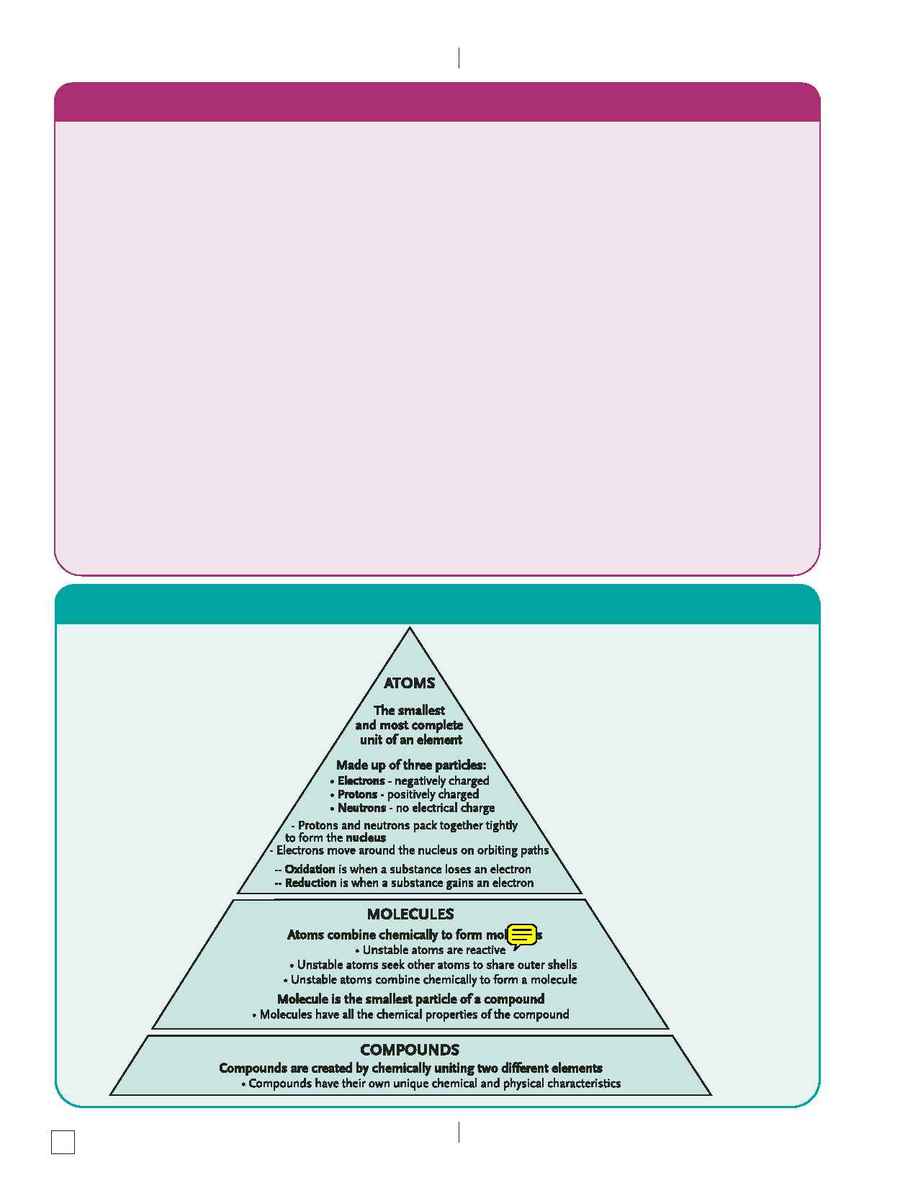 Salon Fundamentals
Esthetics
224
A chemical reaction occurs when two or more chemicals are mixed together. Oxidation and/or reduction
reactions take place any time a chemical reaction (in other words, an electron transfer) occurs. In the
process of oxidation, a substance loses an electron, and oxygen is acquired. In the process of reduction, a
substance gains an electron, and oxygen is released (this means that their charge has been altered by the
addition or subtraction of negatively charged (-) electrons). The charged atoms involved in the chemical
reaction are called ions, which attract or repel each other based on their positive or negative charges.
An oxidizing agent is a chemical or ingredient that releases oxygen. As you may recall from basic science,
like charges repel each other while opposite charges attract each other. When positive and negative ions
join, they are held together by an ionic bond. If no "trading" is taking place and the atoms are sharing the
electrons, they are held together by what is called a covalent bond. A molecule of oxygen is an example of
a covalent bond. The symbol O represents oxygen and stands for two atoms of oxygen that stay together
because they are sharing electrons to form a complete outer shell. Covalent bonds of this type occur
frequently in the body.
Most molecules are larger, both in size and number of atoms. For example, sucrose, the main
component in table sugar, has the chemical symbol C12H22O11. All the bonds formed by the 45 atoms
in this molecule are covalent bonds with outer orbit electrons shared by the atoms forming the bond.
OXIDATION-REDUCTION REACTIONS
BUILDING BLOCKS OF A COMPOUND