Pivot Point International, Inc. SFC Student SG changes Page 25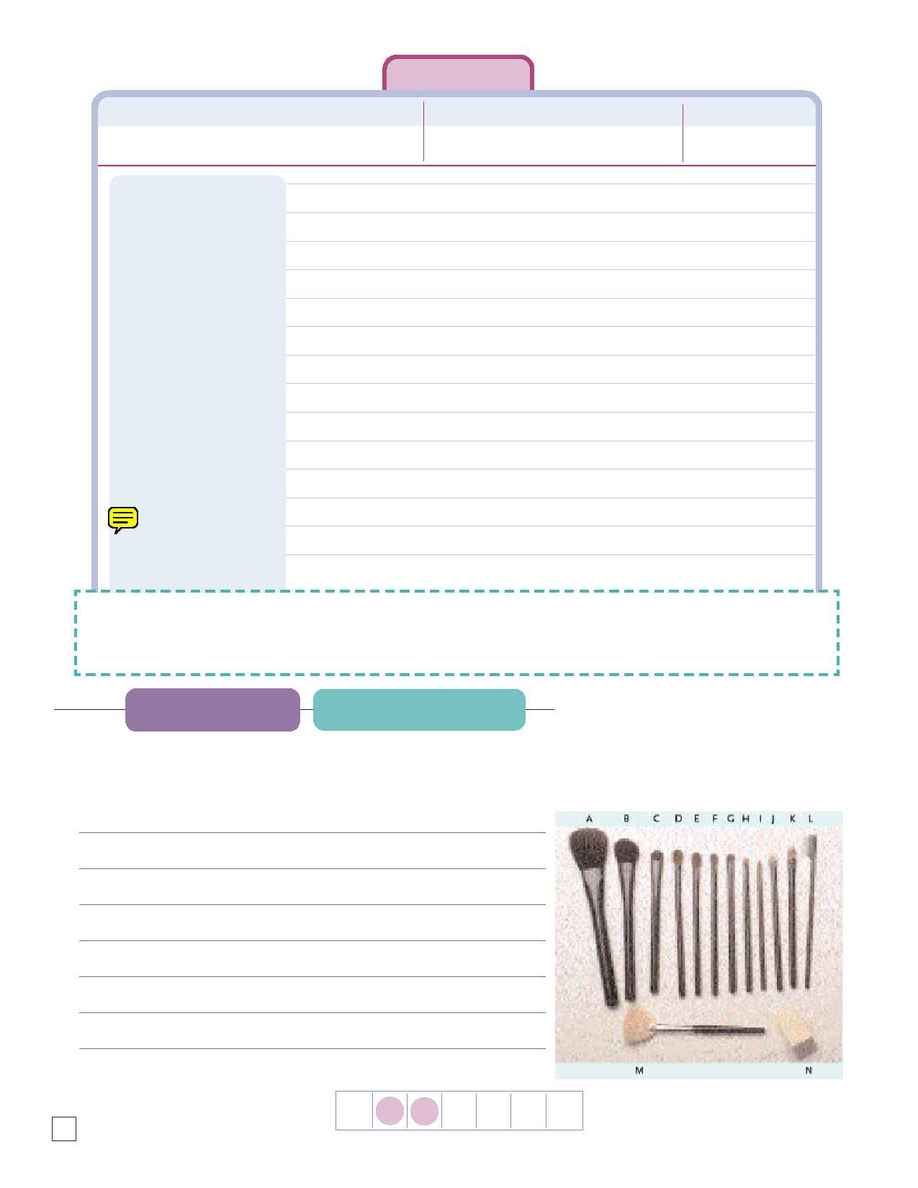 380
Makeup Design
Pages 438-440
Chapter 12 Makeup
smartNOTES
Salon FundamentalsTM Esthetics
«
«
«
«
1
2
3
4
5
Makeup Products
Infection Control
and Safety Guidelines
Client Consultation
Think of people you have seen wearing makeup
and then later not wearing makeup. What are the
differences you notice when makeup is not worn?
Know Your Brushes
L E A R N I N G
C O N N E C T I O N
Being able to reach for the right brush will be important as you offer makeup services in the future. Identify the brush
pictured below by placing the name of the brush on the line to the right of the corresponding letter shown above the brush.
A.
B.
C.
D.
E.
F.
G.
H.
I.
J.
K.
L.
M.
N.