Pivot Point International, Inc. SFC Student SG changes Page 22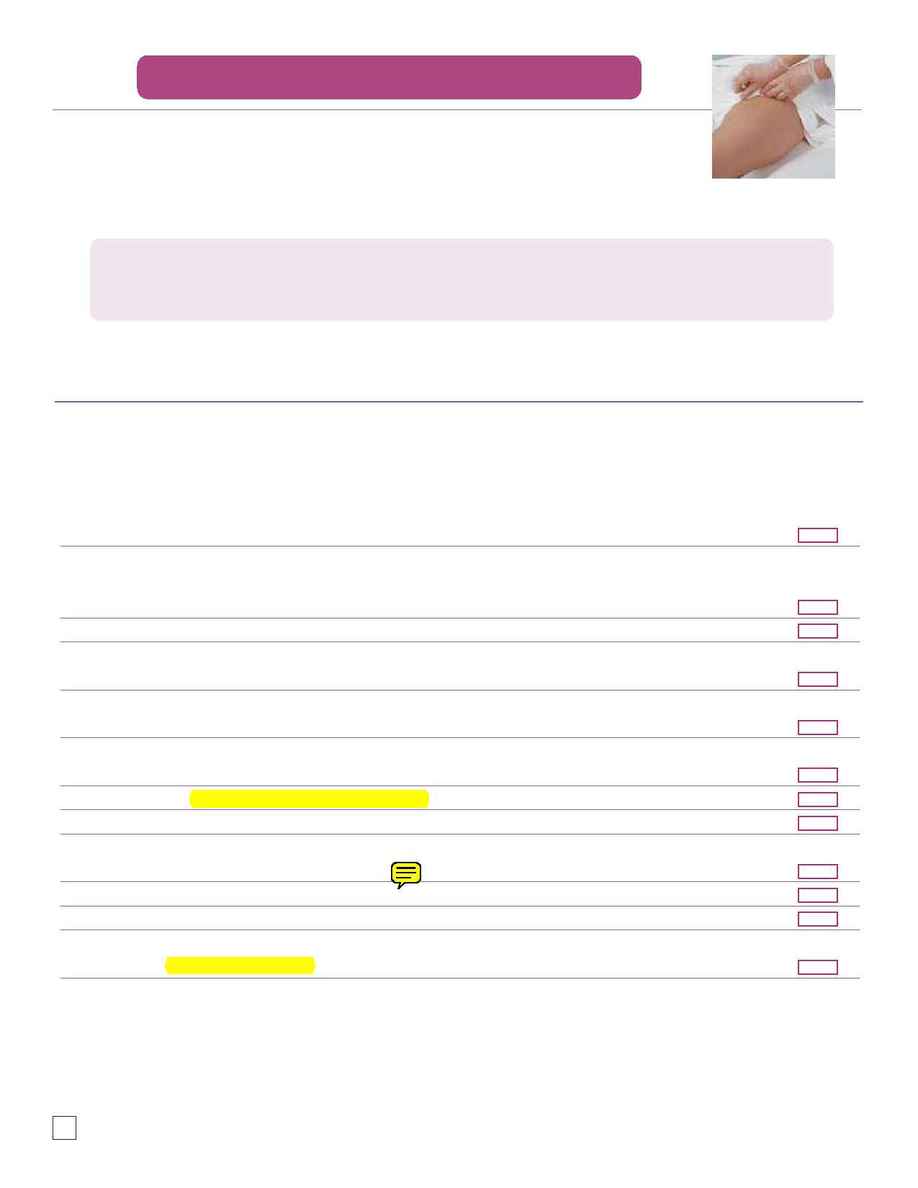 350
Salon FundamentalsTM Esthetics
Bikini Waxing Procedure
This rubric is designed to compare your skill to industry expectations. Indicate your
present level of performance by checking the appropriate box. Your teacher will
direct you in the completion of this rubric.
Rubric Assessment
The classic bikini waxing procedure removes unwanted hair that appears along the panty line. By following and
practicing the steps in this rubric, you will be prepared to offer this waxing service to your clients. Note that
the numbers for each step correspond with the step-by-step technical images found in the textbook.
PREPARATION
Disinfect facial service area; place protective cover on
facial bed; cut removal strips to be used in advance;
arrange antiseptic preparation, powder, wax, remover,
soothing gel or medicated lotion, spatulas, tweezers,
gloves; wax warmed at least 30 minutes prior
to client arrival
PROCEDURE
1. Wash and sanitize hands
(wear protective gloves if required)
PREPARE SKIN
Assess direction of the hair growth
4. Apply antiseptic preparation or pre-wax solution;
lightly dust area with powder
APPLY WAX
6. Apply wax (test temperature prior to application)
REMOVE WAX and HAIR
8. Apply removal strip; press and rub strip
9. Pull skin taut and remove strip
REPEAT
11. Repeat procedure on new area
Level 1 Level 2 Level 3 To Improve, I Need To: Assessment