Pivot Point International, Inc. SFC Student SG changes Page 18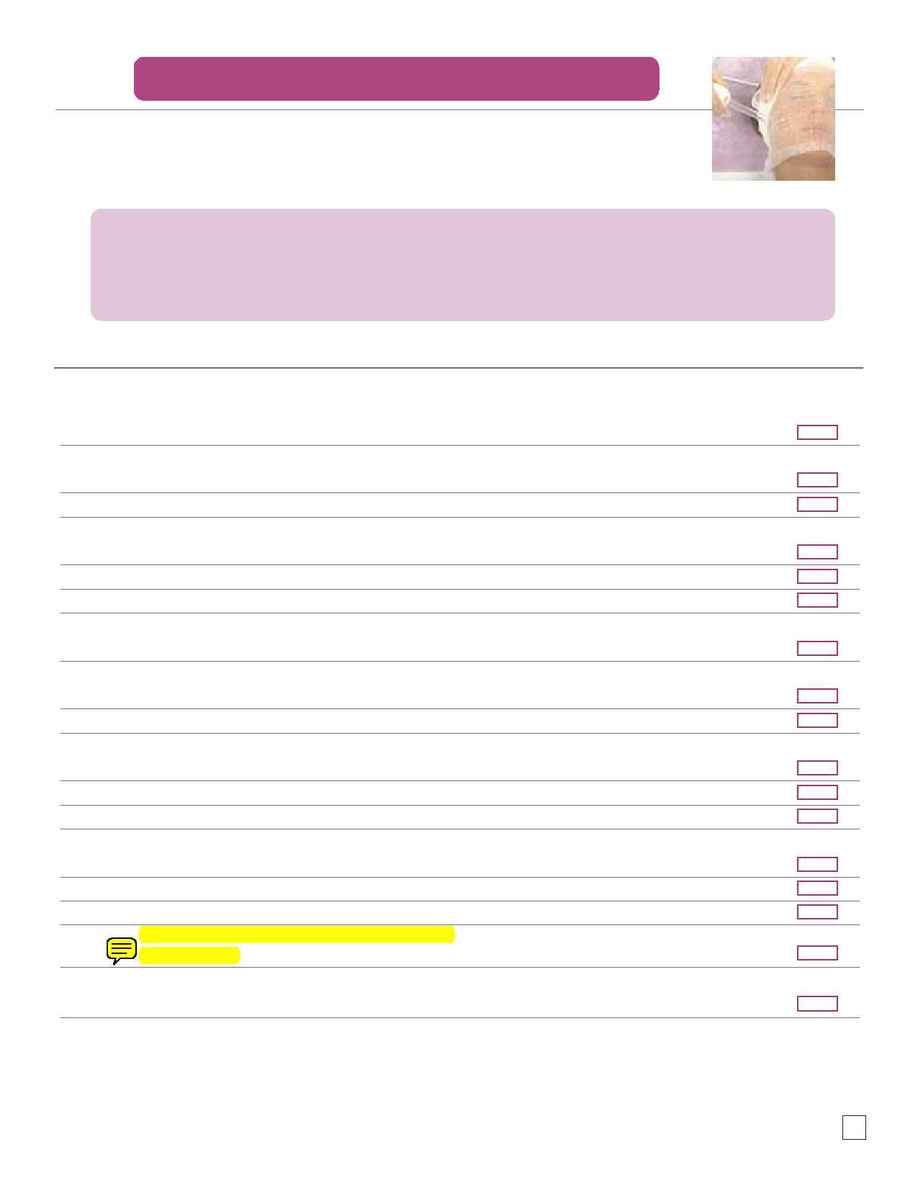 315
Salon FundamentalsTM Esthetics
Basic Facial With Direct High Frequency Procedure
This rubric is designed to compare your skill to industry expectations. Indicate your present
level of performance by checking the appropriate box. Your teacher will direct you in the
completion of this rubric.
Rubric Assessment
The basic facial with Direct High Frequency treatment delivers antibacterial and drying benefits to the skin. It
is best suited for skin that is oily or acneic and is performed immediately following any extractions to prevent
further breakouts. By following and practicing the steps in this rubric, you will be prepared to offer a basic
facial with Direct High Frequency service for your clients. Note that the numbers for each step correspond
with the step-by-step technical images found in the textbook.
PREPARATION
Disinfect facial service area; set up facial bed; arrange
products; check equipment; perform a proper draping
PROCEDURE
1. Wash and sanitize hands (wear protective gloves if required)
CLEANSE FACE
3. Obtain cleansing crème
REPEAT CLEANSING PROCEDURE
ANALYZE
7. Place eye pads over client's eyes
EXFOLIATE AND STEAM
EXTRACTION
11. Apply desincrustation solution, if necessary, and steam
12. Perform any necessary extractions
13. a) Apply toner (non-alcoholic type)
b) Place glass electrode on client's face and move in
c) Move the active electrode gently across skin, in
Level 1 Level 2 Level 3 To Improve, I Need To: Assessment