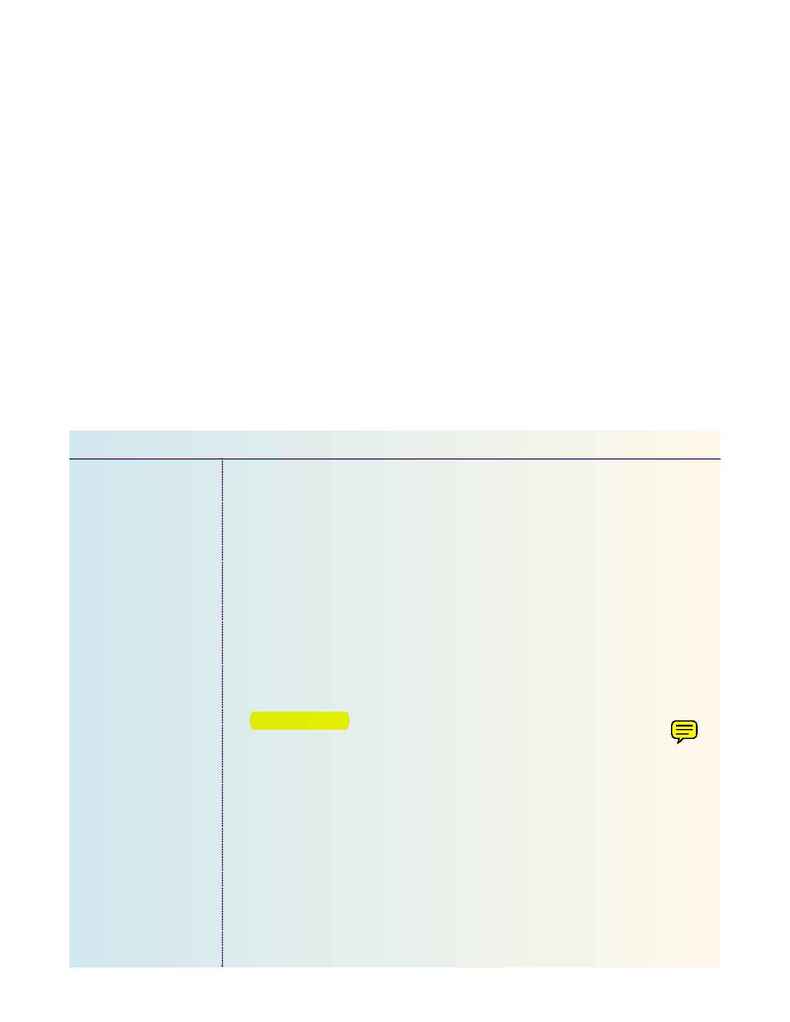 202
SALON FUNDAMENTALS
Draping, Shampooing and
Scalp Massage Essentials
There are many types of shampoos available and designed for specific hair types and conditions.
Shampoos are designed for dry, oily, normal, color-treated and gray hair to name but a few. As a
cosmetologist, making the proper selection will allow you to achieve the desired results. For sham-
poo ingredients, refer to the "Chemistry" chapter.
Hair conditioners and rinses are used on shampooed hair to condition, soften and make the
hair tangle free for ease in combing.
They are also used to restore the hair to its normal pH and
remove soap residue. There are liquid rinses, thick creams and leave-in conditioners, all of which yield
different effects. The liquid rinses and thick creams are applied and left in the hair anywhere from a
few seconds to 10 minutes. The leave-in conditioners are left in the hair until the next shampoo.
Frequent use of cream rinses and conditioners can result in product build-up that can leave
the hair dull and lifeless.
Clarifying shampoos are designed to remove this product build-up.
Draping, Shampoo and Scalp Massage Products
PRODUCT
Shampoos
Acid-balanced
(non-stripping)
FUNCTION
Cleanse the hair without correcting any special condition
Cleanse all hair types, especially lightened, color-treated or dry, brittle
hair
Cleanse normal hair but not recommended for chemically treated or
damaged hair
Cleanse hair with either soft or hard water
Prescribed by the client's doctor to treat scalp and hair problems and
disorders; note: medicated shampoos may affect color-treated hair
Remove residue such as product build-up
Control dandruff and scalp conditions
Cleanse the scalp and hair for clients who are unable to receive a nor-
mal shampoo; effective in cleaning wigs and hairpieces
Cleanse the hair of clients whose health prohibits them from receiving a
wet shampoo service