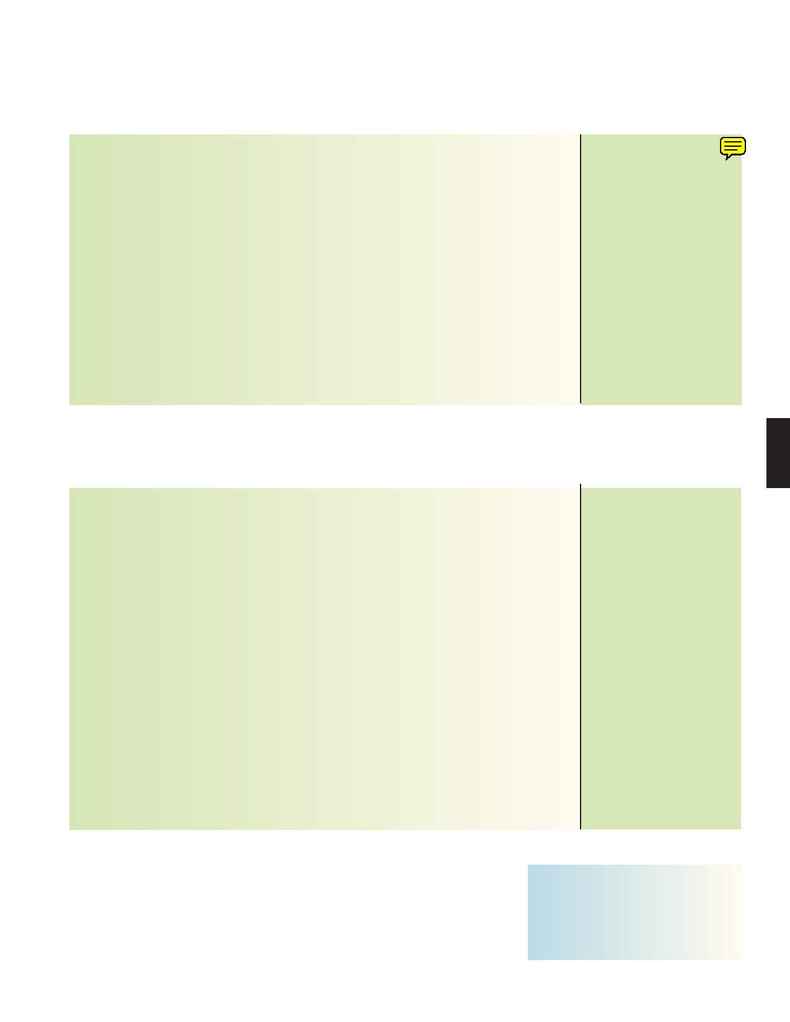 Listed below are the more common scalp disorders or diseases which you
may come in contact with as a professional cosmetologist.
Be advised that the conditions listed on the chart below are contagious and
require you to refer the client to a physician.
As a salon professional, you are often the first person asked to
respond to questions about hair loss. So knowing how to adequate-
ly address client concerns will greatly affect your client's well-being.
191
TRICHOLOGY
Dandruff
Disorder
Dry Dandruff
Disorder
Greasy or waxy
dandruff
Disorder
Ringworm
Disease
Ringworm of the Scalp
Disease
Honeycomb Ringworm
Disease
Itch Mite
Disorder
Head Lice
Disorder
Psoriasis
Disorder
Frequent shampooing with an
anti-dandruff shampoo con-
taining either pyrithione zinc,
selenium disulfide
or ketoconazole
Refer client to a physician
Refer client to a physician
Refer client to a physician
Refer client to a physician
Refer client to a physician
Refer client to a physician
Pityriasis
(pit-i-REYE-ah-sis)
Pityriasis capitis simplex
(kah-PEYE-tis SIM-
pleks)
Pityriasis steatoides
(ste-a-TOY-dez)
Tinea (TIN-ee-ah)
Tinea capitis
Tinea favosa (fa-VO-sah)
or Favus (FAY-vus)
Scabies
Pediculosis capitis
(pe-dik-u-LOH-sis)
Psoriasis
(soh-REYE-ah-sis)
Chronic scalp condition with excessive
flaking, which accumulates on the scalp
or falls to the shoulders, as well as itchi-
ness, tightness and irritation of the scalp
Dry flakes attached to the scalp or on
the hair which can appear translucent
Oily flakes combine with sebum which
stick to the scalp in clusters and can
appear yellowish in color
Red, circular patch of small blisters;
caused by a vegetable parasite
Enlarged open hair follicles that are
surrounded by clusters of red spots
(papules); hair is likely to break in area
infected; black spots may also be visible
Dry, yellow, encrusted areas on the
scalp called scutula (SKUT-u-la); may
have a peculiar odor; shiny pink or
white scars may result
Red and watery vesicles or pus-filled
areas caused by an animal parasite
(itch mite) burrowing under the skin.
Infestation of head lice on the scalp
causing itching and eventual infection
Thick, crusty patches of red irritated
scalp resulting from an autoimmune
disease of the skin
--Number of Hairs on Head
There is an average of 1,000 hairs to a
square inch on the average head.
Leading cause of dandruff is a naturally occuring microscopic fungus called Malassezia
(mal-uh-SEEZ-ee-uh). The fungus feeds on the scalp's natural oils and creates by-products
that cause irritation on the scalp. The body reacts to the irritation by accelerating the
amount and rate of flaking of dead skin cells.