Pivot Point International, Inc. SFC 9th Ptg 5 05 Page 9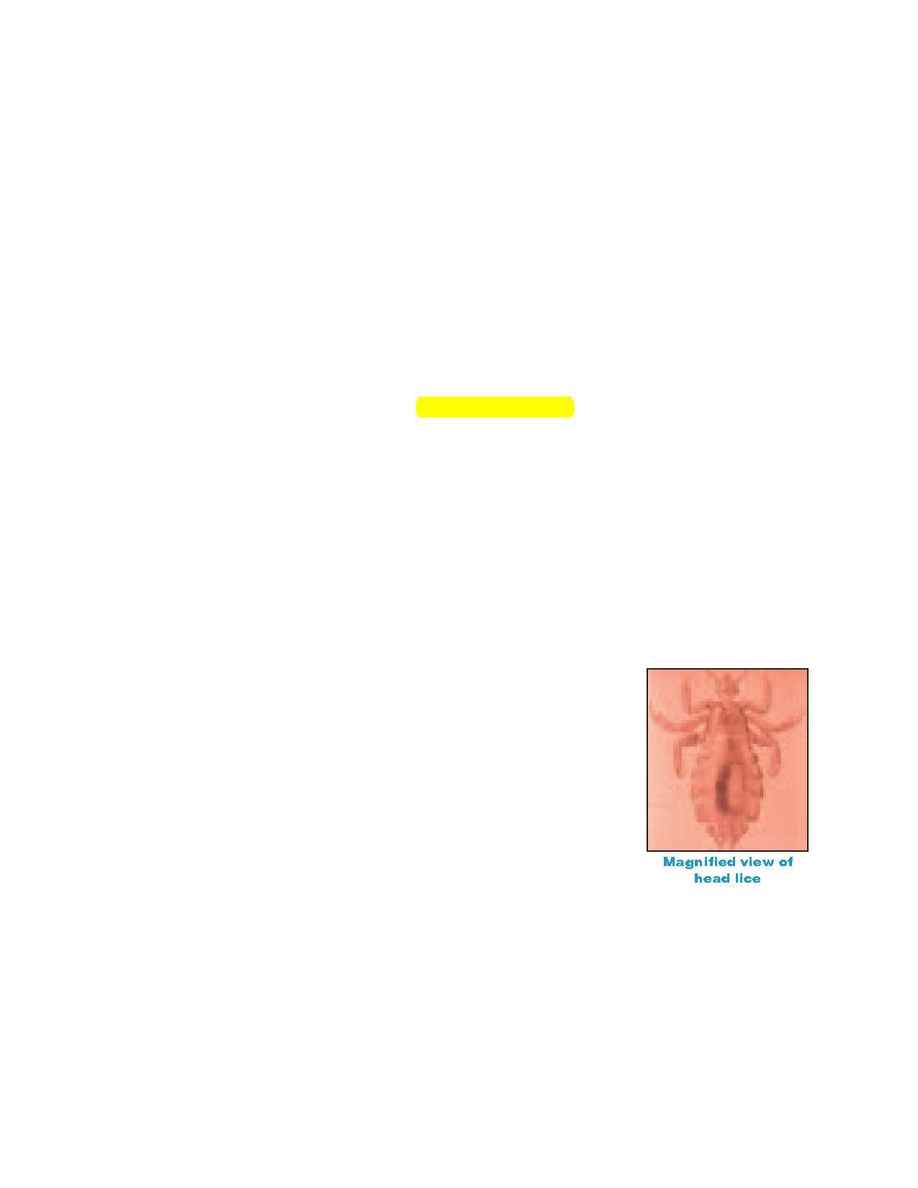 natural immune system and causes the immune system to break down. Scientists have gained a
great deal of knowledge about HIV and how it is spread and how to prevent it. HIV is spread when
body fluids from an infected individual are absorbed into the blood stream of an uninfected indi-
vidual. The fluids from the infected person must contain sufficient amounts of the virus. Fluids
known to contain sufficient amounts of HIV are blood, semen, vaginal fluids and breast milk. Body
fluids must enter the uninfected person for that person to be infected. Infectious fluids can enter
through sexual intercourse, sharing needles or syringes, childbirth, cuts or sores (that are exposed
to the infectious materials) and other instances where the body fluid of one individual enters the
Adapted from "AIDS" - The War Within", Museum of Science and Industry, Chicago, IL
External parasites (PAR-ah-sights) are plants or animals that live on or obtain their nutrients from
another organism. Parasitic plants or fungi (pathogenic bacteria) are molds and yeast that produce
such contagious diseases as ringworm (tinea capitis), honeycomb ringworm (favus) and nail fun-
gus, which can occur on natural nails or with clients wearing artificial nails and can be contracted
through improperly disinfected implements. A cosmetologist can spread infection to a noninfected
area by using the same implements on infected and noninfected nails. Parasitic animals are certain
insects that cause contagious disease, such as itch mite (scabies) and head lice (pediculosis).
An infection occurs when disease-causing (pathogenic) bacteria or viruses enter the body and mul-
tiply to the point of interfering with the body's normal state. A contagious infection or communi-
cable disease is one that can be transmitted from one person to another, usually through touch
or through the air. Microorganisms that are spread to a new person frequently cause no infection
unless they actually enter the body. Bloodborne pathogens are disease-causing bacteria or
viruses that are carried through the blood or body fluids.
50
SALON FUNDAMENTALS
Head lice are transmitted directly from one person to another, or by contact with articles that have
come in contact with an infested person (such as combs and brushes, etc.). The presence of head
lice is usually accompanied by head scratching, redness or small bite
marks on the scalp. Close inspection of the hair and scalp with a fine-
tooth comb, a strong light, and a magnifying glass will sometimes reveal
the tiny grayish adult lice. But you are more likely to see their eggs,
which are whitish, oval specks attached to the hair shafts about 1/4 inch
(.75 cm) from the skin. The infestation is very easy to control, if detect-
ed, by using a pediculicide (lice-killing) shampoo.