Pivot Point International, Inc. SFC 9th Ptg 5 05 Page 23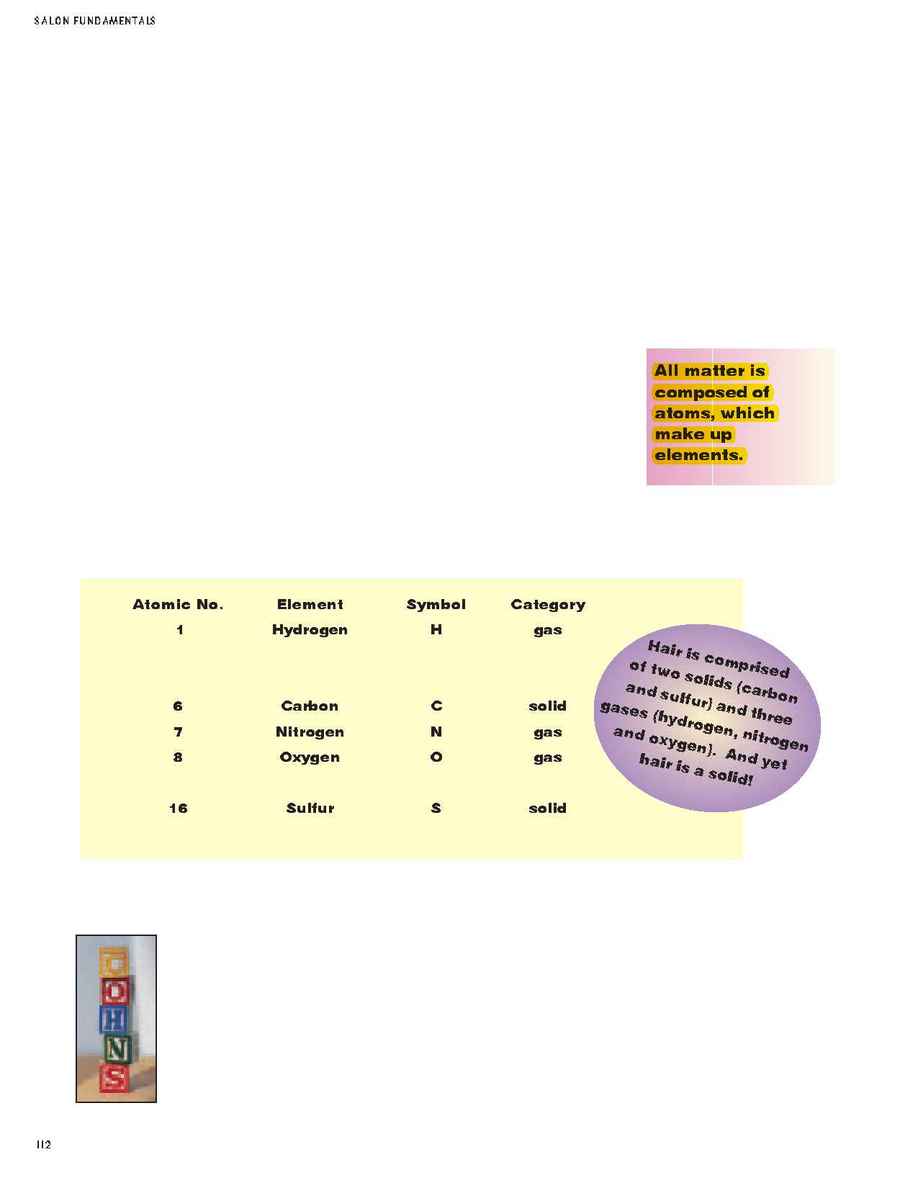 You have observed all your life that some matter is living and some is not. What you may not have
known is that the presence of the element carbon distinguishes a living being from a non-living being.
Chemistry has a special division for each kind of matter:
Organic chemistry deals with all matter that is now living or was alive at one time, with
carbon present, such as plants and animals.
Inorganic chemistry studies all matter that is not alive, has never been alive and does not
contain carbon, such as rocks, water and minerals.
All matter, whether solid, liquid or gas, whether living or nonliving, is
made up of elements. Elements are basic substances that cannot be
broken down into simpler substances.
As of this printing, there are 118 known elements. Those above the 92nd
element are synthetic and do not occur naturally. Five of these elements,
because they form the basis of hair, nails and skin, are important for
the cosmetologist to know. These elements are carbon, oxygen, hydrogen,
nitrogen and sulfur. Look at this chart to notice a few more things
On this chart, the left-hand column shows each element's Atomic Number. You'll read more about
this number in the next few pages. Even more important to you and your work are the letters after
each element's name. These letters, called symbols, are a kind of scientific shorthand, like
a nickname, that makes it easier for you to identify the elements. You will see these sym-
bols used throughout this book, in other professional literature and on some product labels.
Oxygen is the most abundant element in the earth's crust and the second most
abundant element in the earth's atmosphere.
To remember the elements found in hair, use this acronym: COHNS (carbon, oxygen,
hydrogen, nitrogen and sulfur).