Pivot Point International, Inc. SFC 9th Ptg 5 05 Page 21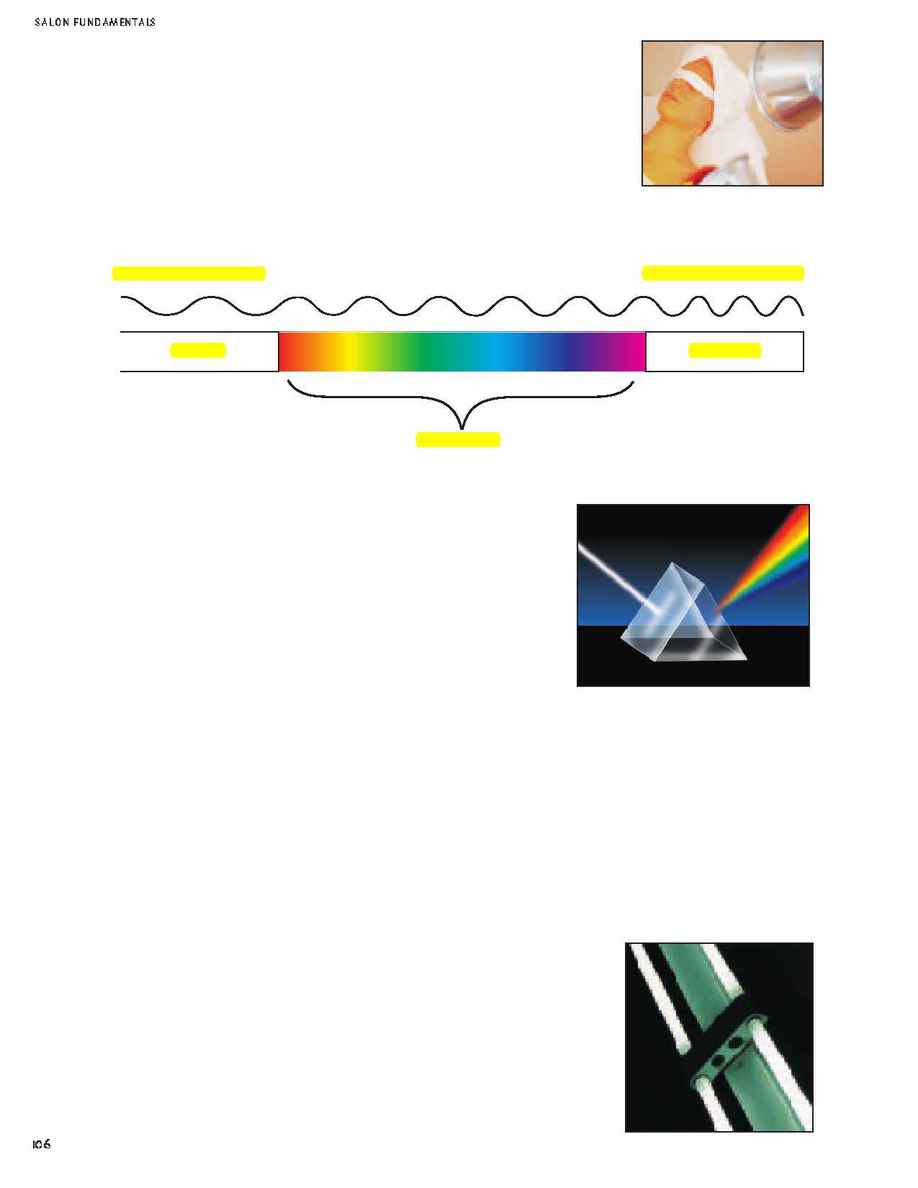 wave to the crest of the next. This measurement is a wavelength. The range
of all the wavelengths that can be produced by radiant energy is called the
electromagnetic spectrum. The shorter the wavelength, the more energy
the wave is carrying. X-rays have a short wavelength.
Longer wavelengths are very helpful. TV and radio broadcasts are examples of long wavelengths of radi-
ant energy. Heat lamps used in chemical services have long wavelengths as well.
The portion of the electromagnetic spectrum humans can
see is called visible light.
This range of wavelengths pro-
duces visible color. When these waves hit an object, they are
either absorbed or reflected. Our eyes pick up the reflected
waves and interpret them as color.
White light is referred to as combination light. This visi-
ble light can be broken into its individual wavelengths by
a prism.
A prism is a three-sided glass object. If white light
(sunlight or light from a light bulb) passes through a prism, the wavelengths are separated and
become visible to the eye as seven colors: Red, orange, yellow, green, blue, indigo and violet. Rain-
drops act as prisms, breaking up white light into the colors of the rainbow.
The wavelengths that
produce red are the longest waves of the visible spectrum.
The wavelengths that produce
Two kinds of light in the salon produce "white light":
Fluorescent light is an economical and long-lasting light source. How-
ever, depending on its design, fluorescent light can create "blue" tones
or "cool" casts in the objects it lights. In the salon, fluorescent light can
create hair coloring problems unless natural sunlight is available, or the
fluorescent bulbs are balanced for daylight.