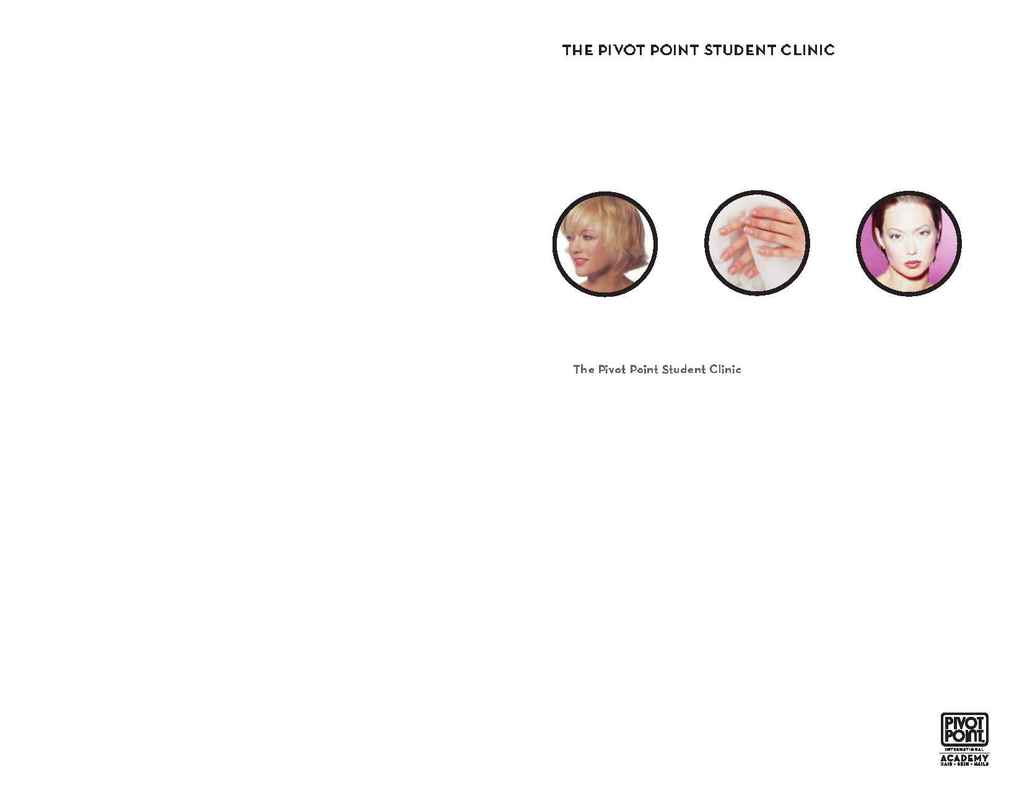 menu
THE PIVOT POINT STUDENT CLINIC
The Pivot Point Student Clinic
welcomes you to a new experience
in personalized hair and beauty care.
In our state-of-the-art oasis,
students--always fully supervised
by licensed professional instructors--
offer affordable services that
will please your sense of style,
exceed expectations and pamper you
to the point of complete relaxation.
These are tomorrow's leaders
in hair and beauty;- for today,
they are committed to serving you.
nails
Escape into your own natural beauty.
To enjoy the pampering you deserve,
we invite you to book a wonderful
day of beauty.
lip, eye, elbow treatment
manicure & pedicure with polish
No substitution of services in clinic packages.
Delight in the essence of luxury. Treat
hands and feet to a soothing, gentle nail
service to help restore their natural beauty.
1560 Sherman Avenue
200a Annex
144c Lake Street
3901 West Irving Park Road
Monday - Friday
Wednesday - Friday
Saturday
where