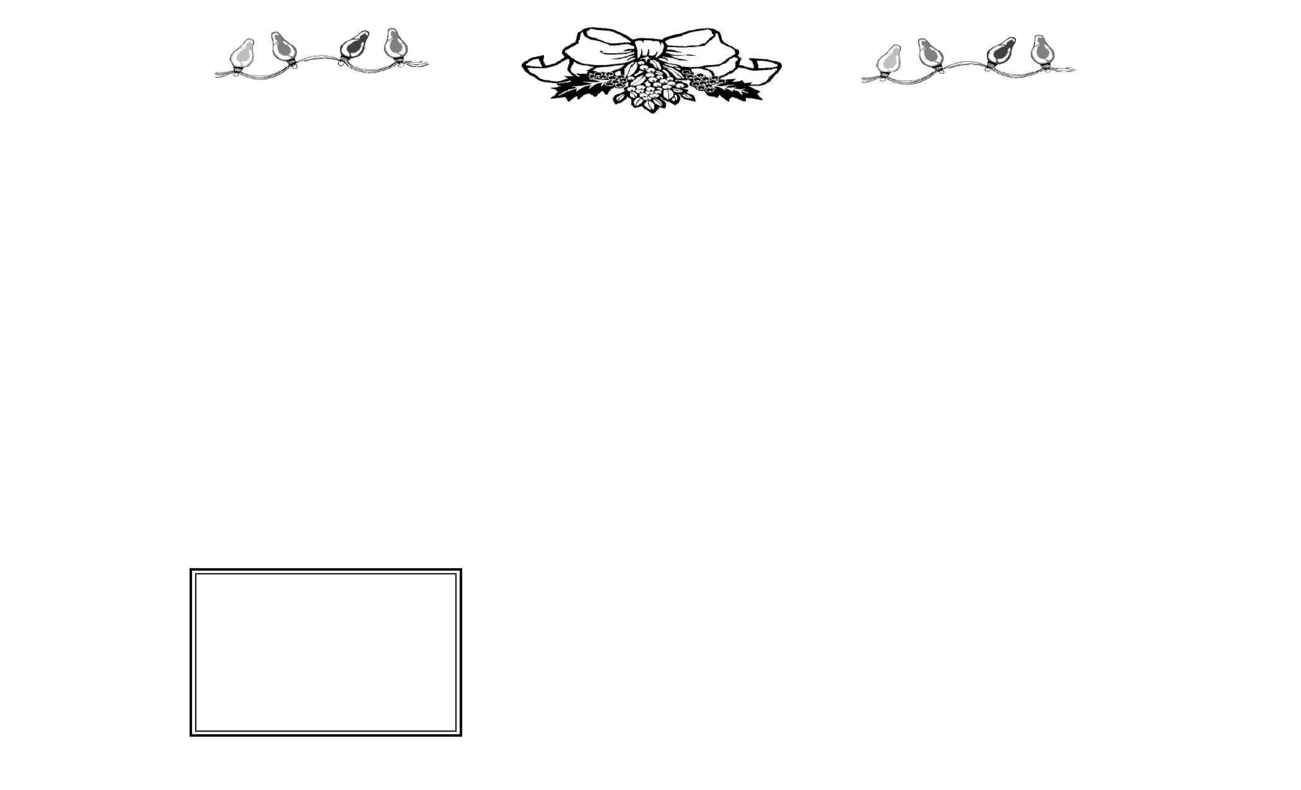 Waldorf Salad on a Bed of Greens
Sliced Turkey with Dressing & Gravy
$16.95 Per Person
Ham & Turkey $17.95 pp
Cascading Winter Fruit & Cheese Display
Moroccan Dip with Pita Points
Filet of Beef with Curry Sauce
Cheese and Chutney Spread
Sweet Cheese and Berry Torta
$18.95Per Person
South of the Border Shrimp
Hot Chili Dip in Sourdough Round
Chips with Salsa & Guacamole
$16.95 Per Person
Holiday Cookies $1.50 each
Gingerbread People $2.25 each
Holiday Petit Fours 100 for $125.00
Pumpkin Cheesecake $3.75 slice
Egg Nog Cheesecake $3.75slice
Hot Spiced Cider $1.50 cup
Bruschetta & Mediterranean Antipasto Bar
with Cocktail Sauce
Stuffed Pasta Shells
$21.95 Per Person
Chicken Jerusalem
Pistachio'd Carrots
$19.95 Per Person
$23.95 Per Person
Remember...
Even Santa has some helpers!
Carver & Service Personnel Available
Standard Set-up/Service fee will be added to all
orders.
Price includes quality disposable plates,
napkins and utensils.
Upgrade any Events of Excellence Menu to
include Holiday Decor $1.95pp
Additional services available include:
professional service staff, china,
linens and elegant presentations.
A variety of sit down options, custom
buffet selections, performance and food
stations are available. This is just a
sampling of our menu selections.
Please call us for special menus &
pricing .
408-739-3732
www.eventsofexcellence.com