Davlins Woods May03 Page 1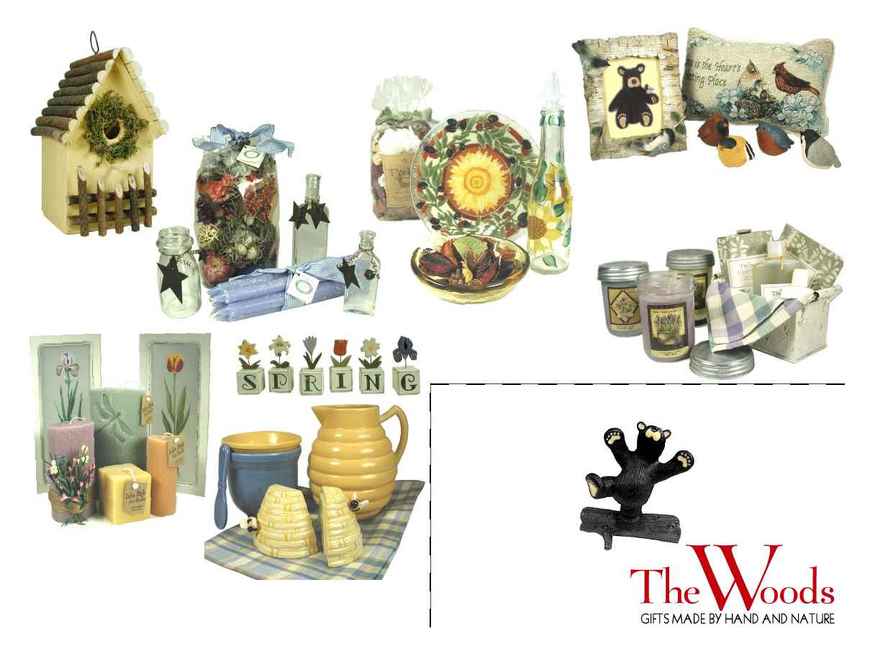 Mother's Day Gift Ideas
2 mi N of Weaver Lk Rd on I-94 at Cty Rd 30
davlinswoods.com 15825 95th Ave N, Maple Grove, MN 55369
Visit us online for more gift ideas at davlinswoods.com!
$19.95; Peggy Karr Tuscany Plate,
$34.00; Oil Bottle, $17.00; Amber
Swan Creek Candles, $12.00; Eucalytus
3-pc Dip Set, $19.00; Pitcher,
$19.00; Beehive Salt & Pepper
Set, $11.00; Napkin, $2.95.
Chickadee Frame, $12.00; Plush Bear, $23.00;
Cardinal Pillow, $12.00; Set/4 Songbirds, $12.00.
Potpourri, $22.00; Tall candles,
$16.00; Rustic Jars, $3.95-5.95.
Celebrate
with us!
FREE Bearfoots Pin
with any purchase
over $15.00
Woods store! ($4.95 value.)
One per person; not valid on
previous purchases/other discounts;
while supplies last until 5/31/03.
store from Davlins
to The Woods! And
location on the lower level
by Mervyn's. Visit us soon!