Auburn Citizen 8x 11 Contest 07 Page 1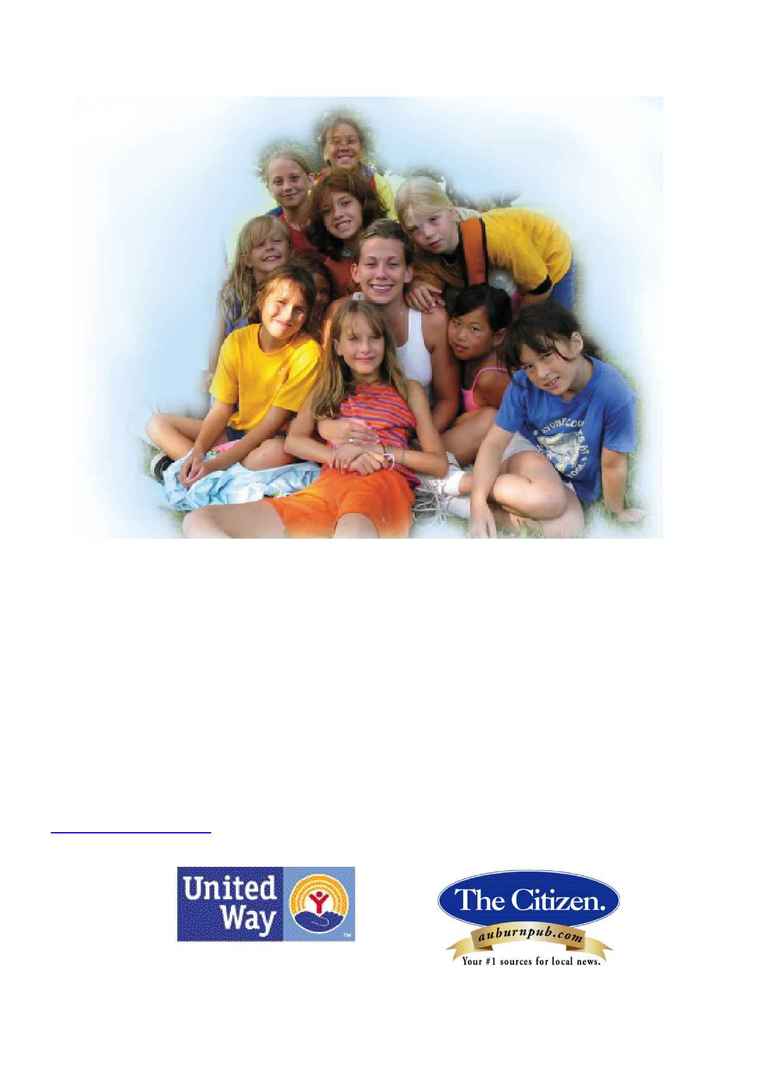 United W a y
of C a y u g a C o u n t y
An Essay Contest for Cayuga County
SPONSORED BY UNITED WAY OF CAYUGA COUNTY AND THE CITIZEN
Have you made a difference in someone's life, your school or in your community? Do
you know someone or an organization that has made a difference in yours or someone
else's life? Enter our contest by submitting your original essay on the theme "Making a
Difference... Is What Matters!" The submission deadline is Friday, November 2, 2007.
Winning entries will be eligeable to win one of three $50 gift cards from the following
Finger Lakes Mall stores; KB Toys, FYE, or Maurice's.
Students, see your teacher or watch The Citizen for the official contest rules and entry
form. All those interested in participating in the contest can check The Citizen, visit
, or stop by The Citizen at 25 Dill Street in Auburn for the official
contest rules and entry form.