Auburn Citizen niereg Page 1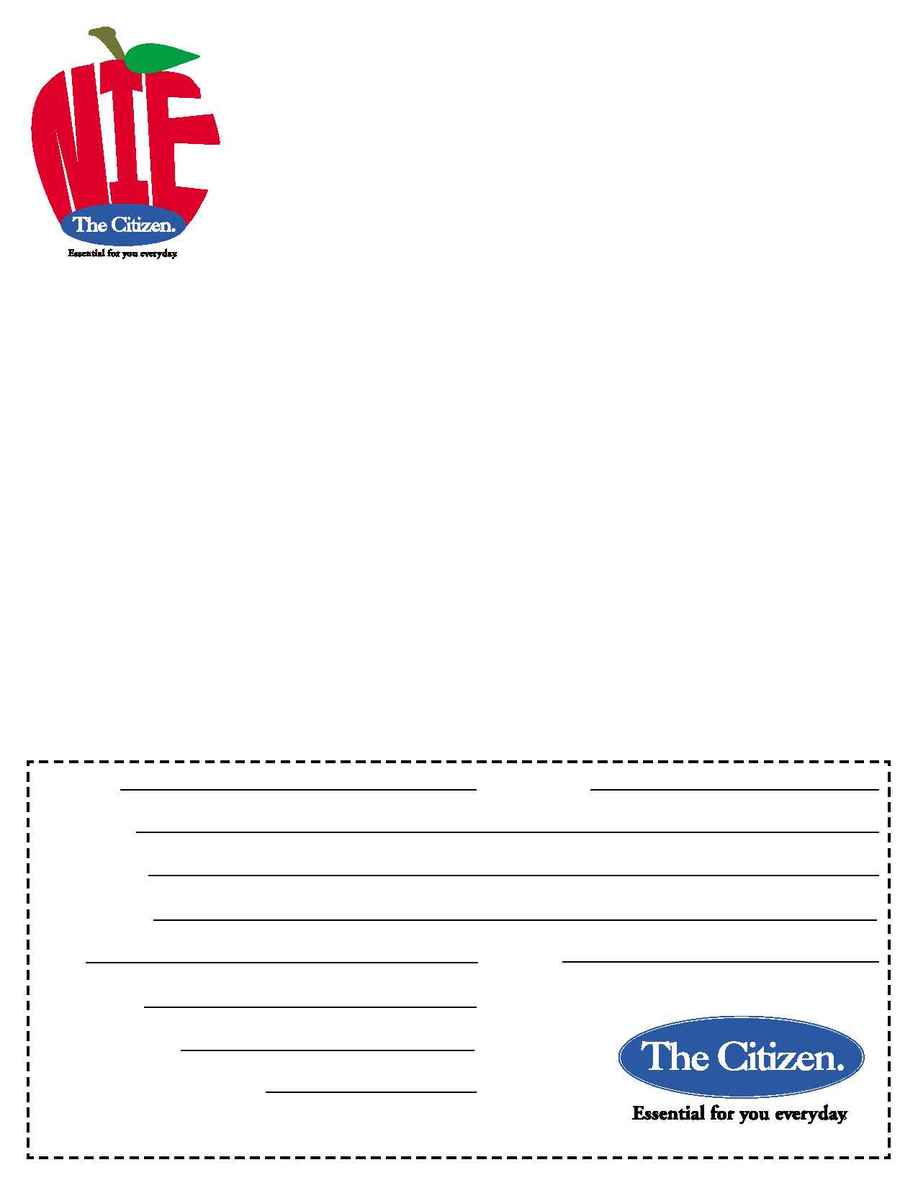 Dear Newspaper in Education Teacher,
It is a privilege for The Citizen to provide newspapers for your classroom. The Citizen is the only
area newspapers to provide newspapers at no cost to the students or the schools. Funding for the
newspapers is provided by area patrons and business people as well as The Citizen.
The Citizen now has special teaching materials for those teachers requesting it. If you are
interested in receiving material on ways to use The Citizen in your classroom, please call me at
253-5311 ext. 273. The material is easily adaptable for any grade level or classroom subject. This
material is also free of charge to teachers using The Citizen in their classrooms, but limited copies
are available.
Bud Unger
N.I.E. Coordinator
Newspapers
in Education
Please detach the below form and drop off or mail to The Citizen
Would you like free curriculum?
Please return to: The Citizen, Attn: Bud Unger, 25 Dill St., Auburn, NY 13021