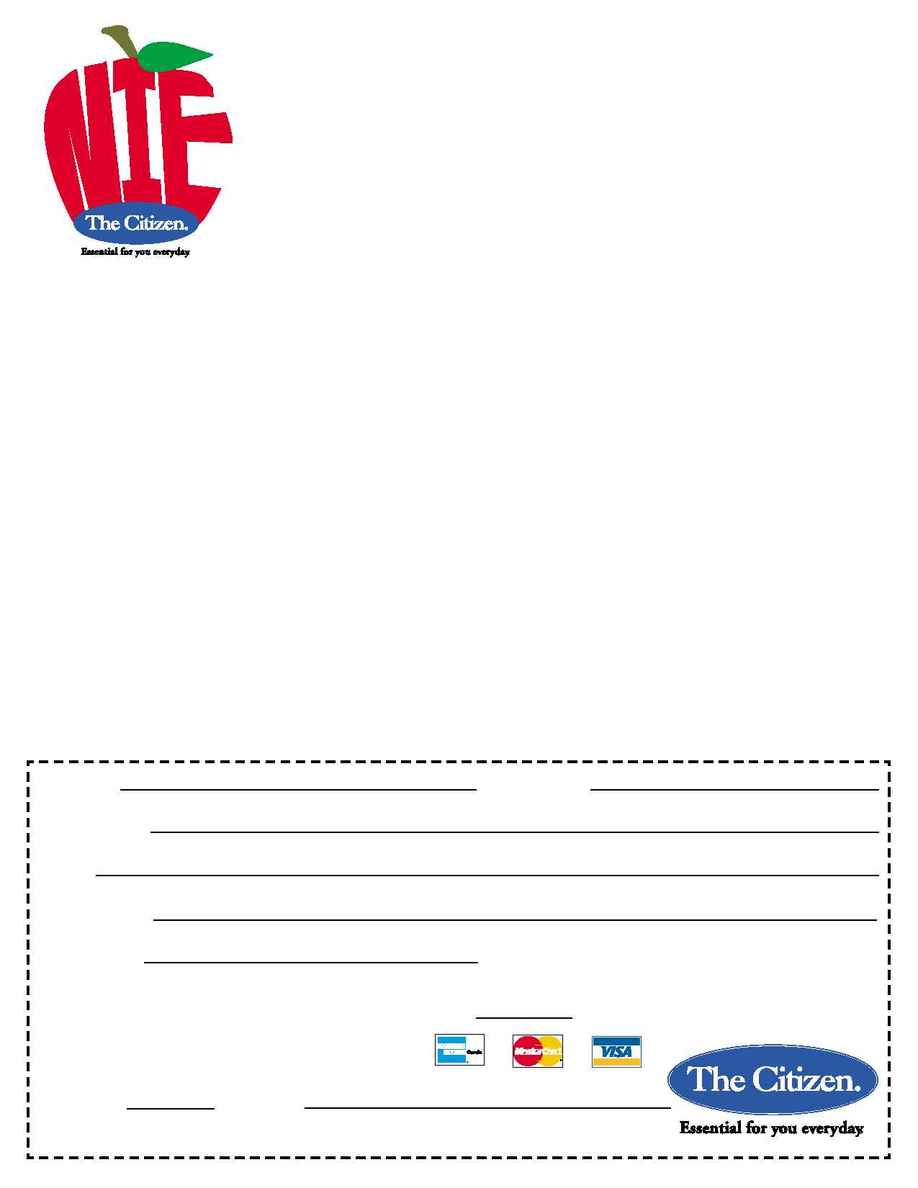 We at The Citizen would like to offer our newspaper to teachers in our circulation area for use in
the classroom as an educational resource. Last year, through the donations of individuals and
businesses in our community, The Citizen was able to provide almost 100,000 newspapers to over
40 schools last year.
A donation to The Citizen Newspaper in Education program supports the use of our local Citizen
newspaper as a living textbook to hundreds of students in our community. We ask you to consid-
er supporting our program and helping our youth to become more involved in our community
and use the newspaper as an educational resource. If you have any questions please call me at
(315) 253-5311 ext. 273.
Bud Unger
N.I.E. Coordinator
Newspapers
in Education
Please detach the below form and drop off or mail to The Citizen
Email Address:
Platinum
($5000 to support 25 classrooms)
Gold
($2000 to support 8 classrooms)
Silver
($1000 to support 4 classrooms)
Bronze
($500 to support 2 classrooms)
Copper
(any donation) $
Payment Method: Check enclosed
Credit card:
Expire Date: Signature:
Please return to: The Citizen, Attn: Bud Unger, 25 Dill St., Auburn, NY 13021