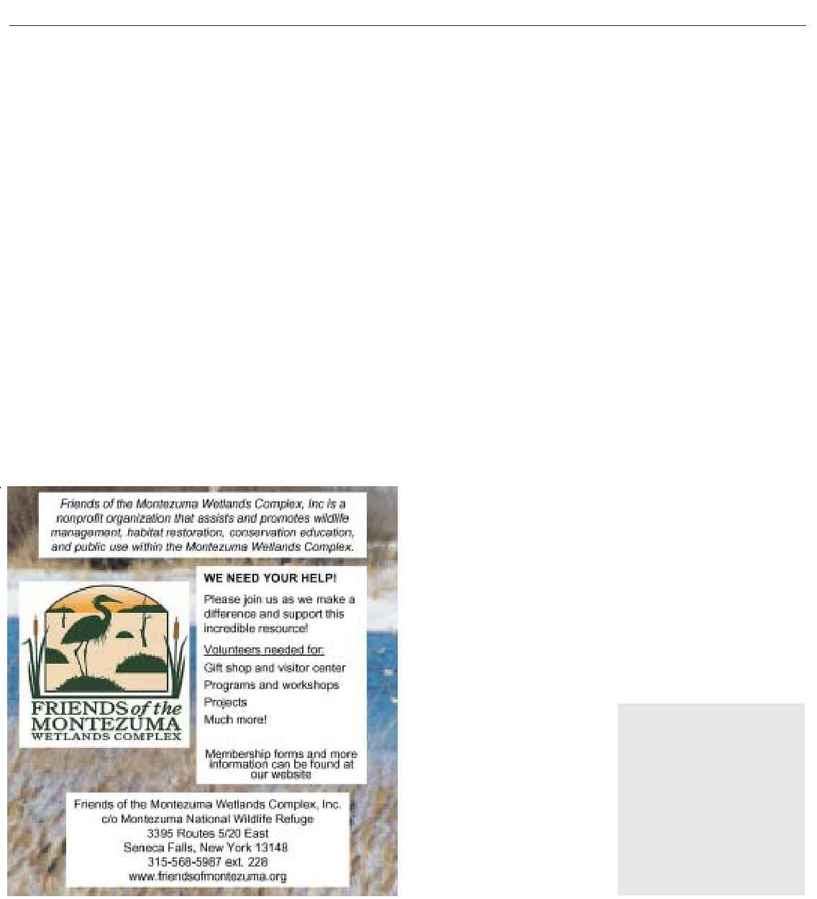 Mr. Rober t J. Dermody, Mr. John D.
Burke and Mr. Daniel J. Brown founded the
accounting firm of Dermody, Burke & Brown
in 1956. The firm was founded on the prin-
ciples of integrity, trust and community com-
mitment. The very first dollar they earned
didn't go into a frame to be hung on the
wall. Rather it was given to charity ­ a ges-
ture indicating the principals of the firm
would contribute as much to the commu-
nity as they would to the economy.
Over the next 50 years, Dermody, Burke
& Brown evolved into the largest locally
owned CPA firm in Central New York, all
the while maintaining the principles of its
founders. More than 70% of Dermody, Burke
& Brown employees ser ve on boards or
provide in-kind or financial contributions to
53 organizations throughout Central New
York. The firm supports those efforts by
providing the time and resources for employ-
ees to give back.
Through Dermody, Burke & Brown,
CPAs, LLC, DB&B Medical Management
Services, LLC, DB&B Peak Performance
Management, LLC and DB&B Financial
Services, LLC, the firm has provided support
to Hospice of the Finger Lakes, The E. John
Gavras Center, the American Red Cross,
The Rescue Mission, The Salvation Army, the
United Way and many more. Jim Costello,
a partner at the firm, has been serving clients
and not-for-profits for over 35 years along
with Bob Cherry, another partner, who has
been doing the same for 18 years in the
Auburn office located on 1120 Corporate
Drive.
As part of the firm's 50th Anniversary,
Dermody, Burke & Brown will be closing their
offices for a day to donate their time and
provide services to local not-for-profit organ-
izations. With the belief that looking for-
ward takes giving back, Dermody, Burke
& Brown is committed to upholding the eth-
ical philosophies of its founders while being
progressive thought leaders in the com-
munity.
This letter of nomination is for Mr. Kent R.
Brandstetter. I have known Kent and his fam-
ily for about 5 years. Looking at his long
resume of community involvement does not
tell the whole story about Kent's determina-
tion to help people of Auburn. Yes, Kent is
active in dozens of civic organizations but
Kent's activities and accomplishments in
those organizations come from having a big
heart. He truly is a volunteer of the commu-
nity to make Auburn a better place to live,
raise a family, and help others he sometimes
rarely knows. He belongs to organizations
not for name recognition, notoriety, ego, or
money, but to assist others. His unselfish atti-
tude allows him to listen to people of all ages,
races, and economic background, to find
ways to make life better for all. Kent is active
in all the organizations he belongs to, and
has never quit or resigned from any of them.
Once he joins an organization, he is going to
work to the best of his ability to help make it
successful by working long hours, even get-
ting his hands dirty, if necessary!
As a member of the Salvation Army's board
of directors, and co-director of the Sunday
soup kitchen for 15 years, Kent knows each
needy person that attends the dinners by
name, converses with many of them at dinner
like family, and will assist them without hes-
itation. Kent joins organizations that are
charged to help the community and is not
just a paper member, but actively participates.
Kent saw a need to improve the five points
neighborhood he lives near, and became a
founding member to make physical improve-
ments and make social life better there for
everyone. Kent volunteered, to help the chil-
dren's day care center in Skaneateles raise
funds by operating a tour bus at Hanson
Aggregates quarry where he is employed,
during the "Big Trucks" show for 11 con-
secutive years. Kent is active on the Auburn
School Board, and BOCES school board, to
make educational policy for our youngsters,
who will be our future citizens. Kent votes
on issues on those boards by listening to the
pulse of the people in the community not edu-
cational research or statistical data. Kent is on
the board of the NAACP, active in that orga-
nization's functions, and just recently received
the 2005 NAACP millennium award for his
outstanding diversity activities. Kent has also
volunteered for 20 years to teach Auburn
school students his hobby of kite building to
possibly instill a leisure activity for them.
Kent's longevity and perseverance in mak-
ing Auburn a better place for everyone is one
of those few "people who make a difference".
Sincerely,
Mr. Joseph M. Leogrande
Helen Lasani is a wonderful neighbor who
lives next door to me at our apartment build-
ing. I am an elderly homebound lady. I cannot
cross the road to get my mail everyday. So
Helen brings it to me. I cannot attend church
service so Helen brings our church sacra-
ments to me every week. She is a kind won-
derful caring neighbor and friend.
Cherr y volunteers her time working at
the different churches in Auburn doing food
pantr y work and soup kitchens. She gets
clothes for people and their children who are
in need. She speaks out against injustices
involving the African American race and the
poor people in Auburn.
There are a lot of people who have made
a difference in my life, but the one person
who had made the most difference would
have to be my fourth grade teacher Mrs.
Kathy Schwab. Not only has she taught me my
lessons, she las taught me life lessons. And
to that I am truly grateful.
I have been working at Rurl Metro for
about a year. I have never seen an individual
work as hard or care about the community as
much as Harry. He works 7 days a week 24
hours a day. It seems like sometimes he has
been doing this for 23 years and he is very very
dedicated to Auburn.
the community at large.
He spearheaded a fund-
raising campaign to build
a memorial to Korean
War veterans, which will
be dedicated at Pomeroy
Park this summer. He
also helped start a local
Korean War veterans
chapter.
used to ski downhill and
still wants to get outside
in winter, which is why he
clears driveways.
"I wasn't going skiing
too much, so I started
doing other things to
keep me outside."
school," he said. "You
always help your neigh-
bors when they're down
and out or have prob-
lems. That's the way I
was brought up."
10
Monday, February 27, 2006
People Who Make A Difference
The Citizen. Auburn, New York
Falcon Park · 130 N. Division St., Auburn
(315) 255-2489 · auburndoubledays.com
The Citizen. Auburn, New York
People Who Make A Difference
Monday, February 27, 2006
7
Nomination letter
I would like to nominate my dear friend John Barwinczok of 25 Leavenworth Ave. as
I built my home in 1963 and John built right across the street from me in 1965 so we
have been neighbors for over 40 years.
In November 1985, I had a heart attack. John told my wife "don't worry about the drive-
way," I will take care of that. He did and has done so all these years. He has cleaned the
snow from many of the neighbors. He does not wait to be called. When he knows any
problem with a neighbor, he is the first person to knock at the door and ask, "what can
I do?"
One year we had an unusual amount of snow and there was a lady whose husband
had a heart attack. He got a friend to truck his snowblower up to that lady's house and
clean her driveway. The lady came and inquired, "who are you?" His response was, "I
am your neighbor." The distance was about four miles from his house. He did not know
the lady. Someone called him about this situation.
Being across the street from me, he knows when I am doing a project. He come
over and makes sure I have all the tools and makes certain he points out some of the "pit
falls" of the job. Once I tried to get away with not telling him but he saw all my trash on
our pick up day and came over to inquire, "what's going on?" He brought his tools over
and we did the project.
The most difficult task of this writing, is trying to keep it to 300 words. I think it is
- Peter DeBellis
Cleen Hoselton / Special to The Citizen
John Barwinczok
A Culture of Caring at
Dermody, Burke & Brown
Why Volunteer?
- Give of yourself to others
- Develop fulfilling relationships
- Develop or learn new skills
- Meet educational or professional requirements
- Invest in your community
Check out the Volunteer Opportunities
listed with local agencies in this directory
and/or on the Coalition's website,
www.human-services.org.