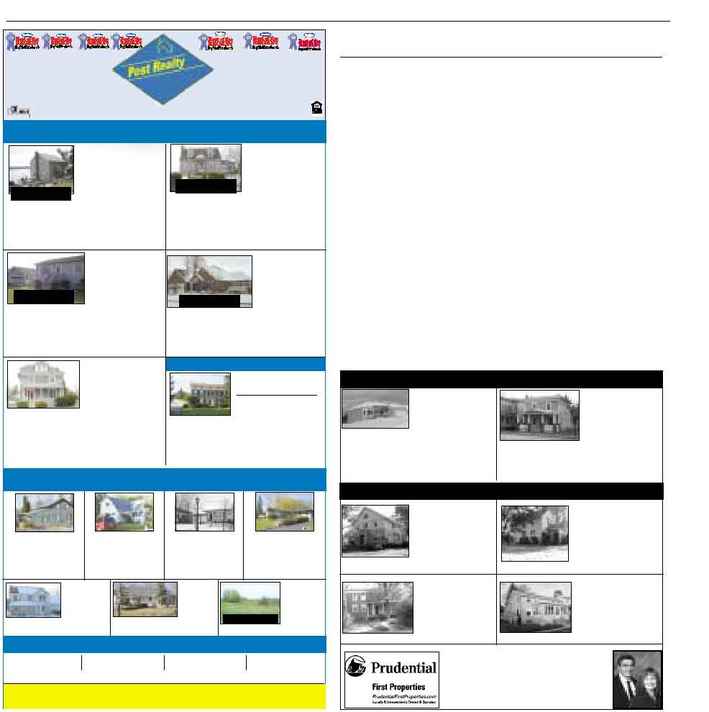 The building inspector issued a permit to CNY
Fire Emergency Service, for remodeling after fire
damage at 43 Grove Ave., for owner Vance
Phillips, $96,000. The building inspector also
issued the following permits:
* Fingerlakes Roofing Company, commercial tear
off and replace roof at 10 E. Garden St., for owner
Daphne Futerman, $20,000.
* Alan Shellenberger, tear off and replace roof at
38 Burt Ave., for owner Daniel Fleischman,
$10,000.
* Judy Schroeder, tear off and replace roof at 178
Dunning Ave., $5,800.
* Scott Burnett, tear off and replace roof at 90
Elizabeth St., for owner David Willet, $4,500.
* Genesee Contracting, roof repair at 230 Gene-
see St., for owner Lee Bieber, $4,000.
* Mark Koziol, remodel one bedroom at 86 Lans-
ing St., for owner Michael Quill, $2,400.
* Connor Fence, rear yard fence at 38 Capitol St.,
for owner Scott Bennett, $2,350.
* Paul Bryan, fence in back at 182 Van Anden St.,
for owner Mary C. Bryan Trust, $2,000.
* Connor Fence, rear yard fence at 76 Lansing St.,
for owner Jennifer Nielson, $1,746.
* Christopher Paoff, fence in front at 147 Perrine
St., $1,500.
* Donald Patch, remodel at 67 Orchard St.,
$1,500.
* Pidgeon Roofing, tear off and replace roof at 35
Wall St., for owner Lawrence Pidgeon Jr., $1,000.
* Kevin Pitcher, side yard fence, at 106 Standart
Ave., for owner Kevin Pitcher Sr., $1,000.
* Above All Construction, demolish canopy at
339 State St., for owner 339 State Street, $1,000.
* Heather Derby, kitchen remodel at 8 Pleasant
St., for owner Eric Derby, $1,000.
* David Warrick, re-roof at 2 Mill St., $800.
* James Scholz, repair front porch landing and
steps at 78 E. Genesee St., for owner Americo
Santillo, $575.
* Jennifer Jankowski, porch repairs at 46 Frances
St., $500.
* Adam Eldredge, deck in front of house and off
back of house at 125 Murray St., $250.
* Lisa Distin, pool and alarm, at 87 Osborne St.,
for owner Eric Distin, $100.
* Kenneth Reohr, finish remodeling house at 33
Wallace Ave., $0.
* Harry's Tire, Chris Riest, free standing sign at
142 Grant Ave., for owner Marvin Riester, $0.
5801
DUNNING
AVE., FLEMING
has partially finished basement with office or 5th
bedroom. Nice sunporch and deck to enjoy the
summer months. Located just outside the city
but still in Auburn, Seward School District. 1
acre lot. A definite must see.
Denise Pople on premises today. 567-9099
24 Hr. Online Access Available
OPEN HOUSES SUNDAY APRIL 20
4606 W. LAKE RD.
FLEMING
completely remodeled in the last 5 years.
103 ft of waterfrontage, boat and dock
included. Price reduced, owner motivated.
Erica Letis on premises today. 607-351-0610
5167 W. LAKE RD.
FLEMING
Beautiful cape located
on west side of
Owasco Lake with 72
ft of frontage.
Gorgeous views of lake. Hardwood floors,
garage, circular driveway. Nothing better
than spending your summer on the lake.
Owner wants offer today.
Ross Walters on premises today. 406-1161
Members of Syracuse & Rochester MLS
1
90 Years Young
auburnpub.com
"The Best Small Newspaper in NYS"
2345 CENTER RD.,
SCIPIO CENTER
visit cnycobblestone.com
The Merrifield Estate. Historical
home built in 1840 has been
meticulously restored from top to
bottom. This home was once part of Harriet Tubman's
Underground Railroad. Over 3900 sq. ft. with four
bedrooms and two baths. Master has fireplace and sitting
room, 7 fireplaces total. Formal living room, eat-in
kitchen, garden room, covered porch, just so many features
that make this truly an exceptional home.
Call Todd Post at 315-729-4120.
59 WILLOWBROOK DR.,
OWASCO
features over 2700 sq ft.
closet. Kitchen complete with oak, granite and ceramic tile
floor leading to Florida room that overlooks Owasco Lake.
HOA includes tennis courts, pool and lake rights.
Out of town owner must sell.
Brian Pisciotti on premises today. 730-7051
81 BRADFORD ST.
AUBURN
New listing. Spacious 4
bedroom home in great
family friendly
neighborhood. Interior has fresh paint and
many updates finished. Beautiful wood work,
beamed ceiling & fireplace in family room.
Exterior good but in need of painting or siding.
Jim Partridge on premises today. 243-8090
3 SENECA ST. -
PORT BYRON
Quiet street, many updates.
Beautiful hardwood floors.
John Triska 729-2309
121 EASTWOOD AVE. -
OWASCO
Price drastically reduced, remodeled
cape with hardwoods. Beautiful
landscaping. Move in condition.
John Post 730-3727
118 GREENCASTLE -
CAMILLUS
5% commission to selling
broker
Todd Post 729-4120
405 GLENBROOK DR. -
OWASCO
Awesome home located on golf
price reduced.
John Triska 729-2309
8817
PLAINVILLE RD
- LYSANDER
New construction,
3 bdrm, 2.5 baths.
New home without the wait.
Chris Hundley 277-0179
5 TUBMAN
LANE -
AUBURN
perfect setting. Many updates.
Gloria Lewis 406-5402
SINE RD. -
THROOP
Gloria Lewis 406-5402
SUMMER WEEKLY COTTAGE RENTALS TODD POST 729-4120
1,2,3 BEDROOM APTS FOR LEASE. JOHN TRISKA 729-2309
24 Sherman St.
2 Unit
4 Lansing St.
2 Unit
310 State St.
2 Unit
116 North St.
2 Unit
Todd Post 729-4120
MULTI FAMILIES - PRICED TO SELL - OWNER RETIRING
4
The Citizen. Auburn, New York
Start Your Home
Search Here
We've re-designed the real estate area of www.auburnpub.com to
include every property listed by the Cayuga County Association
of Realtors, photos, Google maps, broker and agent profiles,
news and so much more. There's no better time than right now to
invest in real estate and no better place to start your search than
on auburnpub.com's new real estate area ­ HomesEtc.
It's where buyers and sellers in Cayuga County meet online.
www.auburnpub.com
Coming Soon!
Call Bill or Sharon Crocker
for details
315-252-2511
www.crockerteam.com
crockerteam@crockerteam.com
OPEN HOUSES 4/13/08 · 1-3PM
FEATURED HOMES · CALL TO VIEW
ELBRIDGE 180577
Cobblestone Ridge
ranch with walk-out and all amenities.
2060sqft., 4BR ,2BA, 2 car gar.
$249,900.
Dir: Rt 5 to Sandbank Rd., east of Elbridge,
half mile to Cobblestone Ridge
WEEDSPORT
183750
many upgrades and amenities.
$139,900.
(Dir: Weedsport 4 corners to 8865 S. Seneca.)
Cathy Brown, 246-1276
AUBURN 180654
online. Half acre city lot.
Pristine condition. $179,900
ELBRIDGE 179974
$119,900
WEEDSPORT 187993
$54,900
AUBURN 183410
Close to Emerson Park, on
painted interior. 1238sqft
$92,500.
The Citizen. Auburn, New York
13