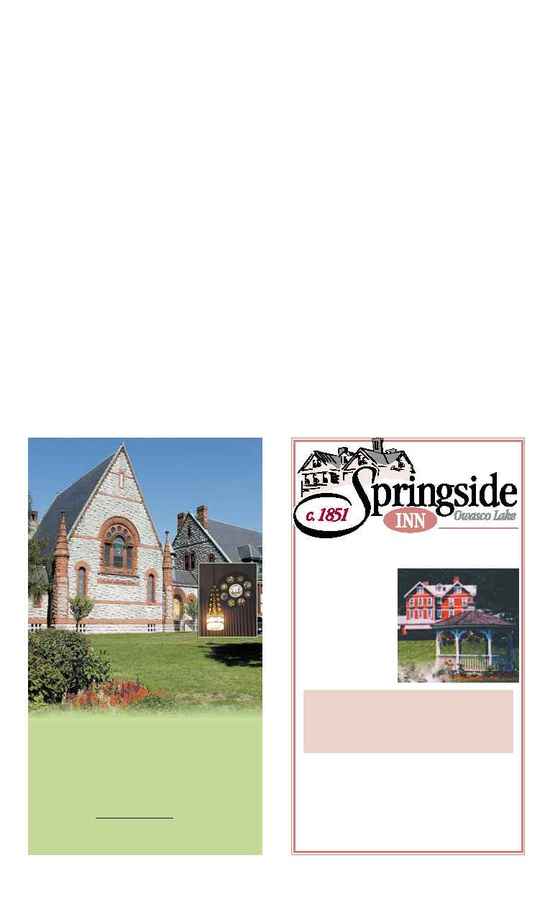 By George Fiorille
ome statistics are showing that the number of
fishermen and women in some areas are declin-
ing. What could be the reasons for these decreas-
es? As a youth growing up during the late 1960s I
couldn't wait to get down to the local fishing hole to
wet a line and see what I could catch. Those few trips
each year where my dad would take my brother and me
out in a rental boat to fish were cherished extremely.
Now days, kids have their computers and Nintendos
along with a batch of other things to keep them occu-
pied. Could fishing possibly be too expensive for many
families to afford? Is the fishing industry portraying the
image where you have to have a big fancy boat with a
brand new tow vehicle forcing people out of the sport?
The great thing about fishing is that you can partici-
pate in it at many levels. If you can afford a $30,000
boat with the latest electronics fine ­ but you can also
enjoy the sport by going out into the backfield digging
up some worms and just fish off the bank or dock.
Possibly our youths today are never even getting
the chance to try the sport before they become
occupied with other things in life. A recent report on
angling in North America stated that if a person
wasn't exposed to the sport of fishing by the time they
were in their early teens, chances are they would never
get into it. The number of parents and other adults
who approach me and tell me that they don't know the
first thing about fishing shows that the fishing industry
needs more communication in instructing anglers. For
years the number of single parents have been on the
rise and many are barely making it with their expens-
es. A single parent household rarely gives time for the
one adult home to explore outside recreational oppor-
tunities. This article is for those who want to learn
how to fish so that they can pass on the great outdoor
tradition to their kids, nieces, nephews, grandchildren
and other starting anglers.
Getting into fishing
It makes me also wonder how many adults who
would like get into fishing but are just too embarrassed
or shy to ask someone. If you are longing to be a stu-
dent of angling and have never fished before ­ don't
despair there's a ton of information and folks available
who are more than happy to help you out.
If you're new to fishing and want to learn the sport
to teach some young folks, there's a tremendous
8 Go&Do Fall/Winter Guide 2005
Rt. 38 West Lake Rd Auburn, NY
315-252-7247
www.springsideinn.com
Fine Dining & Unique Accommodations
· Receptions
· Bridal/Baby Showers
· Banquets
· Weddings
· Getaways
· Catering
· Dinners
· Brunch
ake the experience
uniquely "Springside Inn"
hatever
the
occasion
Willard Memorial Chapel
"The Tiffany Treasure of
the FingerLakes"
Willard Memorial Chapel
"The Tiffany Treasure of
the FingerLakes"
An extremely rare example of Louis Comfort Tiffany's work. The interi-
or boasts a nine paneled rose window, a three paneled window of
"Christ Sustaining Peter on the Water" inspired by a painting by English
artist, Frederick Shields, 14 Opalescent nave windows, 9 leaded glass
chandeliers, a large memorial bronze and gilt tablet signed by J.A.
Holzer, mosaic floors, gold stenciled and jeweled pulpit, wainscoting and
gold stenciled furniture and ceiling.
The non-denominational chapel seats 250 and is available for weddings,
memorials and other private services.
17 Nelson Street Auburn NY 13021
315-252-0339 wilc@adelphia.net
Open Tues - Fri 10 AM - 4 PM and by appointment
Tours on the hour - $3.00 Donation
Fishing's future: teaching kids to fish
S
Continued on page 9...