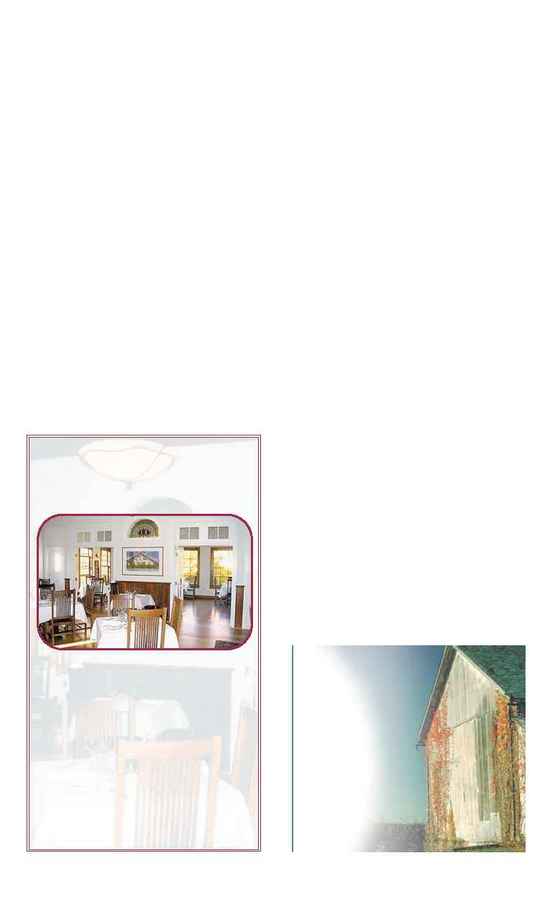 By George Fiorille
ach winter in central New York you can witness
groups of anglers spread out across the frozen
waters partaking in the sport of ice fishing. The months
of January and February are the peak times of the ice
fishing season as during these months winter is usually
set in good and nighttime temperatures that reach
below zero give our local lakes plenty of thick ice.
Winters in our region can be funny. Sometimes,
what had started out looking as tremendous potential
for a fantastic ice fishing season for Central New York
waters has turned out to be a so-so year for the sport.
The early ice comes on many waters but often a
tremendous snowfall insulates the ice from thickening
on many waters.
Some of the shallower bays and lake sections of
some waters have some decent ice but many waters
don't even start to freeze with sufficient ice until later
in the season.
It's best to check the depth of the ice if you are not
sure on it's thickness. Two inches of good ice will sup-
port one person on foot. Three inches will handle a
group walking in single file. You need at least 8 inches
of solid ice to support a car or truck and you want 10
inches to carry a heavy truck.
When we do get that safe ice during the winter it
pays to know how to utilize your time to the best of your
knowledge so that you can enjoy what time you do
have on the ice. If you can find or afford one, it really
pays to use a power ice auger that runs on gas and will
drill through the ice.
The manual augers do work well and are a lot less
expensive but they are much slower to operate and take
a lot of energy to run. The power augers give you the
option to drill more holes so that you can try different
sections of the water.
If you fish an area for a few hours with no action, it's
a good idea to try another area. Many anglers who fish
on open water in a boat wouldn't wait so long in one
spot but for some reason the same people who ice fish
often make the mistake of dying in an area.
Ice fishing can be done more effectively if you use an
electric depth finder to find key depths and schools of
fish. There are portable models to take on the ice or you
can rig the one from your boat so that it's movable.
You can shoot the signal through the ice by lower-
ing the transducer in the drilled hole or by first putting
a puddle of non-toxic anti-freeze on the ice and placing
the transducer in the pool of liquid. You can shoot the
signal through the liquid, ice and lake water as long as
there is not an air pocket between the ice and water.
Ice fishing is usually much better when you use live
bait. Minnows work great on walleyes, northern pike,
perch, trout and crappies. If you're going to be strictly
fishing for panfish, try using small grubs such as wax-
worms and others.
Lures such as jigging spoons do work well at times
for gamefish and panfish. Adding a livebait trailer can
make them more effective though.
If the action is low or the weather is bitter, many
local ice anglers enjoy the day by bringing propane gas
stoves and cooking food on the ice. There's some
unique meals cooked out on the ice.
10 Go&Do Fall/Winter Guide 2005
The Restaurant at
Elderberry Pond
Serving farm Fresh Cuisine in a Fine Dining Setting
Located just 10 minutes from Skaneateles
on our 100 Acre Organic Farm
Many lunch and dinner selections prepared from
our fresh organic produce and from local organic
Featured in the July 2005 issue of
Open Wednesday through Sunday
Reservations Suggested 315-252-6025
From Skaneateles take Rt. 20 West 1.4 miles to County Line Rd.
Turn Right and proceed 1.7 miles to Center Street Road (second stop
sign). Turn Left and go 1.3 miles to restaurant. Entrance on left.
The Restaurant at
Elderberry Pond
U-Pick Apples
Macs · Cortlands · Crispins · Macouns
Red & Yellow Delicious · Empire
At the Farm Store
Pumpkins · Gourds · Indian Corn
Squash · Fall Mums & Perennials
GRISAMORE FARMS
Goose Street, Locke, NY 13092
M-F 8am-7pm · Sat. 8am-5pm · Sun. 10am-5pm
reduced hours starting Nov 1st call for more info
(315) 497-1347 · www.grisamorefarms.com
Ice fishing in Central New York
E