Suzuki bro dr 200 Page 1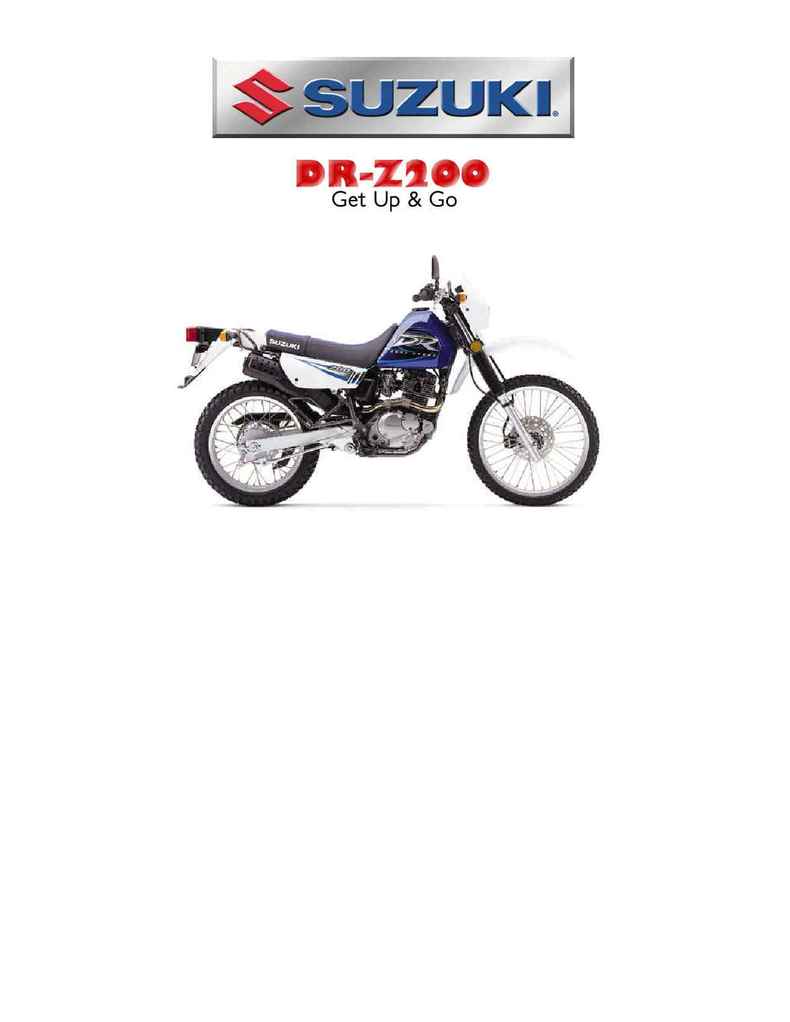 Motorcycling is for everybody, especially
when you can choose a bike like the 2001
DR200SE. It offers a big dose of fun in a small-
size package.
The DR200SE offers the perfect combination
of lightweight maneuverability and proven
performance so you can ride around town or on
the trail with complete confidence. It has long-
travel suspension for a smooth ride even on
potholed trails. It has an upswept exhaust pipe,
raised fenders and loads of ground clearance to
help you maneuver around loose rocks. And its
tires are designed specifically for optimum
traction on the street and in the dirt.
Everyone appreciates a lightweight compact
design, especially when you,re just starting out.
The DR200SE weighs only 249 pounds, and it
has a seat height of only 32 inches. That helps
make it extremely maneuverable whether you,re
heading to campus or heading out of the
campground.
Even though the DR200SE is great for
beginning riders, it has a range of features that
more experienced riders will appreciate. Its
engine
features Suzuki,s Twin Dome Combustion
Chamber (TDCC®) design for smooth, strong
performance across a wide powerband. Its
constant-velocity carburetor is tuned for crisp
throttle response and
outstanding acceleration in every gear. And it
has electric starting for maximum convenience.
So get on a DR200SE. And get in on the
action, wherever it leads!