China Media Monitor Intelligence STVF 06 EU Pav accreditation Page 1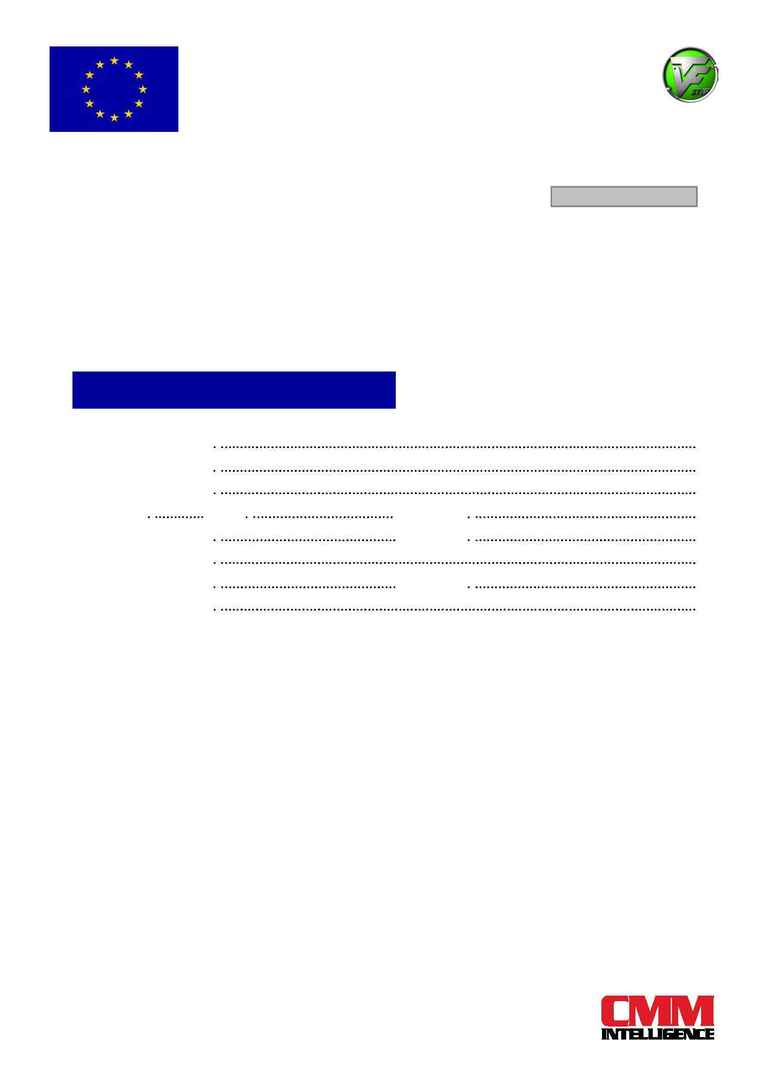 Company Information Request Form
Dear EU Pavilion Participant,
Please provide the following information for your official registration and to be included in STVF an EU
Pavilion 2006 promotional materials.
Please submit completed form by MAY 12 as digital copy (press E-Mail button at the end) or fax
Company Name (EN)
Company Name (CN)
Address
ZIP Code
Position
Phone no.
Brief Profile of Company
Please submit Chinese and English company profile via E-Mail.
If you require translation into Chinese, CMM-I will provide free of charge.
(max. 200 words English / max. 200 words Chinese)
Company Logo
Please send an EPS or high-resolution JPG / TIF of your company logo for inclusion in the EU Stand promo-
Program Profiles and Pictures for EU Programming Guide
For those companies participating in the EU Programming Guide companies can introduce their program
offers complete with text and pictures in Chinese language with complimentary CMM-I expert translation.
Each participating company can promote up to 9 programs with pictures for a total of 1,500 words and 9
pictures. (Pictures should be high-resolution JPG / TIF files)
The EU Programming Guide will be placed in all STVF delegate bags and 3,000 additional copies will be
EU Pavilion
June 18-20, 2006
International Film and TV Market of the 12th Shanghai TV Festival
Leader in market research and consulting for China's Media and Advertising Industries